Reps can request coaching/review of a conversation in two ways:
Requesting Coaching from ringDNA Dialer
Select the Coach button from the top right of the ringDNA dialer. Everyone listed as a supervisor for the Rep requesting Coaching will be sent the call recording for review (reviewers must have a Conversation AI license.)
For more information, check out: Flagging a call for coaching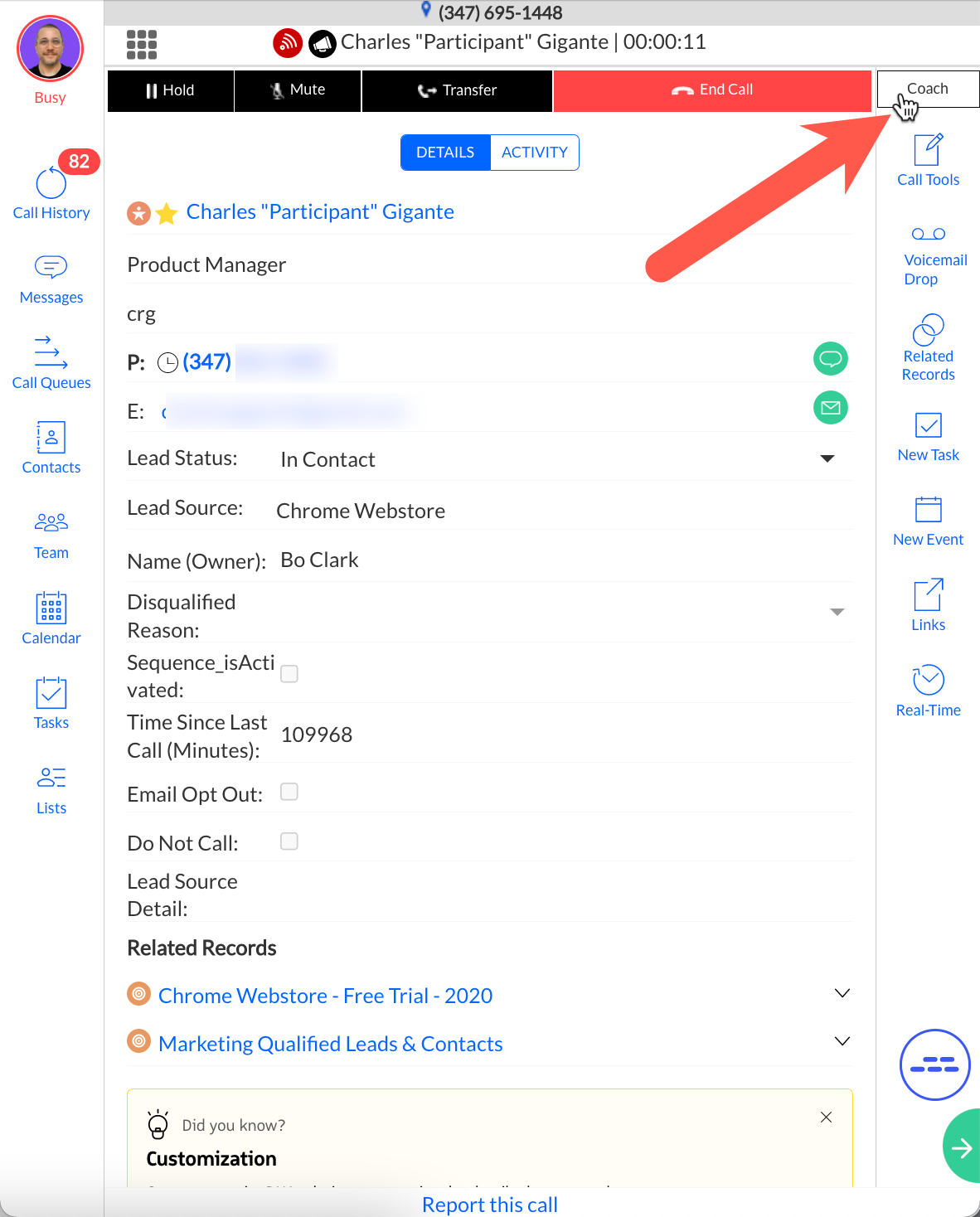 Adding Reviewers to a conversation within Conversation AI
From within the individual conversation you would like reviewed, click on the Actions drop-down, then choose Add Reviewers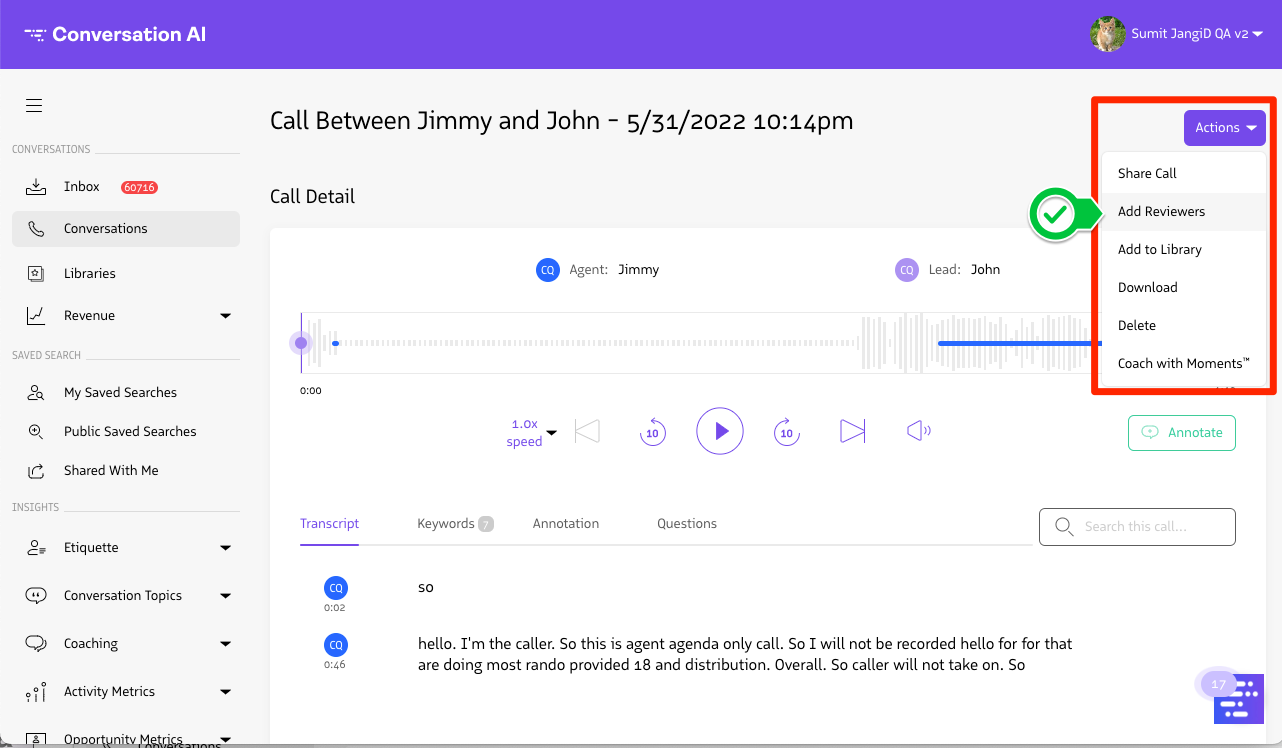 Then, add all the users that you would like to review the call. You can search for reviewers by name. You can add multiple reviews to a single conversation. Click Add after adding all the users you would like to review the call.