Saved Searches trigger notifications and can auto-populate Libraries with calls that match your criteria. Saved Search is one of Conversation AI's most powerful features.
Once a Saved Search is created, Conversation AI can trigger notifications when a call matches that search, allowing you to review critical calls in real time. This means that Supervisors don't need to listen to hours of calls or shadow reps -- Conversation AI delivers coaching moments directly to them.

Setting Up a Saved Search
Select the Conversations tab in Conversation AI.
Use the Advanced filters in the right sidebar to choose your Saved Search criteria. Then, click Save Search to create a Saved Search.

Name your Saved Search and choose if you want it to have Public or Private visibility. Click Next to continue the setup.

Public- Public Saved Searches will be viewable to all users on the account. Users interested in a public saved search can enable notifications for each public saved search at a frequency of their choosing.
Private-A Private Saved Search creates a saved search that can only be viewed by the creator of the private saved search and anyone the creator shares their saved search with.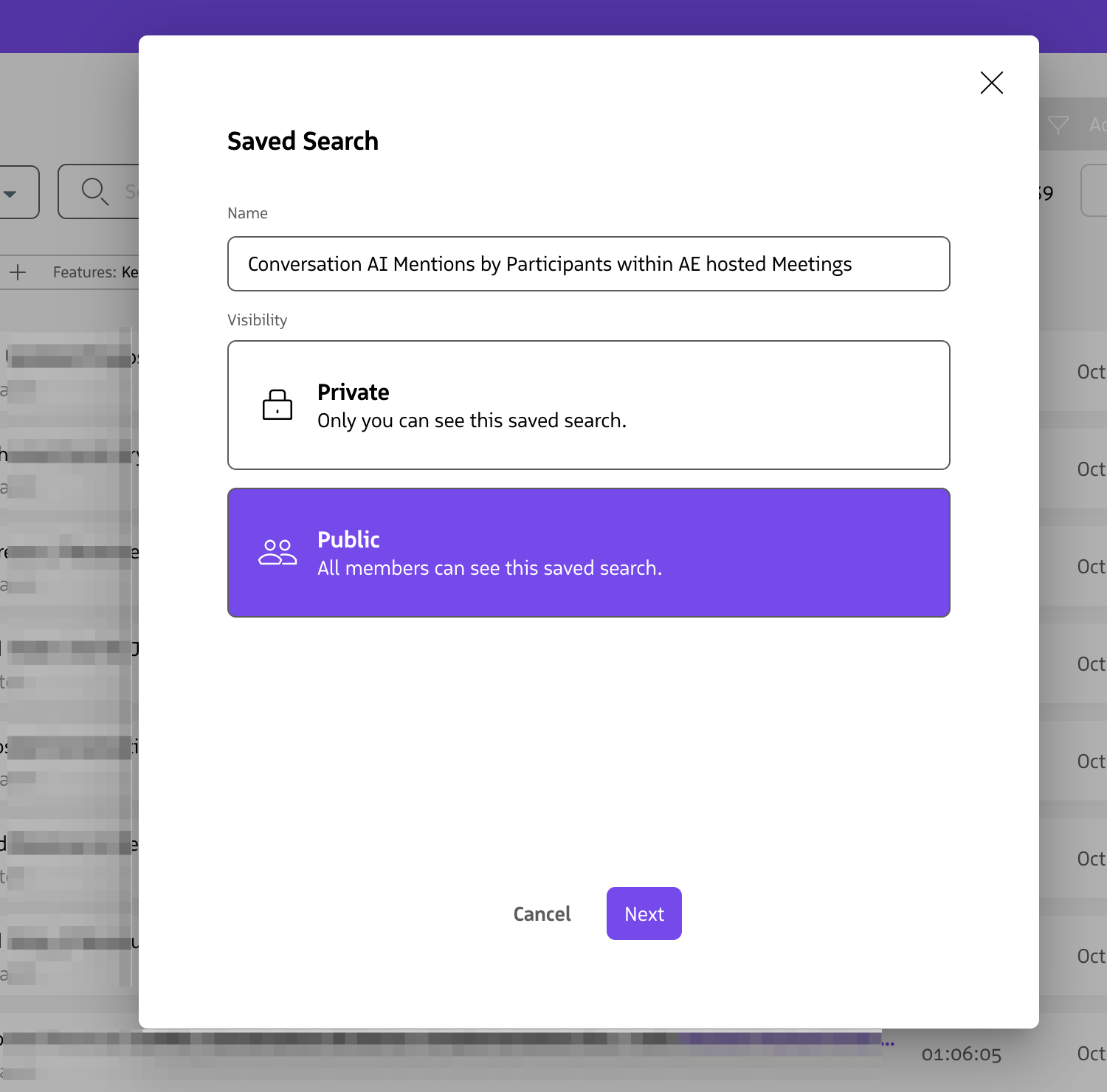 Select an Immediate, Daily, or Weekly notification preference, then click Next to proceed. If you do not wish to receive notifications, select No Notifications.

Immediate-Alerts are sent as soon as the call is processed.
Daily-Alerts for all matching calls are sent daily.
Weekly-Alerts for all matching calls are sent weekly.
If you select No Notifications, you'll be able to find matching calls in the Saved Search section of Conversation AI.
You can always revisit your notification frequency selection for each Saved Search or visit your Notification Settings page to manage notifications for several saved searches.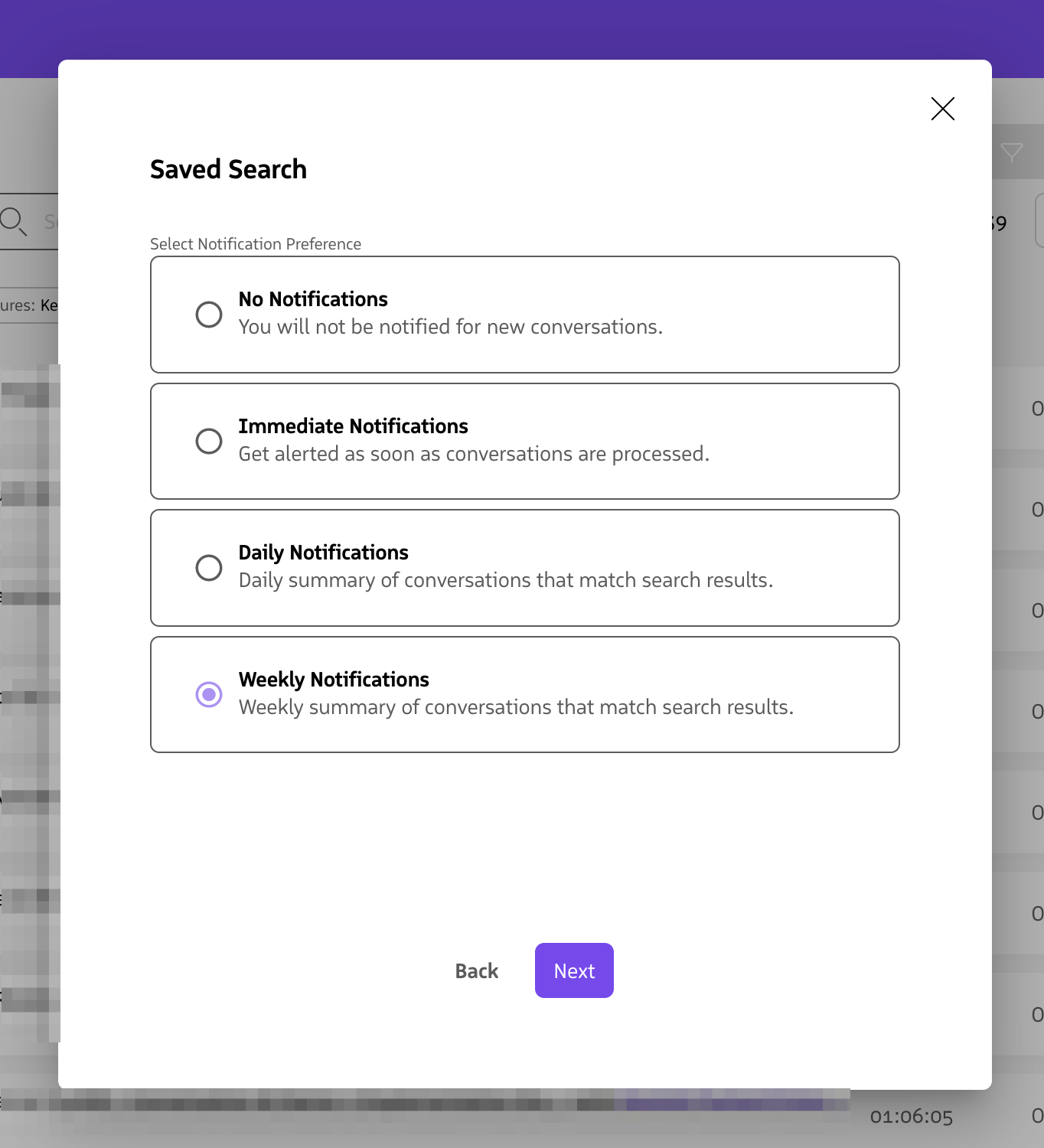 Select a Library or Libraries in which to store calls that match your Saved Search, then click Save to complete the setup. After a matching call is processed, Conversation AI will automatically move all calls into the selected library or libraries so that you can view them at any time. If you do not wish to store your calls in a Library, just click Save without selecting any libraries.