What is this?
Embedded statistics associated with an individual email sequence action and its performance across all sequences it's associated with.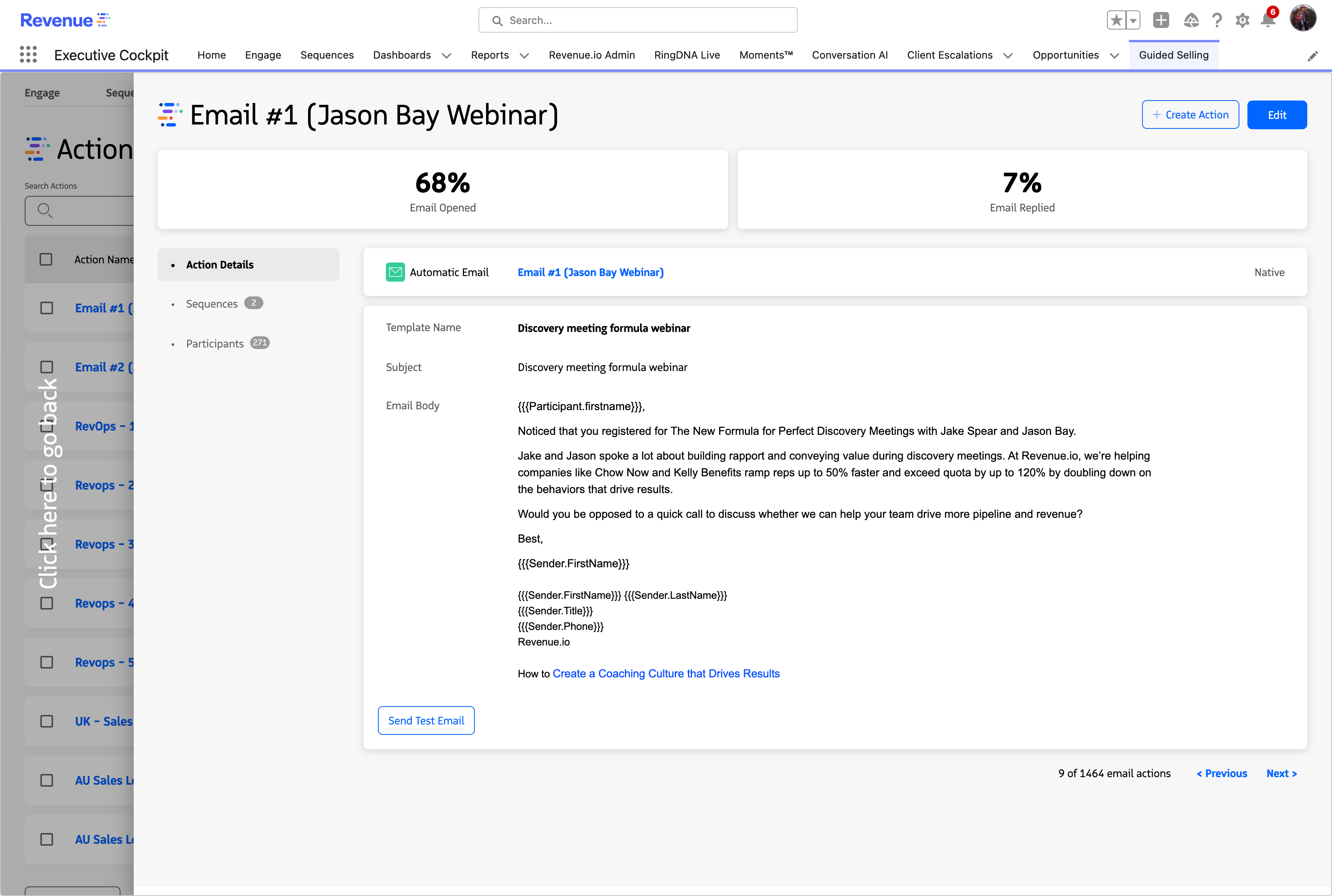 Why is this important?
Managers can quickly see overall summary performance statistics for any email sent from the Guided Selling platform and its open and reply rate.
How Does It Work?
All emails sent from Guided Selling include pixel tracking, allowing the platform to post back to Salesforce the open and reply rate for all emails sent.