When an external user selects one of the configured scheduling pages from your calendar booking homepage or is sent directly to an individual scheduling page based on an explicit link, they can quickly find time with you based on aligned calendars.
Viewing Availability on the Week View
By default, users will see a weekly view of available times based on the configuration of your calendar settings.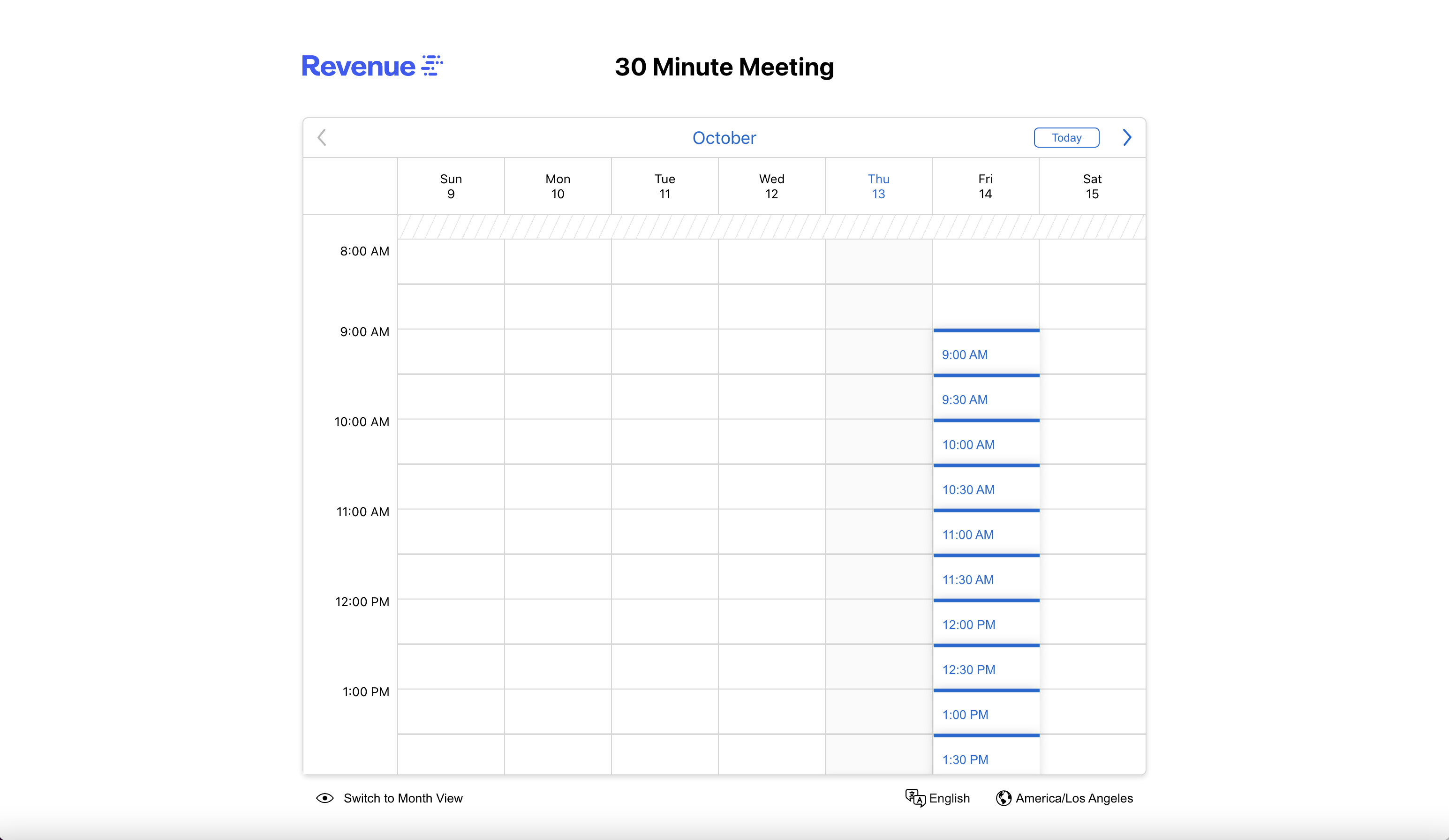 Viewing Availability on the Month View
Attendees see the Month View as the default option when on the Scheduling Page.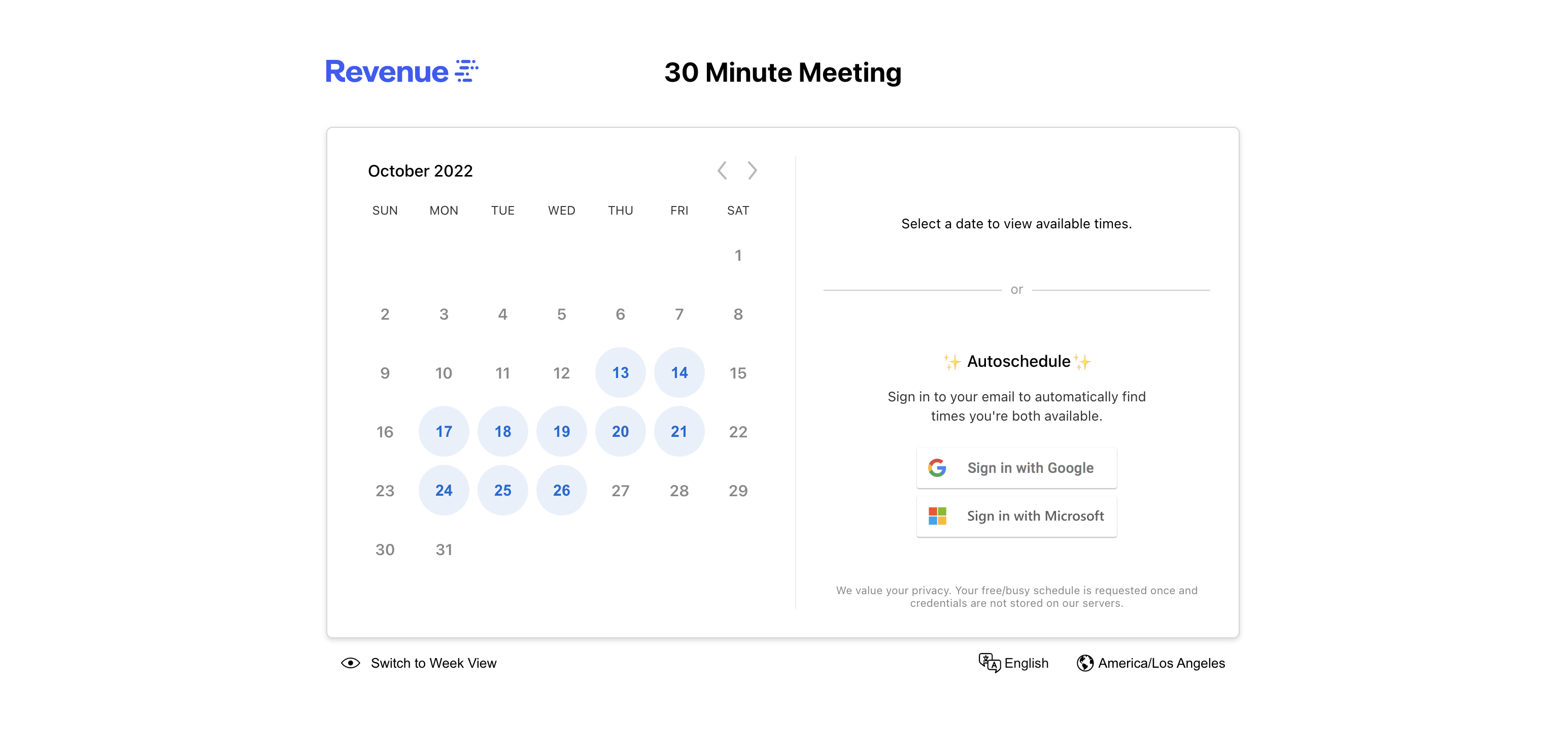 Auto scheduling
AutoSchedule makes it easy to find shared availability between the organizer and the attendee. Since the organizer's account is already connected to your application as well as to Nylas, the attendee only needs to share their free or busy information from their calendar. The scheduler automatically finds times that are available for both parties.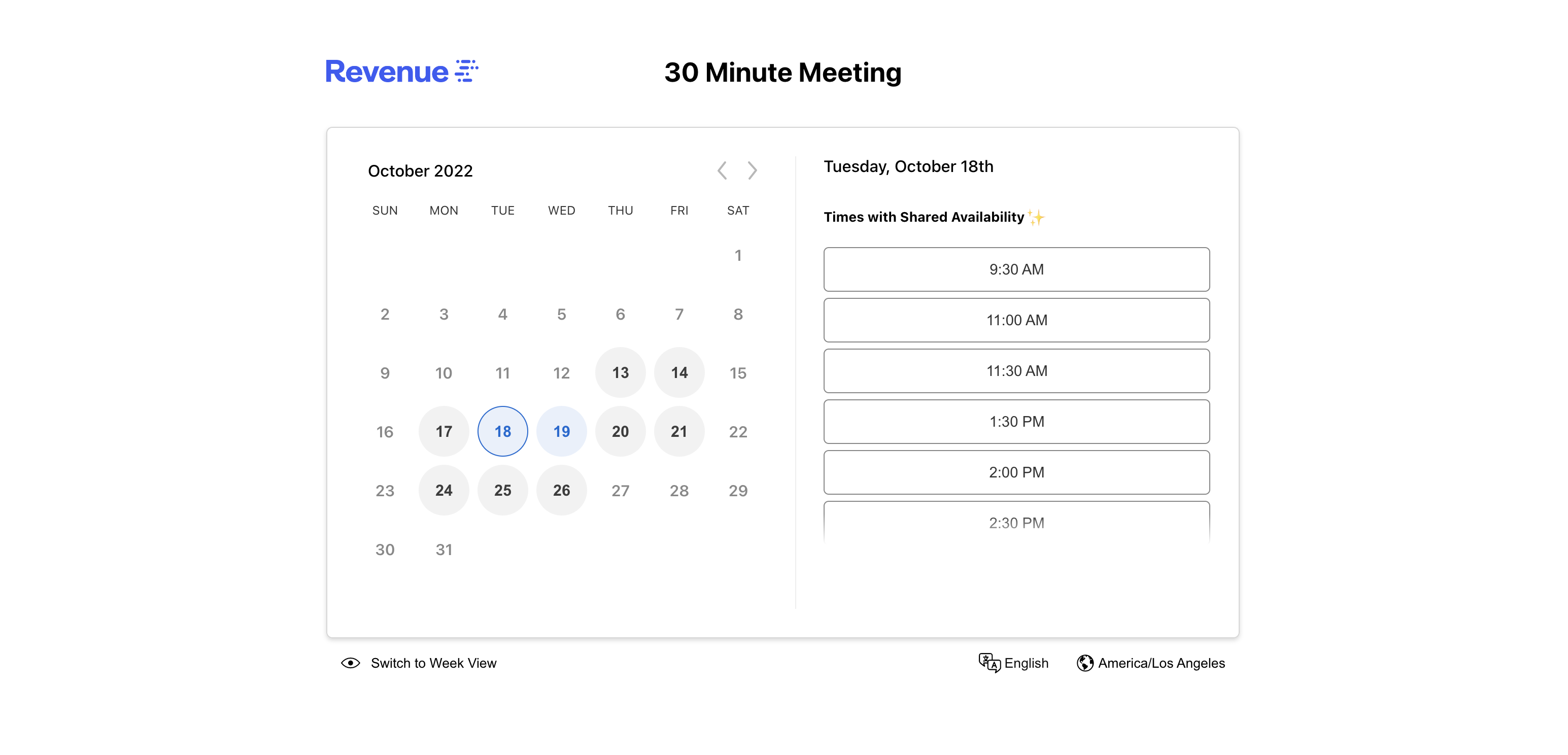 Timezones
By default, when an attendee visits a Scheduling Page to book a time, the attendee's local timezone matches their browser to display times. The attendee can also update the displayed timezone when booking.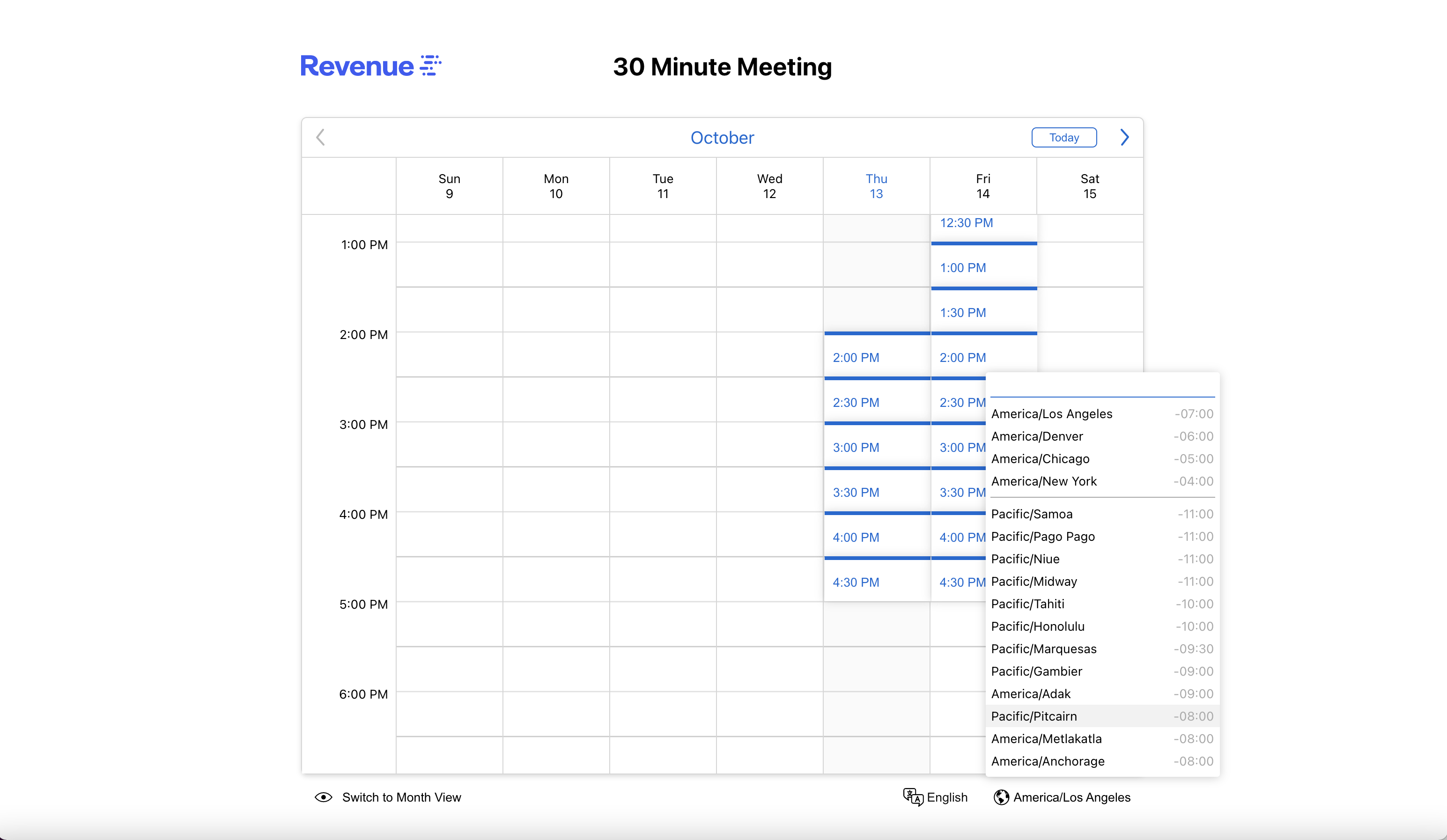 Meeting Request Form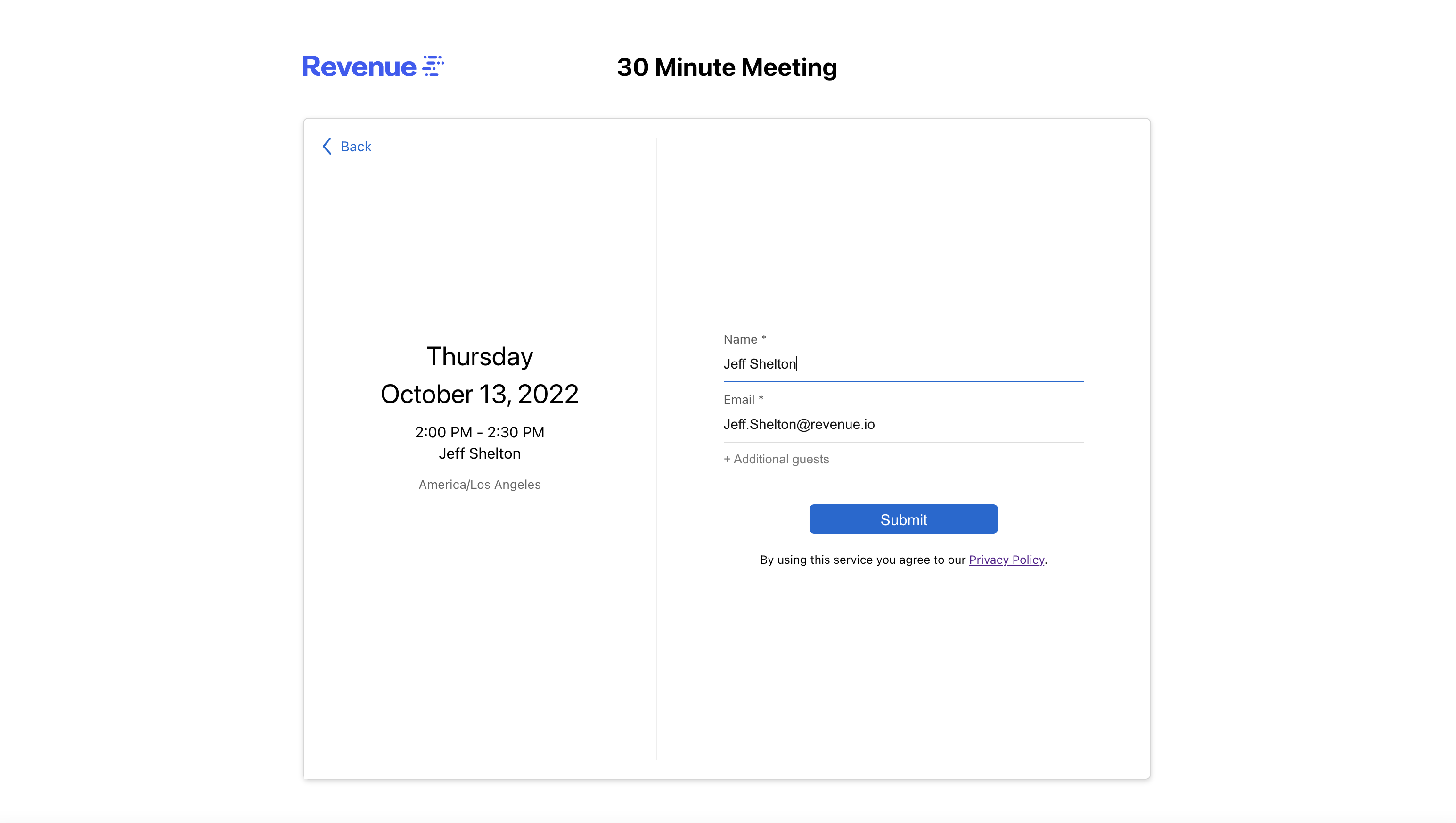 Meeting Confirmation Form