Sharing A Link to a Scheduling Page
To provide a link to the direct URL of a scheduling page, users can select the "copy link" option listed within the actions of an individual scheduling page. This easy access to individual pages enables you to direct potential attendees to the meeting type you want them to book.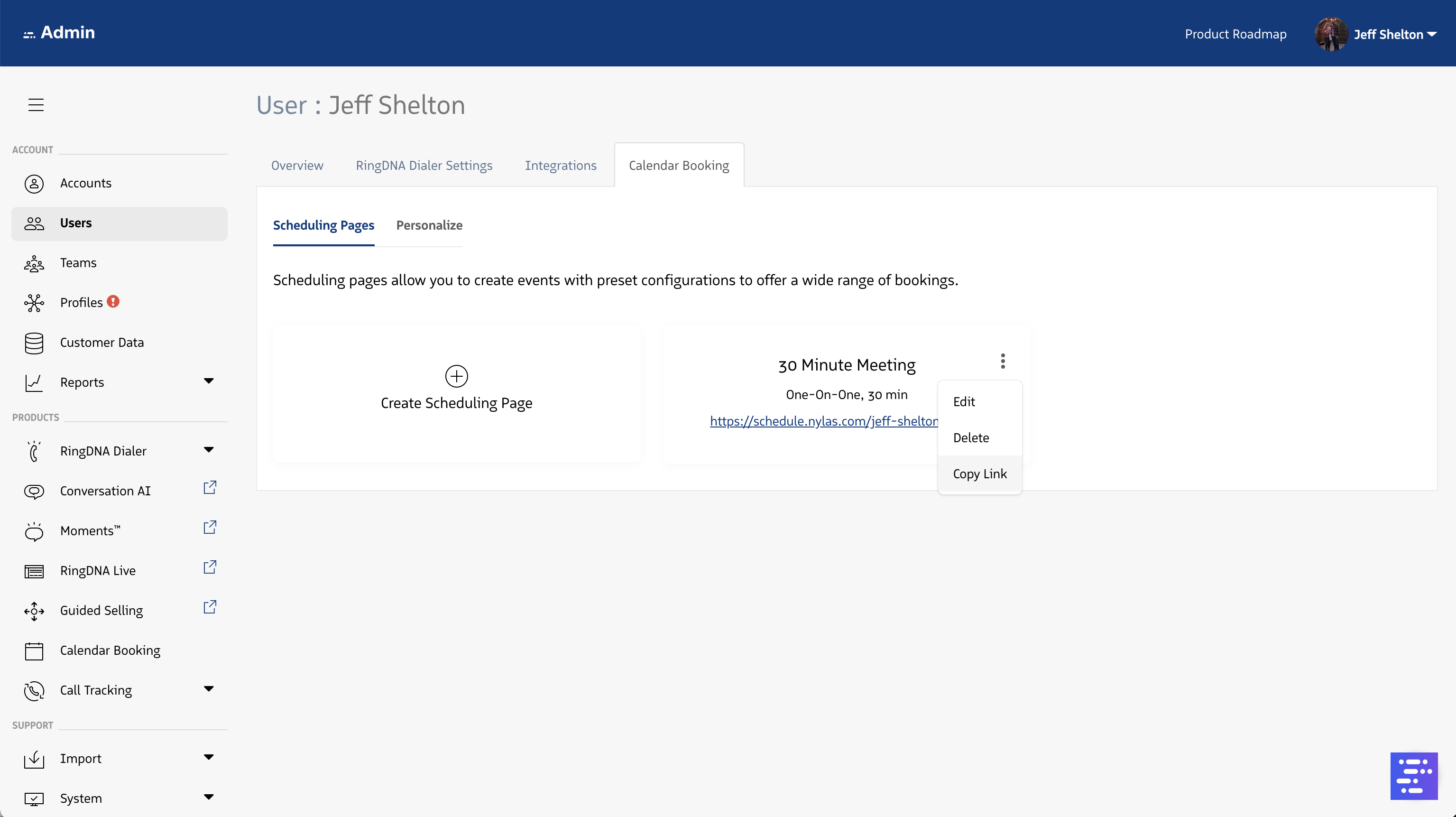 Once the copy link option is selected, the URL of the scheduling page will be automatically copied to your clipboard to add it to emails, send via SMS or any other actions that you need to perform to ensure that you are helping to scale your time and more effectively book meetings with prospects and customers.