When creating a Checklist, you can save a Checklist in a draft state prior to all required fields being completed. This feature provides Admins with the flexibility to quickly save basic Checklist ideas without the worry of losing their work.
The below steps walk you through how to save a draft of a Moments™ Checklist before all required fields are completed.
In the Moments™ Console, go to the Checklists Management Page.
1. Click on Checklists in the left navigation menu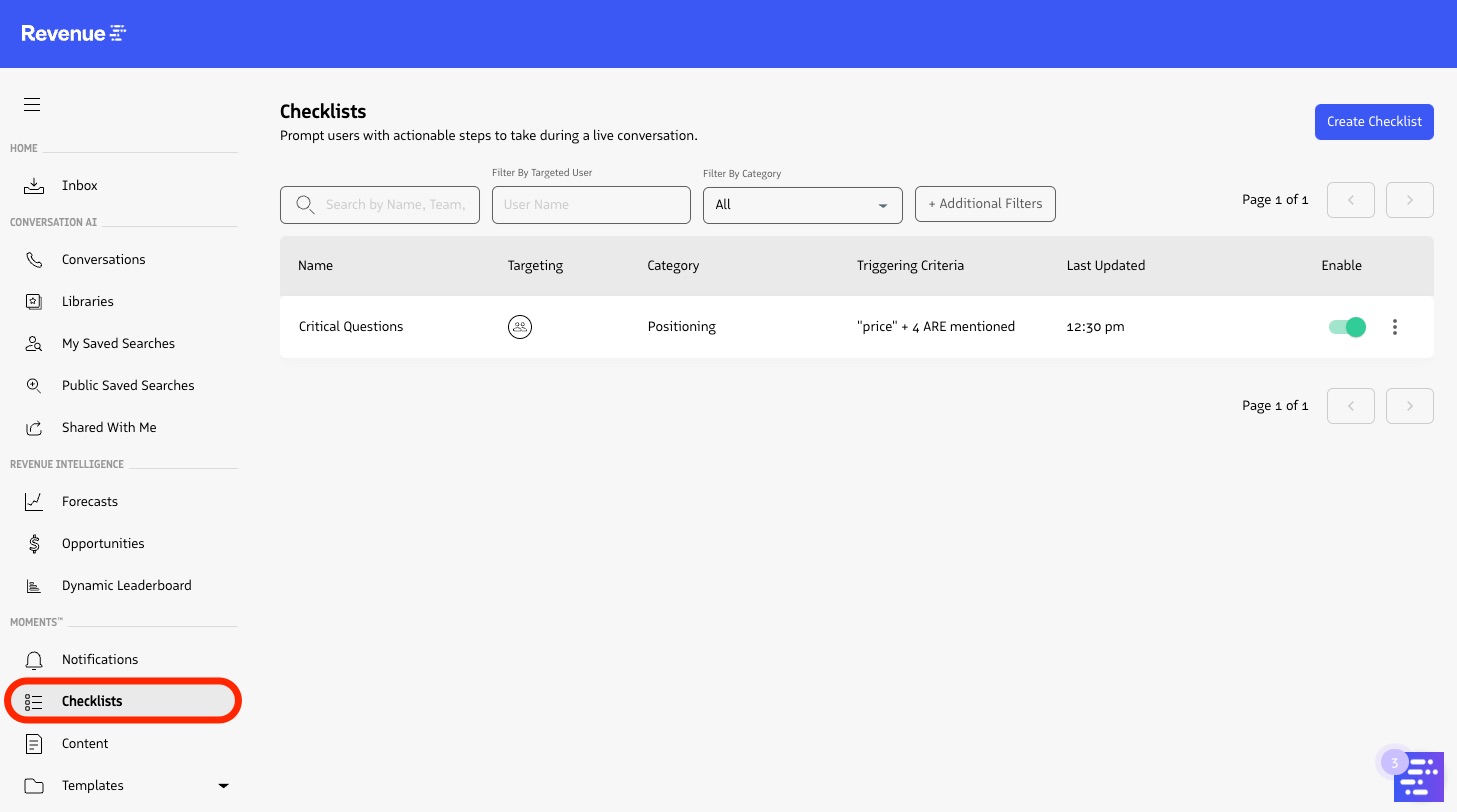 2. In the Checklists Management page, click on the "Create Checklist" button
3. Enter a name for your Checklist
4. Click on Add Content
5. Click on New Content
6. Enter a title for your Checklist content
7. Select a Category for your Checklist content
8. Enter text for your Checklist content
9. Click on Save button to save the unfinished Checklist content
10. Click on Save button to save your Checklist in draft state
11. Once saved, your unfinished Checklist will be displayed in the Checklist table with an icon indicating it is in draft state. You can return to edit this Checklist draft at any time.