Revenue.io provides mission-critical infrastructure for some of the world's largest companies. Uptime and stability are paramount to us and you can always find insight into the status of our platform by navigating to our status page at https://status.revenue.io/.
Our status page lists the overall status of the Revenue.io platform, the status of individual Revenue.io products and their individual components, and the status of external services that the Revenue.io platform relies upon up.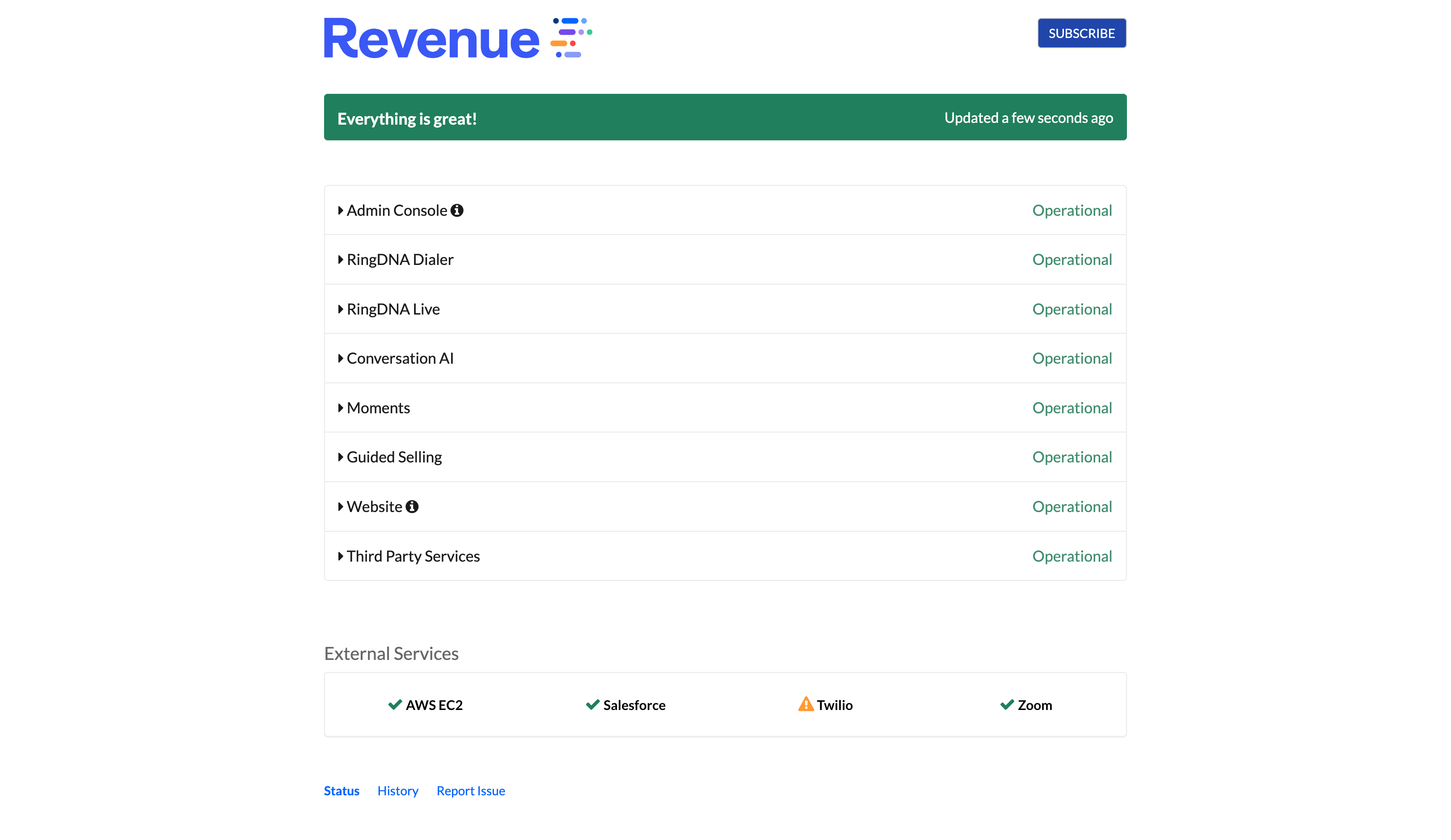 For real-time updates, make sure to click the "subscribe" button. Once clicked, you will receive a modal prompt to enter your email address and confirm your subscription by clicking the "subscribe" button once again.

Alternatively, you can also receive updates from the Revenue.io support center by subscribing via RSS feeds