Moments™ Reports allow Sales Leaders, Managers, and even individual Reps to obtain insights into the delivery and adoption of real-time coaching, as well as the changes in rep behaviors and conversation outcomes that result from triggered Moments™ notifications.
Overview of Moments™ Reports
The Reports section can be found in the Moments™ Console, in the left-navigation menu. Once clicked, it will expand to show the different individual Report sections.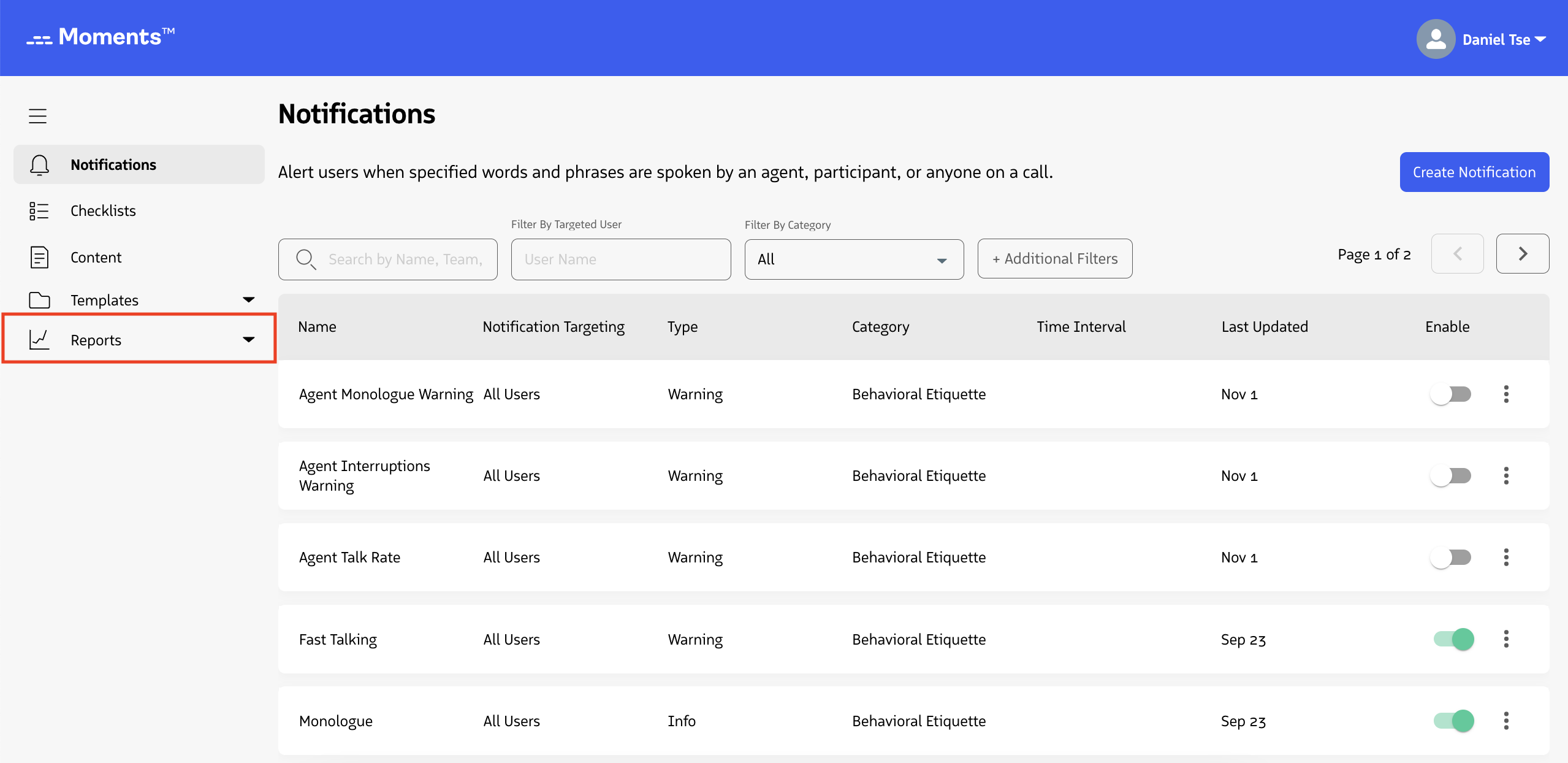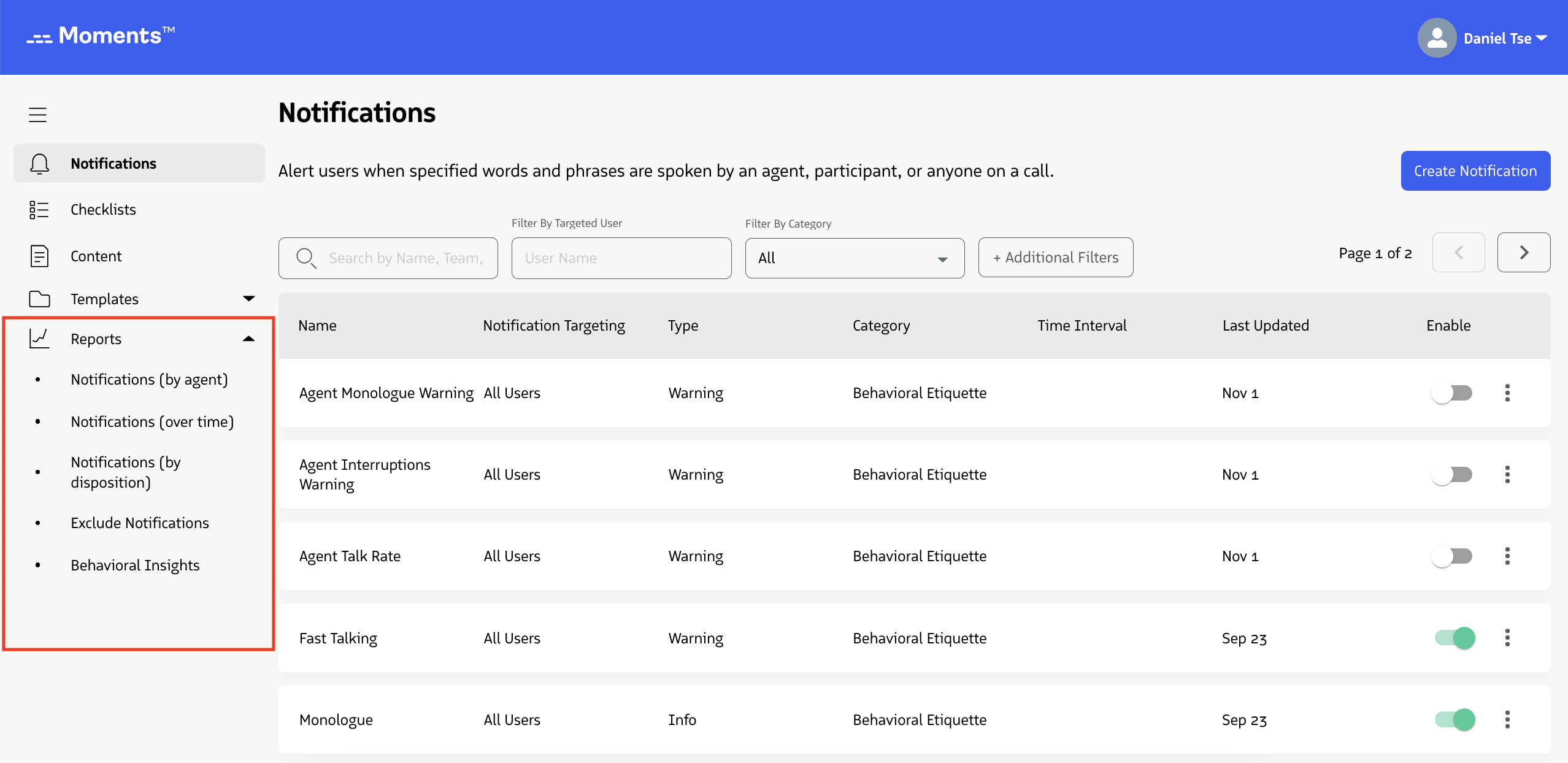 There are five primary Moments™ Reports sections:
Filtering and Analyzing Results
Every page in a Moments™ Reports section represents a collection of reports that can provide an overview of performance. It is especially helpful to dive deeper into analysis by applying report filters to the dataset to hone in on:
A particular timeframe to identify trends
A particular team/agent to isolate their performance
A particular call disposition to assess outcomes
Particular notification characteristics to make deeper comparisons
Particular call characteristics to isolate their data
Every report page displays three filters by default, however the + Additional Filters button allows you to open up the Additional Filters panel to see/apply many more.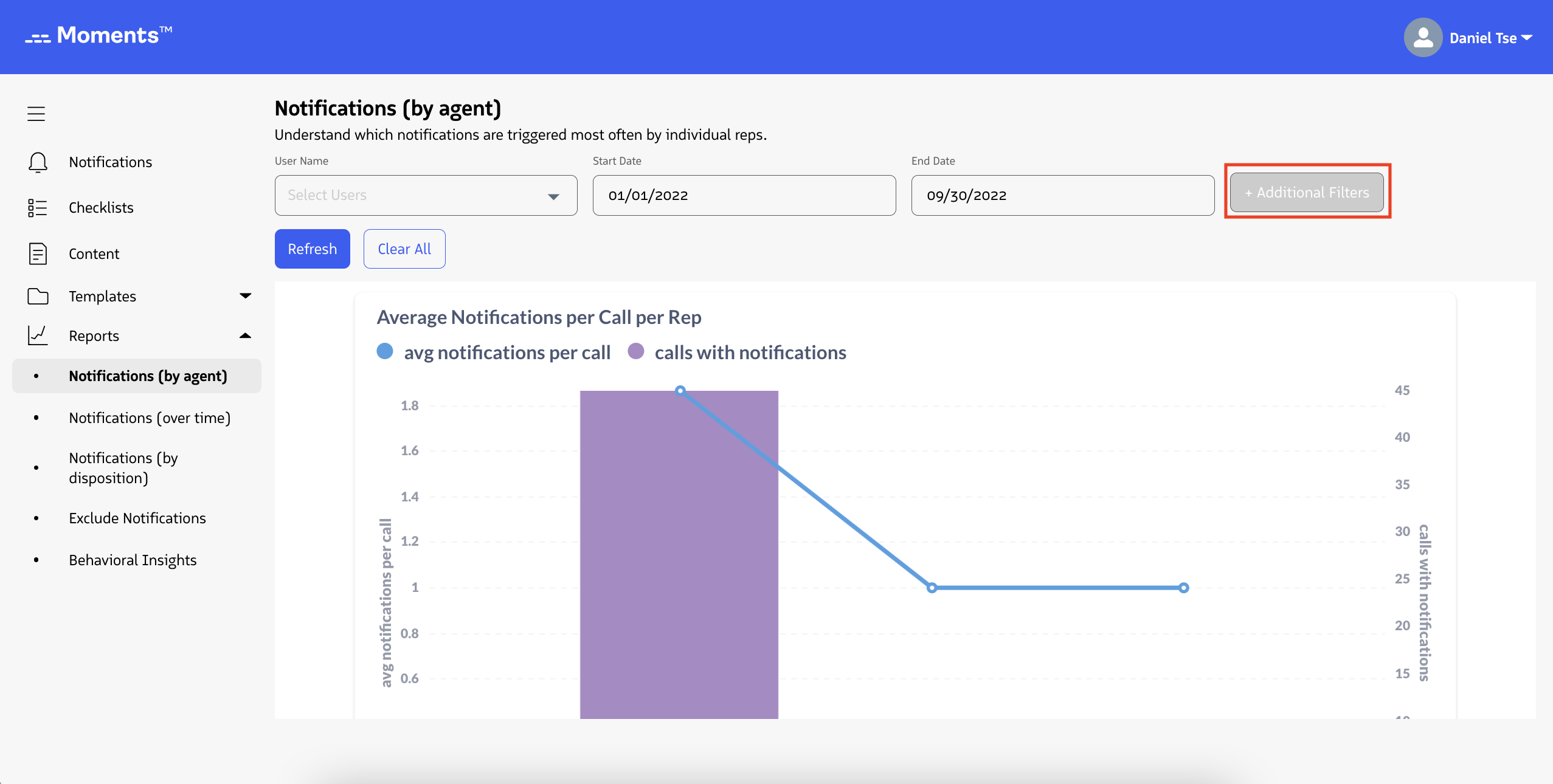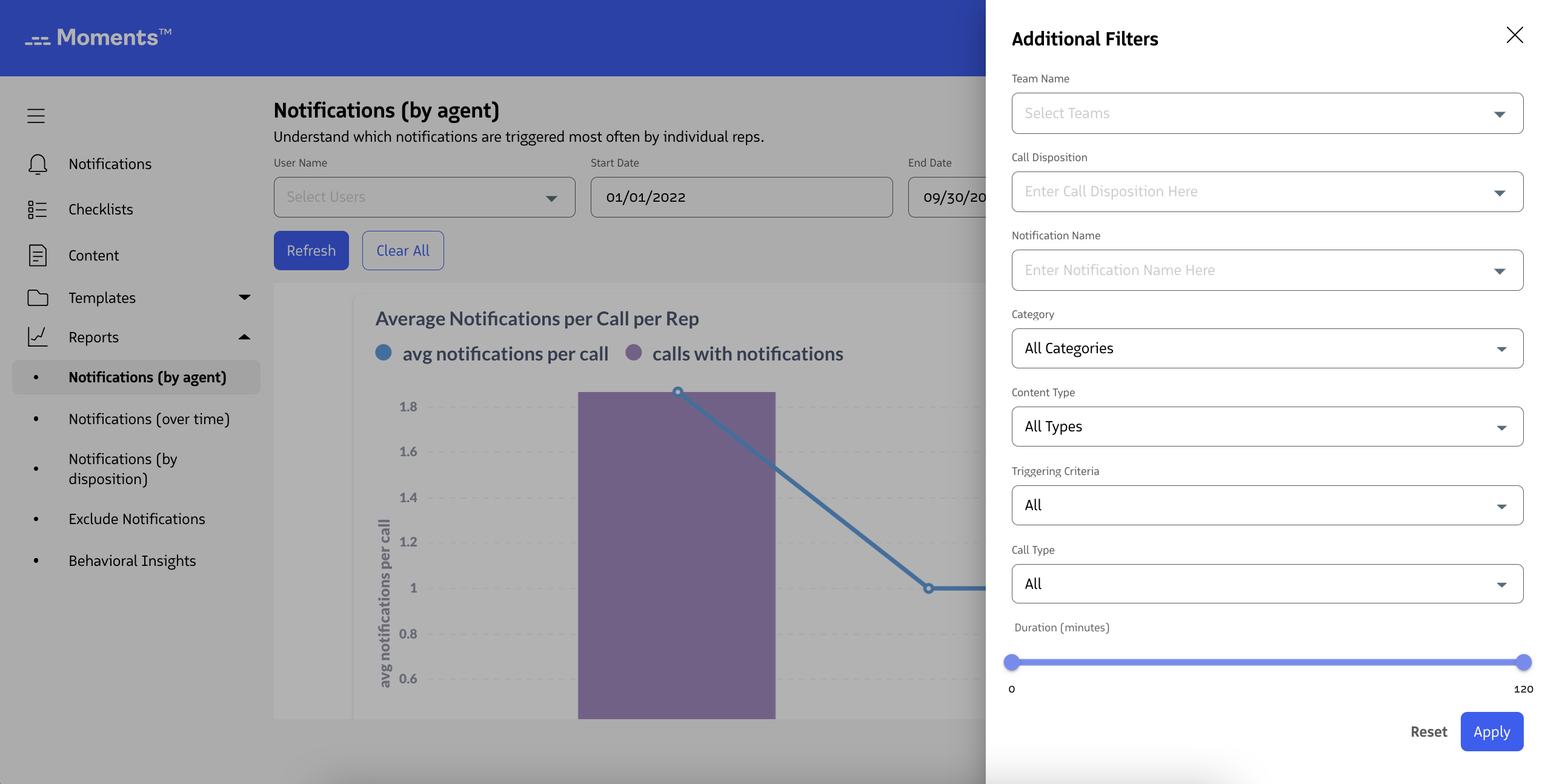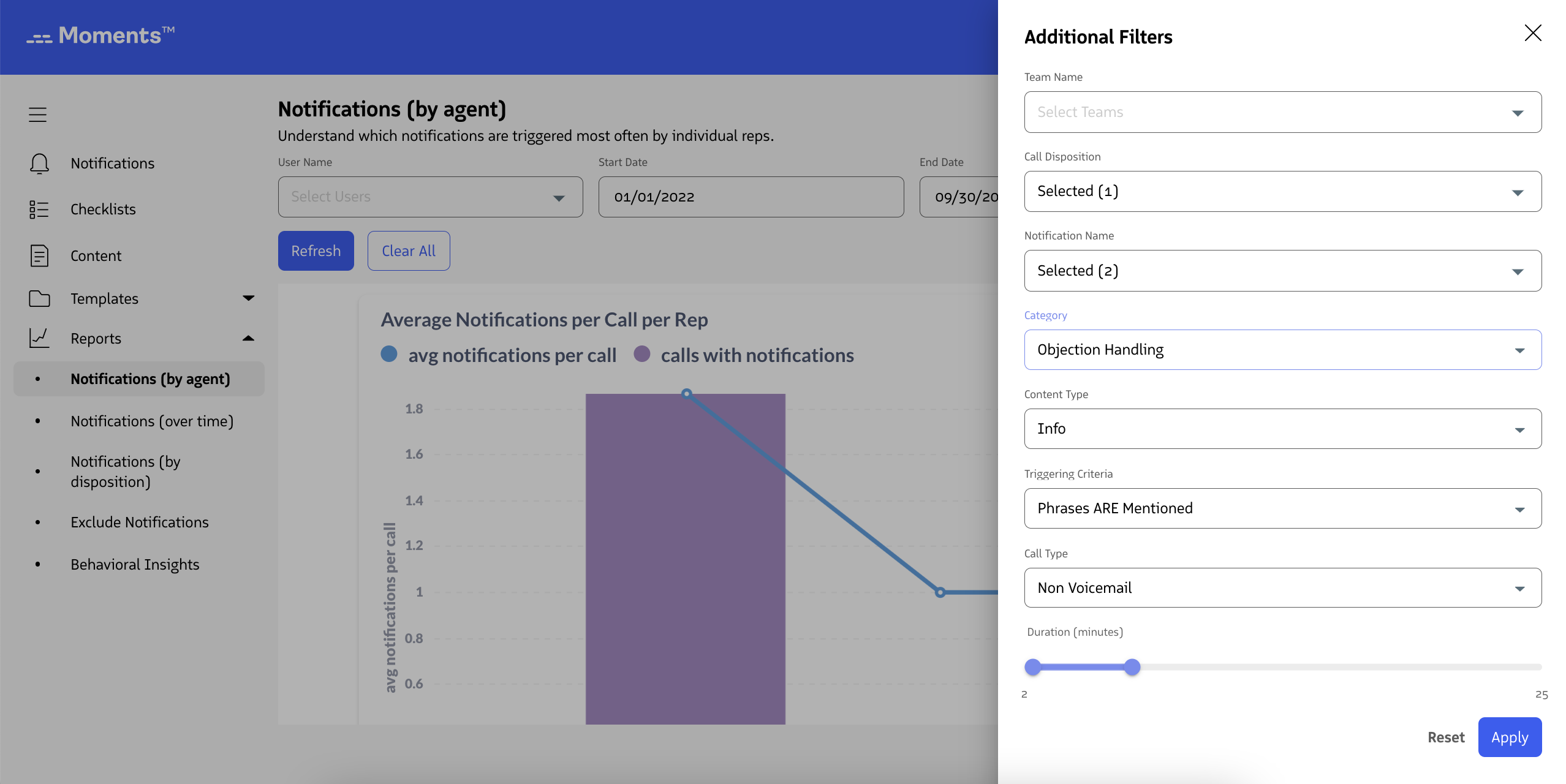 When updating filter values for any Moments™ report, click the Refresh button (or Apply button) after updating your filter selections to refresh the data displayed to match all of your set filter options.
When navigating from one report page to another, the report filters previously applied will be preserved so you don't have to re-apply them to the new report page. To conduct a different analysis, click the Clear All button (or Reset button) to start over.
Downloading Results
Individual reports can be downloaded. Hover over the results, then select the cloud icon in the top-right corner (or bottom-right corner) of a report to download them.
Results can be downloaded in CSV, XLSX, or JSON file formats.