When you have received multiple notifications during a live conversation, you will notice the total count of incomplete notifications.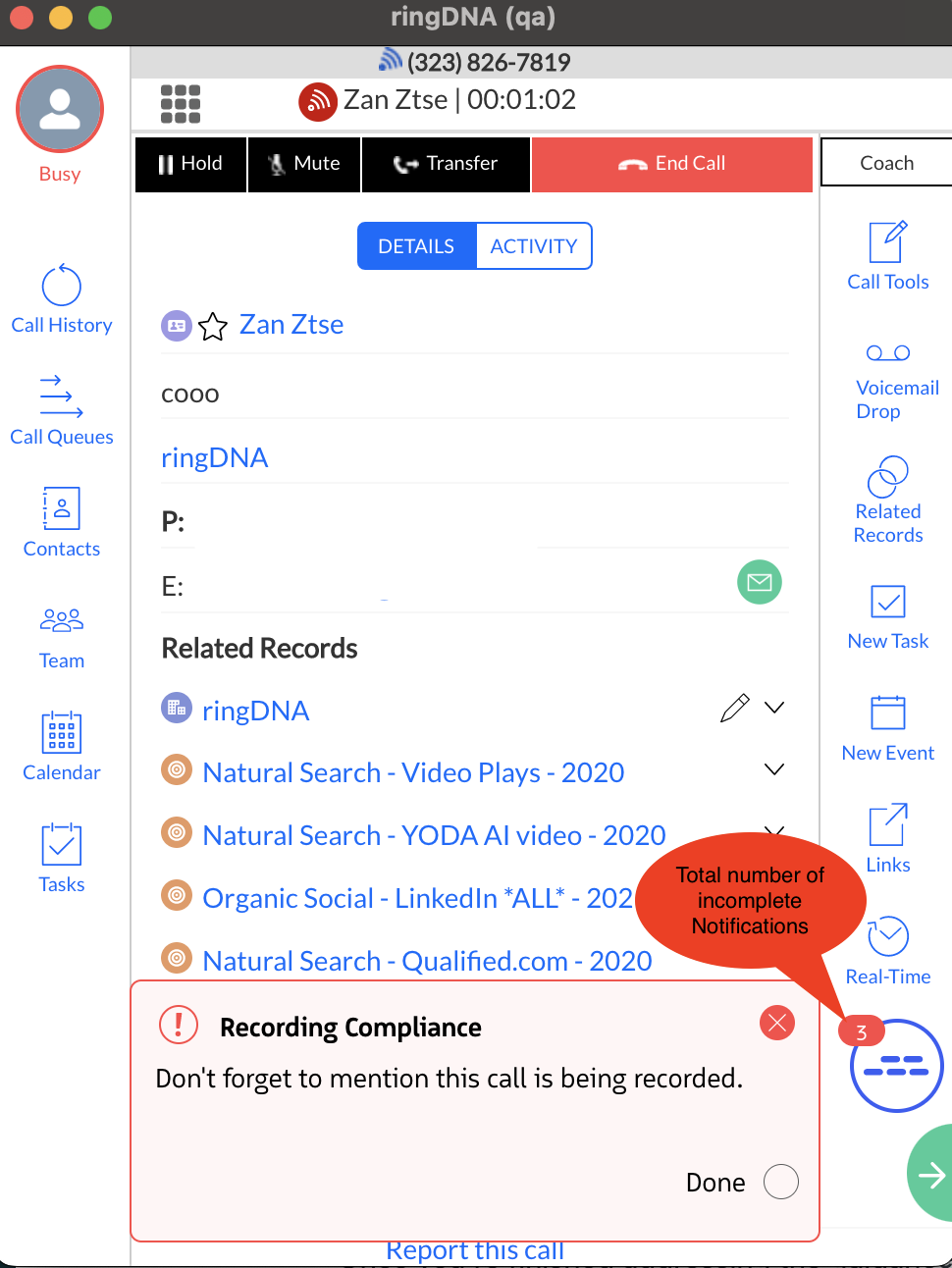 You can explicitly mark triggered notifications as "Done" to indicate that the real-time guidance received has been used or sufficiently addressed during your live conversation. This can be accomplished by mouse click or by speech detection.
How it works
When a Notification is triggered, there is a "Done" icon that appears in the bottom-right corner

Once you're finished addressing the guidance received, you can mark the completion of the Notification by clicking the "Done" icon

For Exclude Notifications, if the target phrase is detected as spoken, the Notification will automatically be marked as "Done"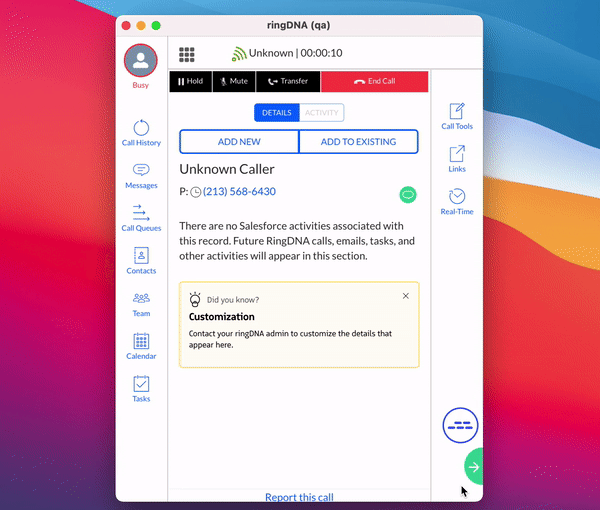 Once a Notifications is marked "Done", the completed Notification will disappear from view and the count of incomplete Notifications will decrease.