Steps on How To Remove a Linked Content Item from a Notification
These steps apply when updating an existing Notification.

Note: a Notification must be disabled in order to remove the linked Content Item. Removing the Content item simply unlinks it from the Notification but does not delete the Content item.

1. On the Update Moments™ Notification form, scroll to the bottom of the form to locate the Enable this Moments™ Notification toggle.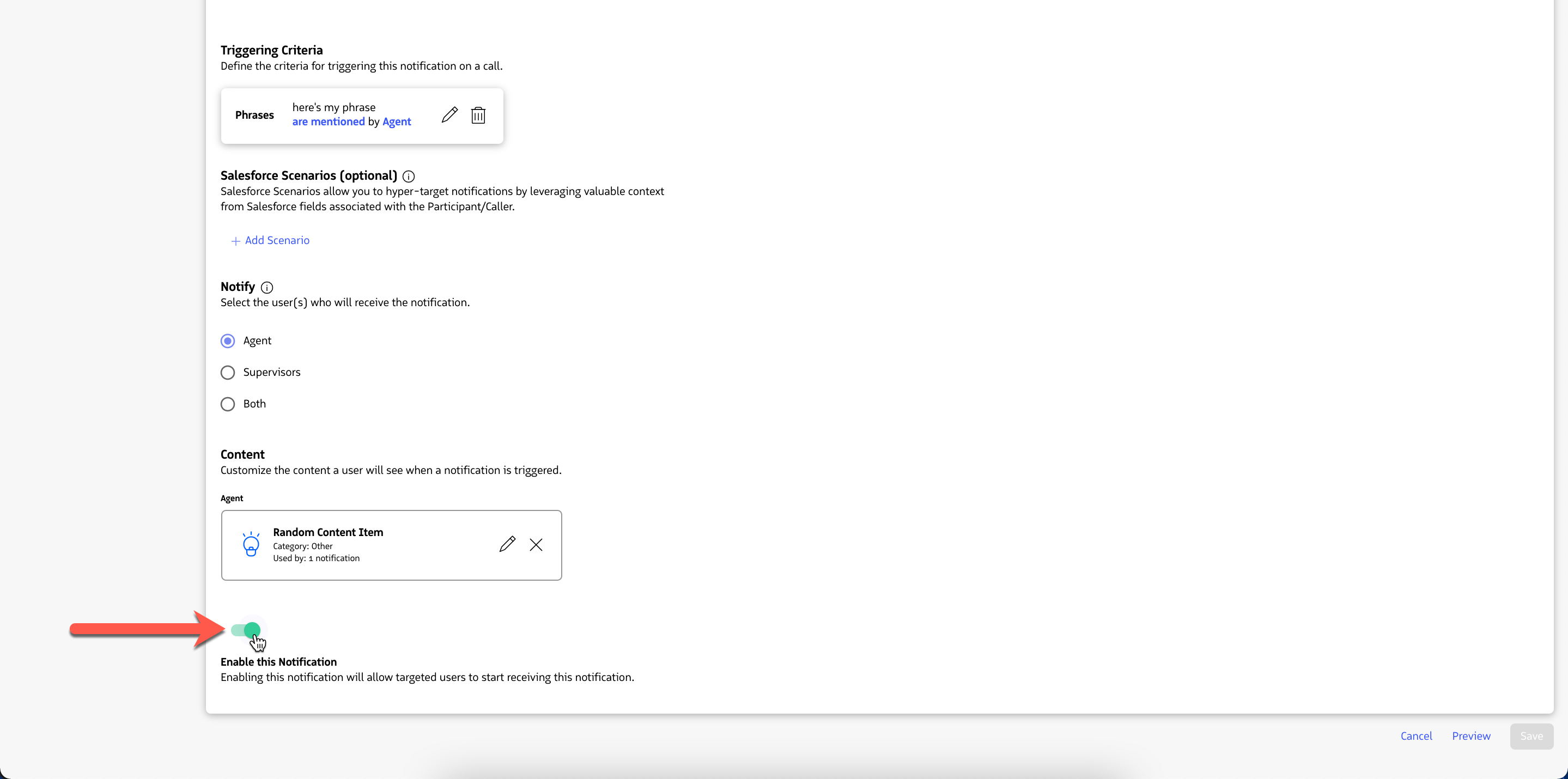 2. Click the toggle to disable the Notification.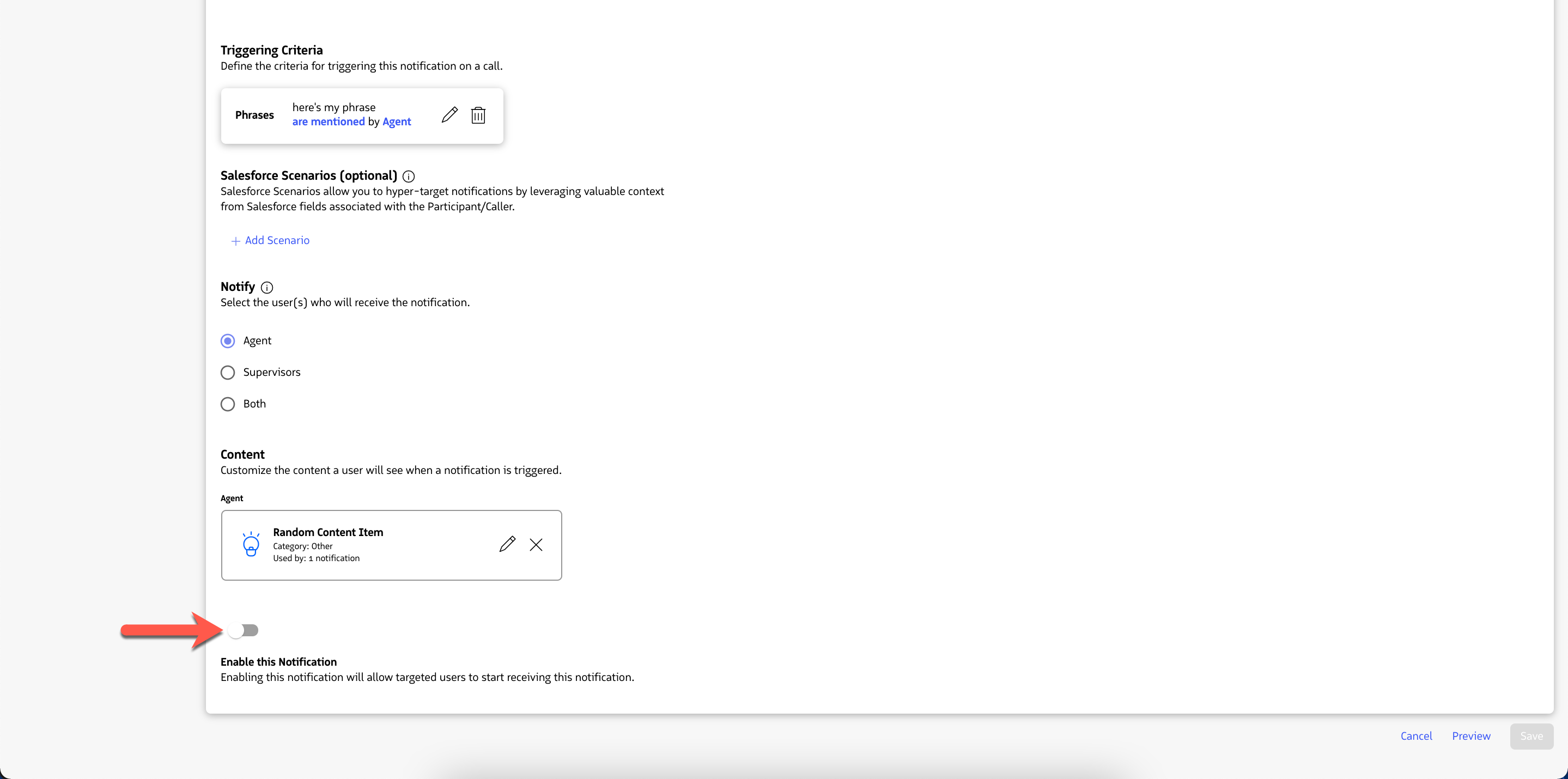 3. Locate the Moments™ Content section.

4. Click the X icon on the linked Content item to unlink it from the Notification.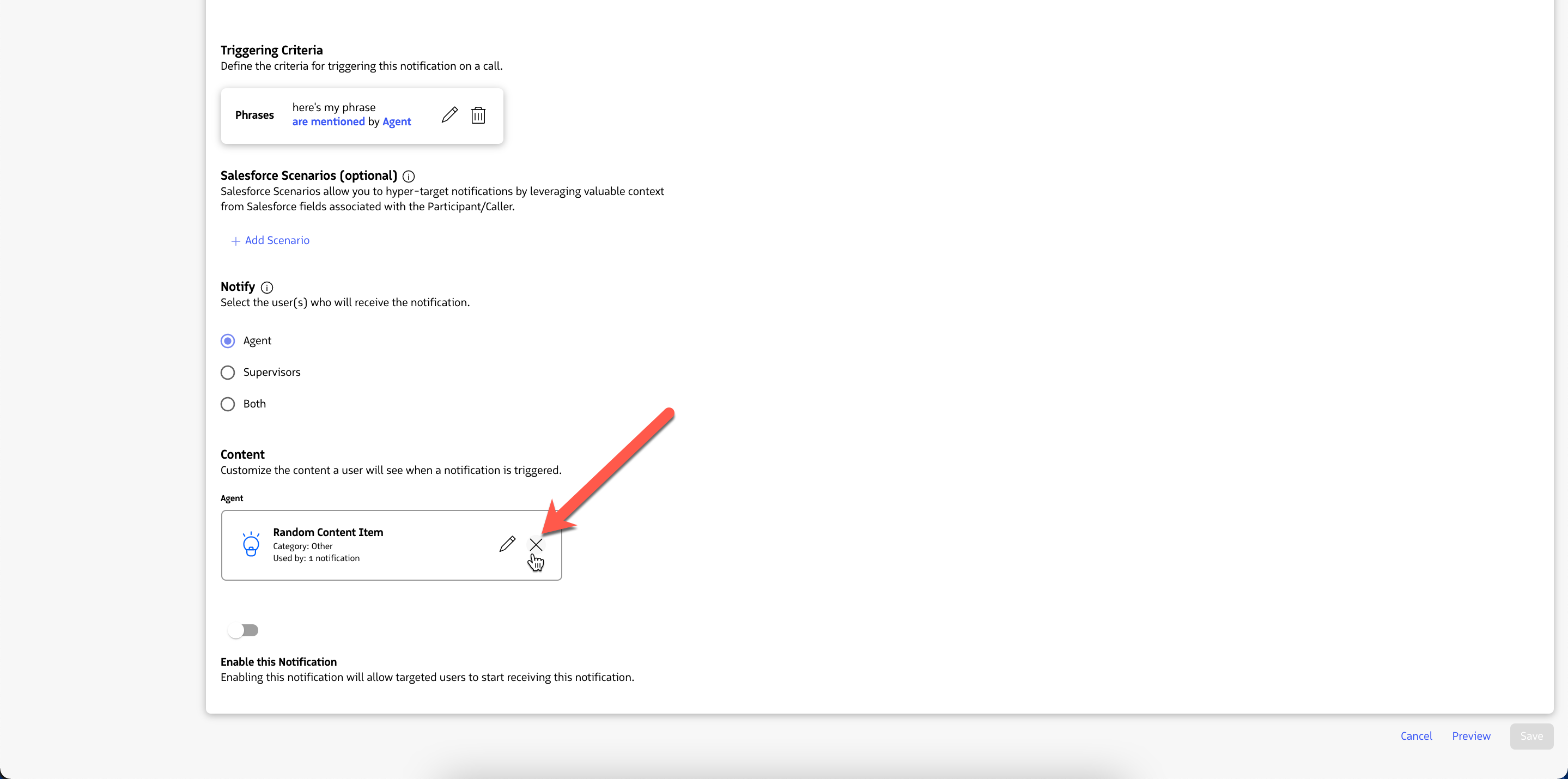 5. The Moments™ Content section will now appear empty.

6. Click the Save button on the Moments™ Notification form to save the notification.

Tip: This Notification cannot be enabled until it is associated with a linked Content item. Please follow these steps to Add a New Content Item to this Notification.