How To Assign an Existing Content Item to link to a Notification:
These steps apply when creating a new Notification or updating an existing Notification.

1. On the Create Moments™ Notification form (or the Update Moments™ Notification form), scroll to the bottom of the form to locate the Moments™ Content section.

2. Click the + Add Content button to open up the Content panel.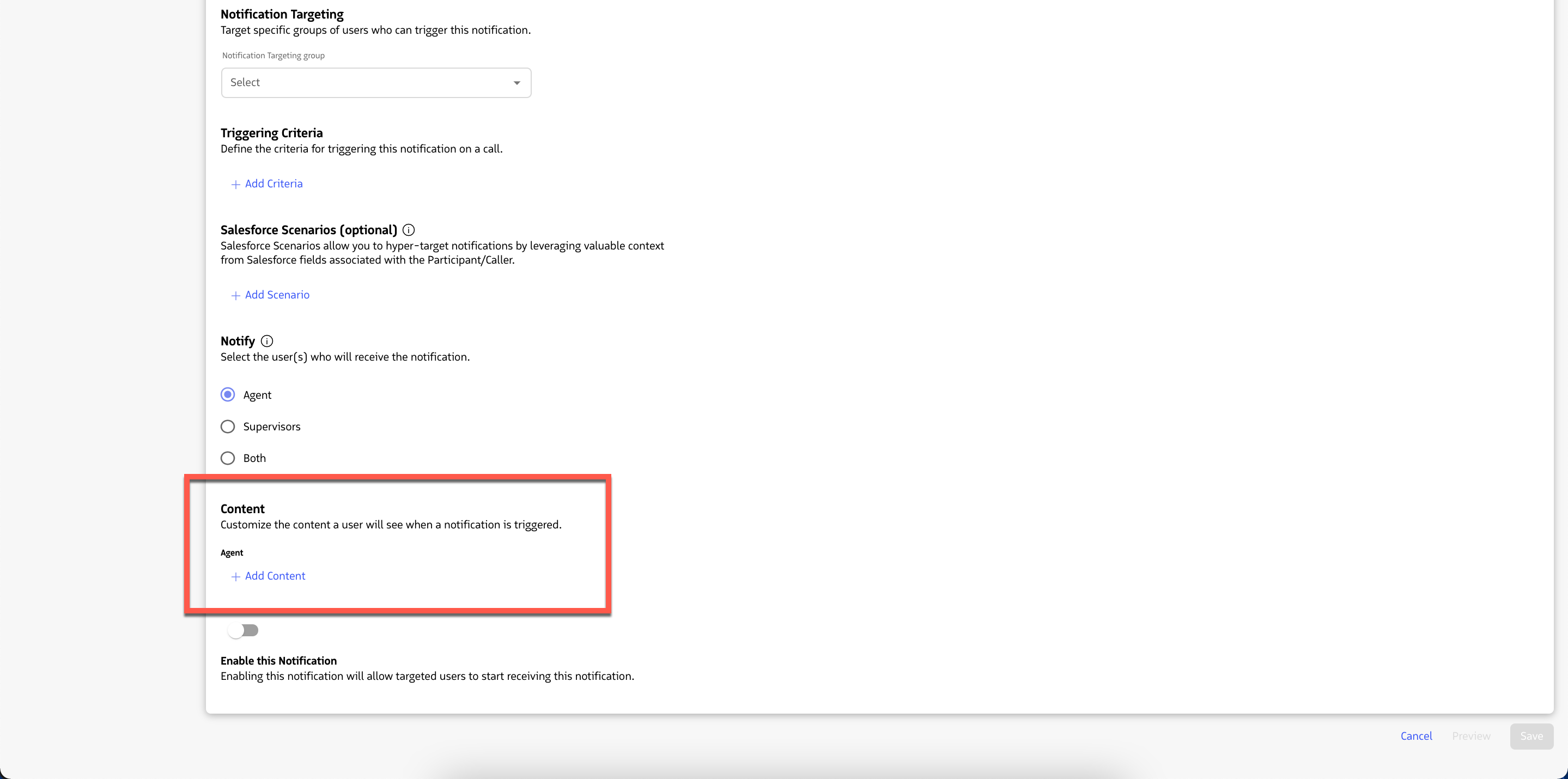 3. Locate an existing Content item in the list, and make sure the status is labeled as Available.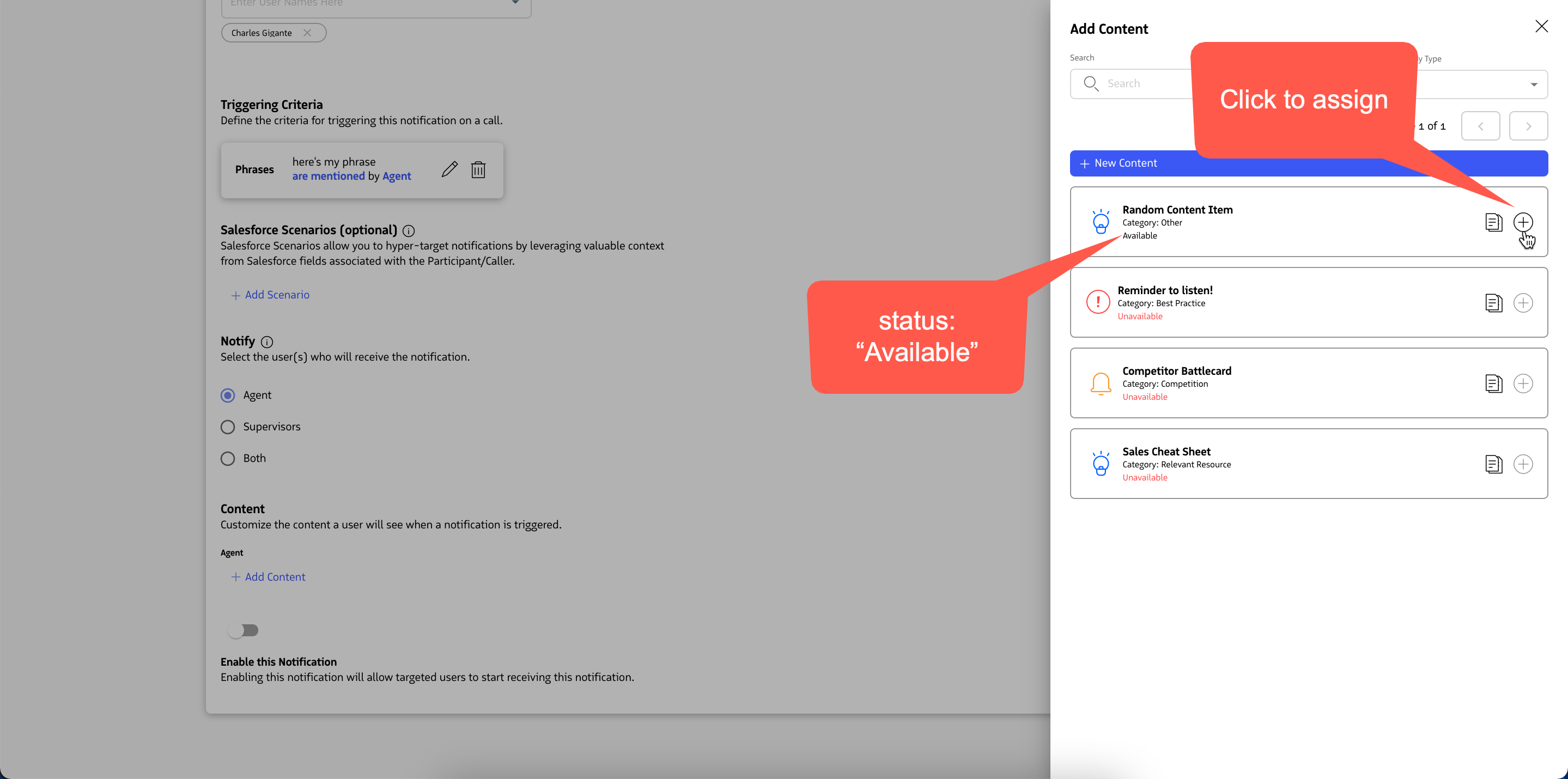 4. Click the + icon to assign this Content item to be linked to the Notification

5. Once the Content item has been linked, click the Save button on the Moments™ Notification form to save the notification.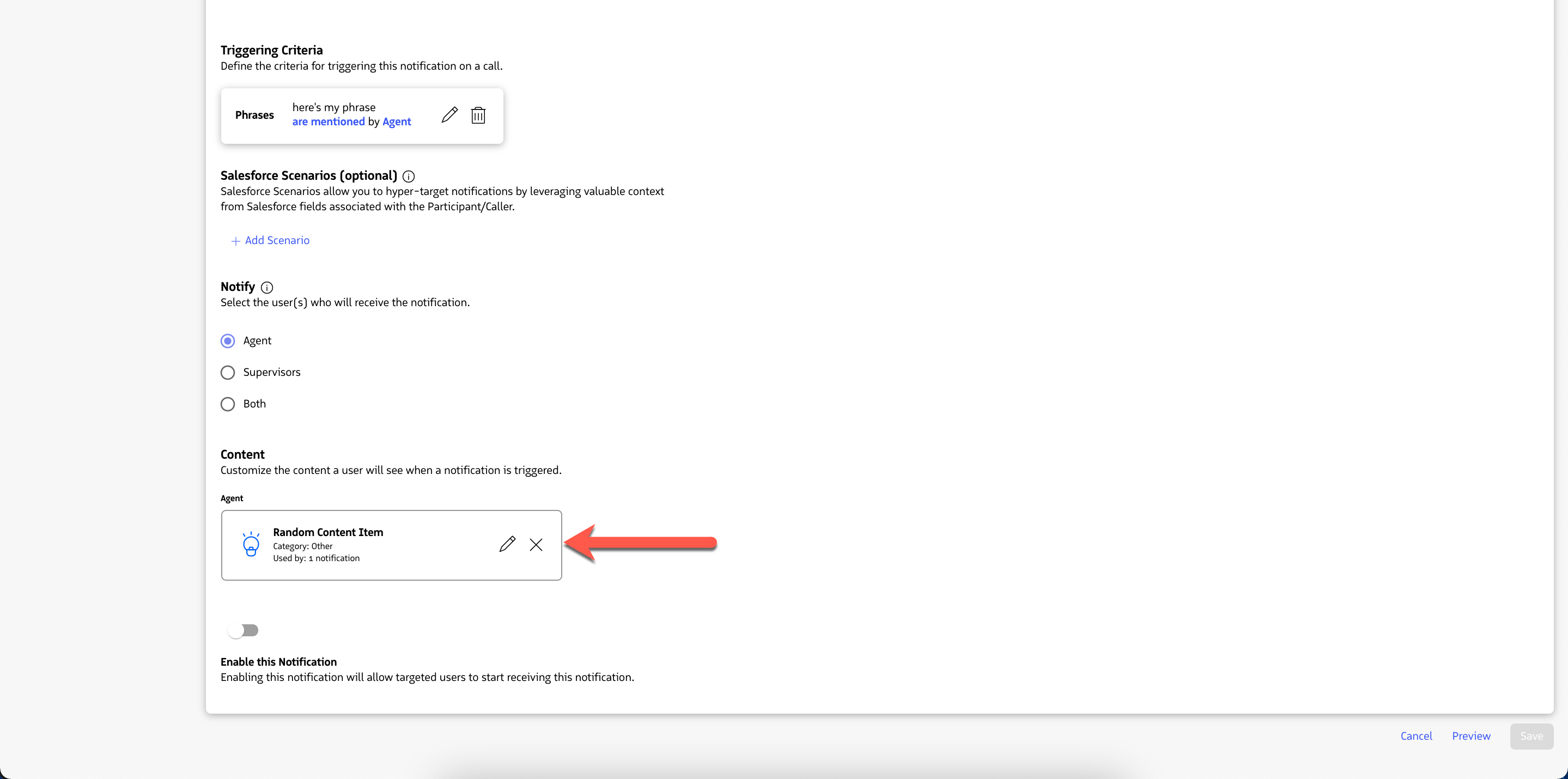 Note: If a Content item has a status labeled as "Unavailable", it is currently linked to another Notification and cannot be assigned.

You have the option to clone the "Unavailable" Content item, or to remove its link with its associated Notification in order to make it "Available" for assignment.