How To Clone an Existing Content Item
These steps apply when creating a new Notification or updating an existing Notification.

1. On the Create Moments™ Notification form (or the Update Moments™ Notification form), scroll to the bottom of the form to locate the Moments™ Content section.

2. Click the + Add Content button to open up the Content panel.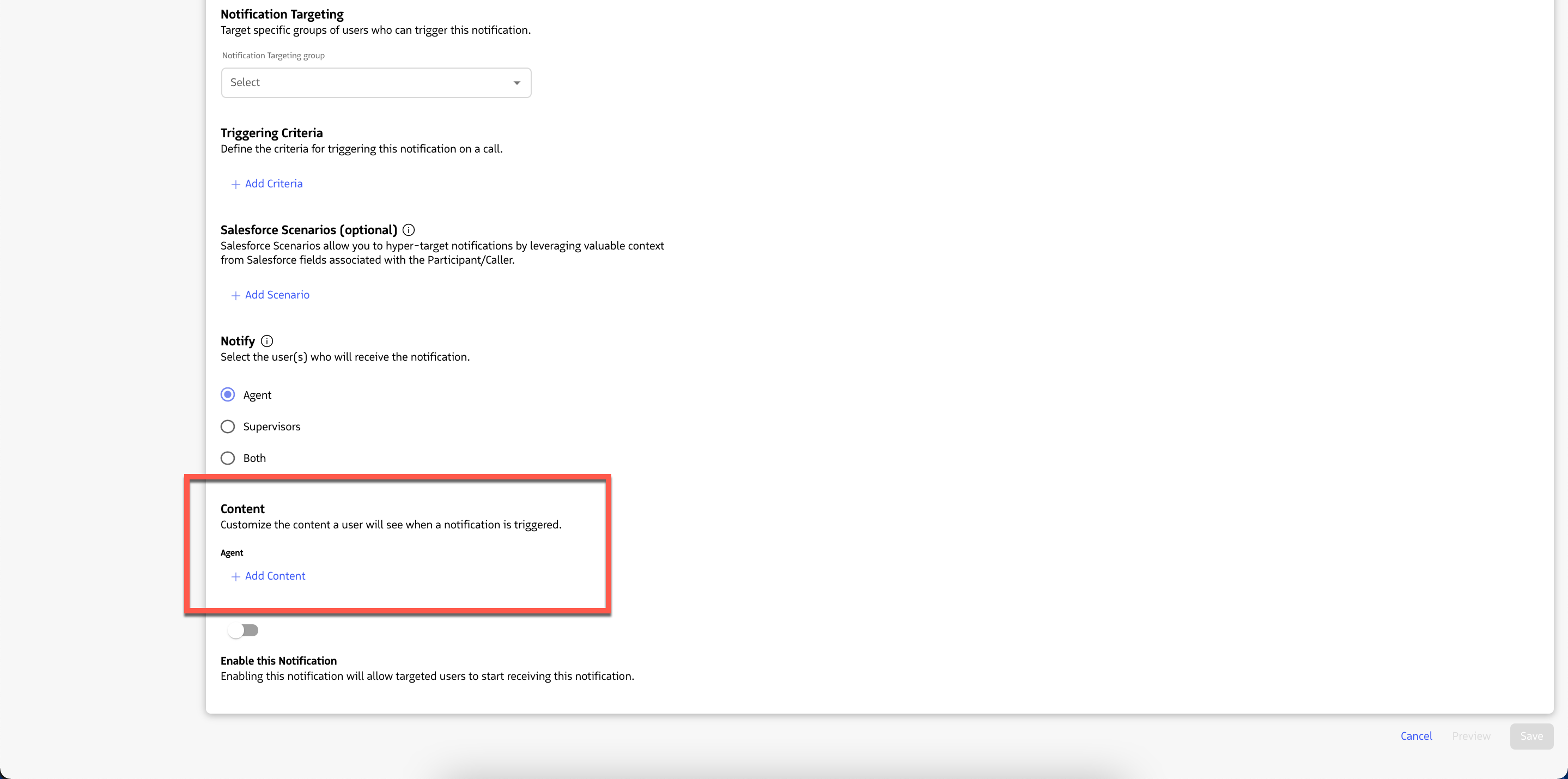 3. Locate an existing Content item in the list you want to clone.

4. Click the clone icon to make a new copy of this Content item.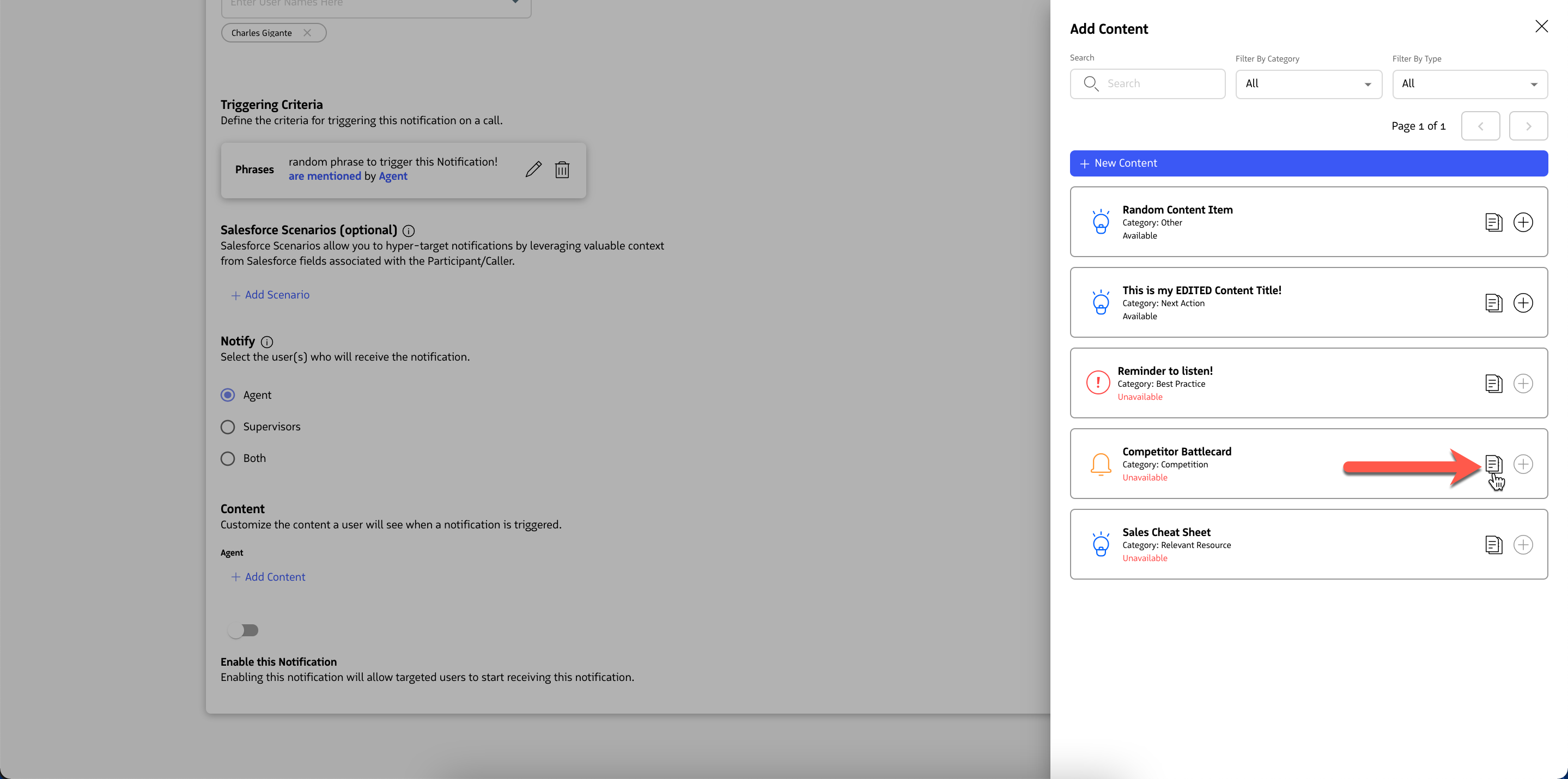 5. Make any desired changes to the new Content item and make sure to provide a required value in the Content Title field. Then click the save button.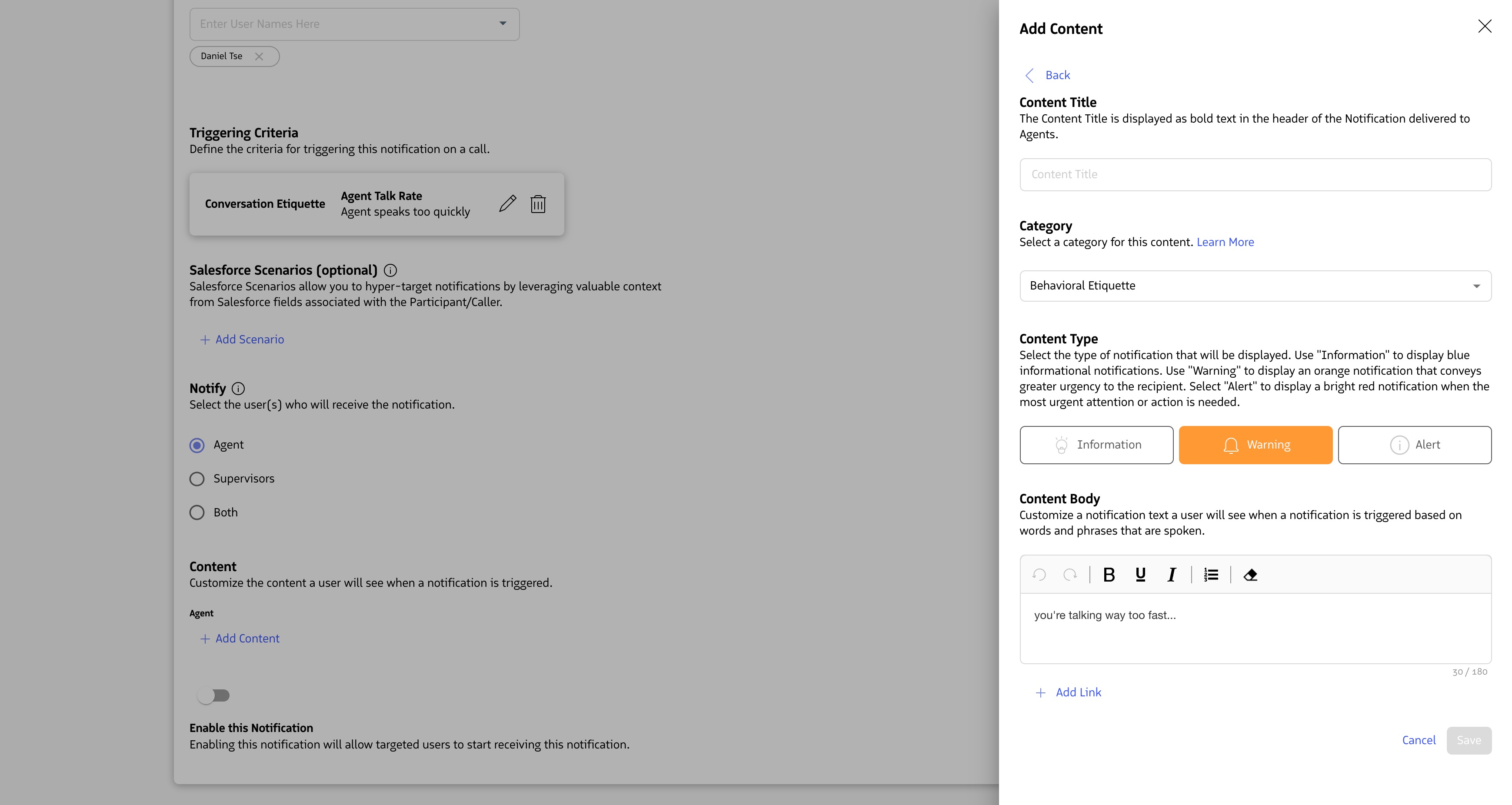 6. Once the Content item has been cloned, click the Save button on the Moments™ Notification form to save the notification.

Note: Making a clone of an existing Content item will not overwrite or modify the original Content item.