How To Add a New Content Item
These steps apply when creating a new Notification or updating an existing Notification.

1. On the left Nav bar under Moments click Content: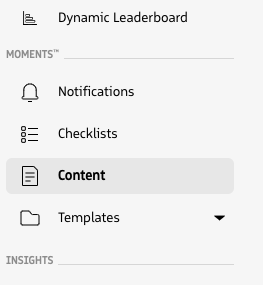 2. Click the + Create Content button to open up the Content panel:





3. Fill in the required fields (Content Title, Category, Content Type, Content Body).