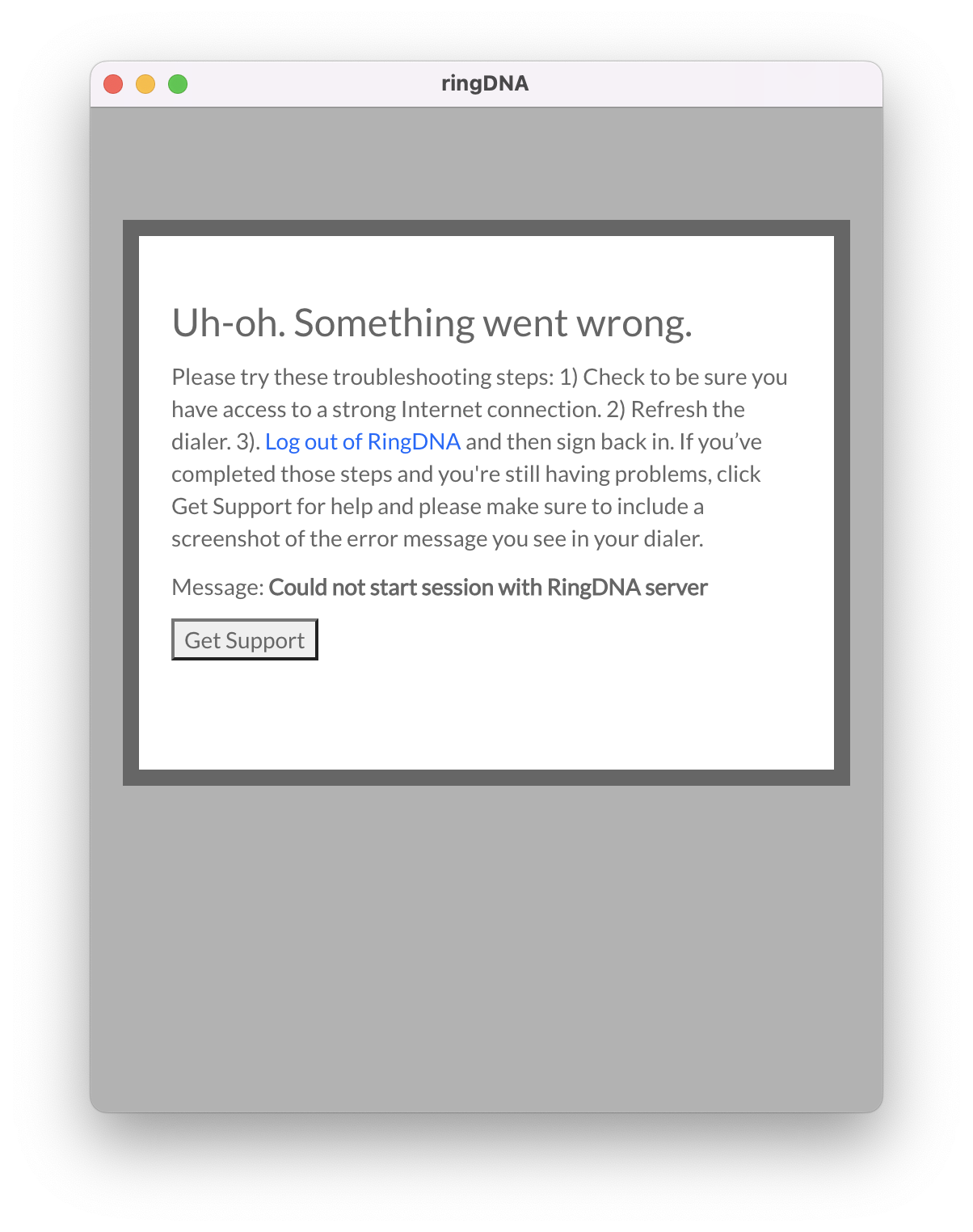 Symptom
When a user attempts to log into the dialer or carry out an action in the dialer, a pop-up window displays advising the user that a session could not be established with the ringDNA server.
Cause
This generic error will display when our dialer encounters connectivity issues. Most commonly this is caused by a local network issue preventing access to ringDNA's servers, or our carrier provider's media and signaling servers. Similarly, users will also see this message in the unlikely event that ringDNA's servers are offline or subject to some other calamity.
Troubleshooting
Check our Status page for advisories or system maintenance which may impact your access to the dialer.
Run a Network Test to ensure your computer is able to connect to our carrier network. Take note of any errors in the "Log Output" section and share with our Support team.
If you are connecting through a VPN or Proxy, try temporarily disabling it and try accessing the dialer again. Some companies require that domains are whitelisted before they can be accessed.
Clear your browser's Cookies & Cache. There may be an expired browser cookie preventing successful authentication when logging you in.

Copy/Paste into your URL Bar: chrome://settings/clearBrowserData
Set Time Range to All Time
Select Cookies and other site data and Cached images and Files
Click Clear Data
Restart your browser
If you're unsuccessful after following these steps, please refer to this article: Capturing Console Logs in Chrome and contact us at support@revenue.ioso we may assist you with further troubleshooting.