Revenue.io's Admin Console provides access to a large number of RingDNA reports which provide critical insights to Admins and Team Supervisors on rep behavior, call outcomes, and much more.
Accessing the Reports
To access RingDNA reports, log into the Admin Console and click on "RingDNA" under the "Products" grouping. Then click on the "Reports" link: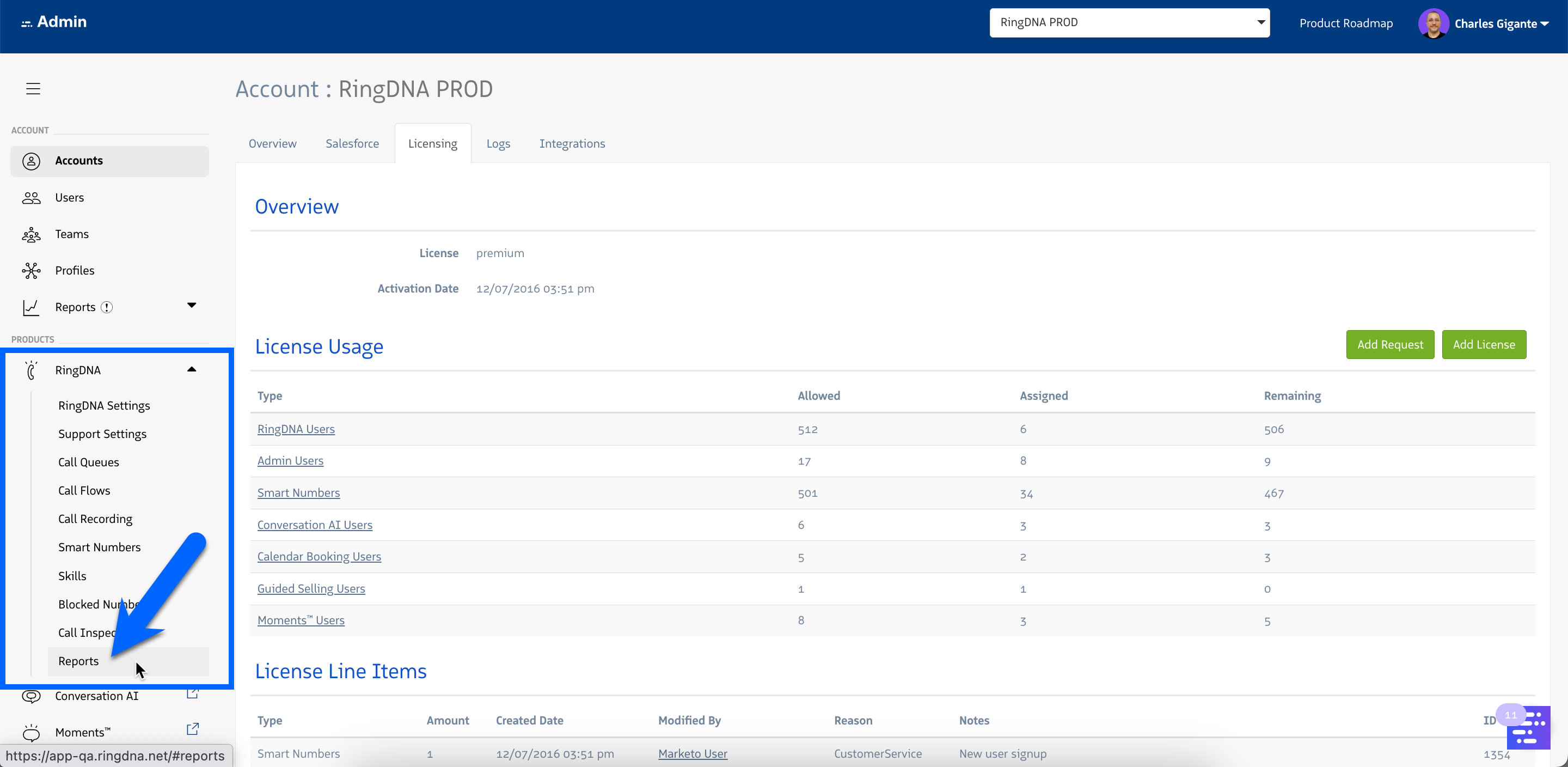 Note: The QBR Report and Emails Sent by Revenue.io reports are accessible from the "Account" settings: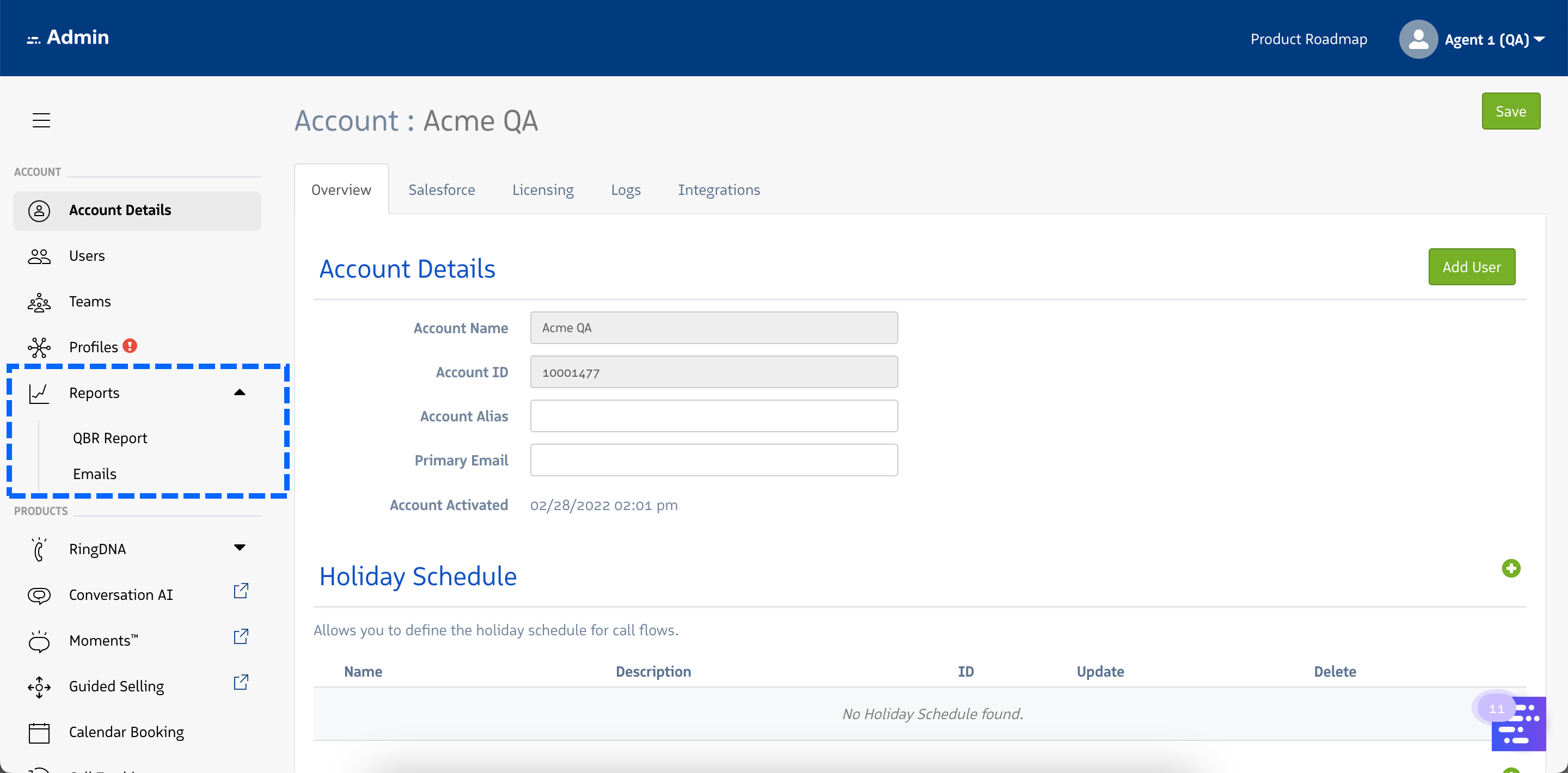 Available Reports
All available RingDNA reports are visible on the "Reports" landing page. Each report "card" includes an icon, a short description and are grouped into categories. The page can be filtered using a Search field to quickly find what you're looking for.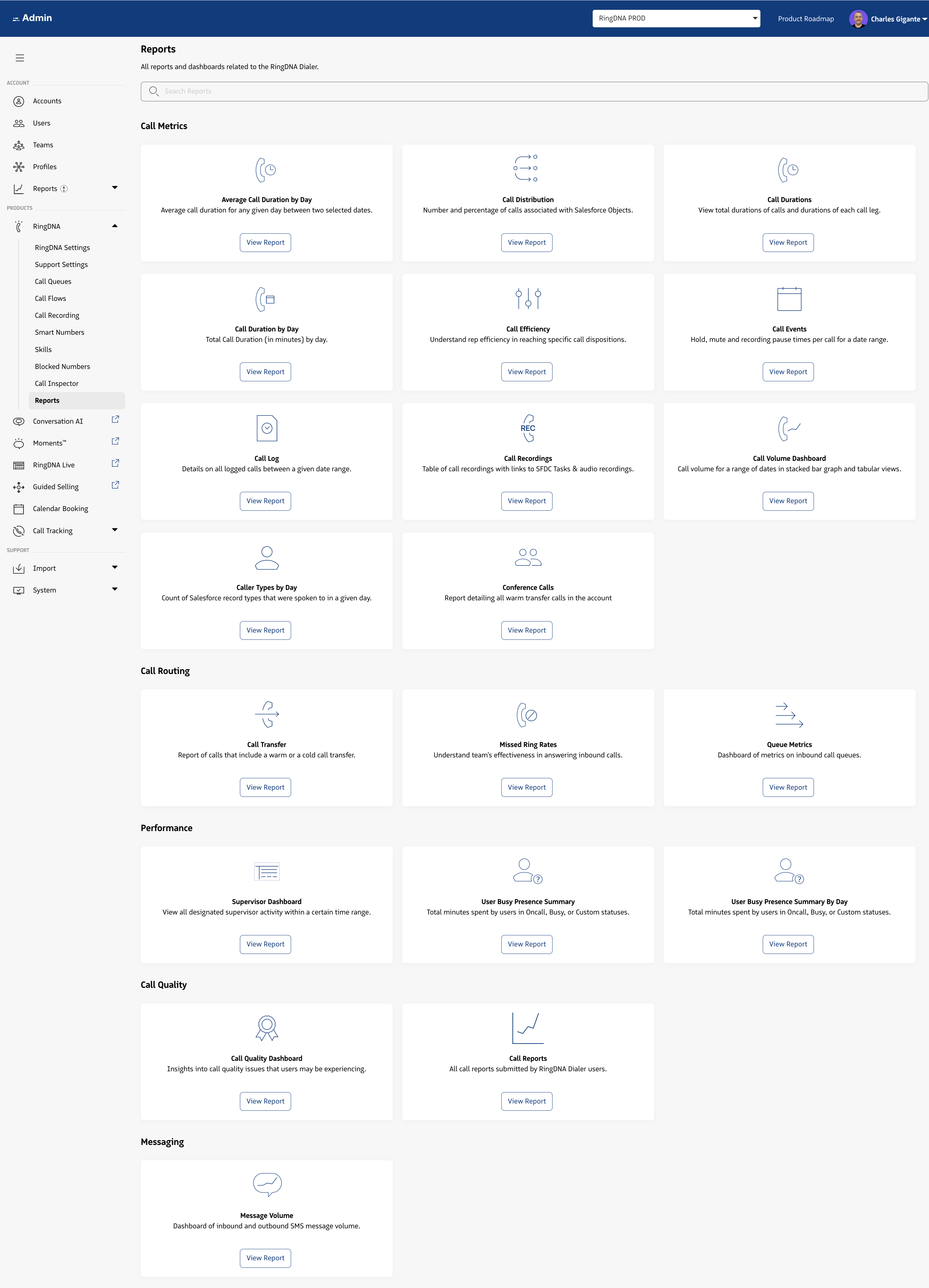 For details on each report available, see the links below (grouped by category).
Call Metrics
Call Routing
Performance
Call Quality
Messaging