Searching for Participants
The first option to filter participants from the today view is by executing a simple name search. The search field listed at the top of the today list page allows users to add a simple text input to find individual participants based on an exact match to the name added to the search input.
Select the search text field
Once selected, enter the desired search query.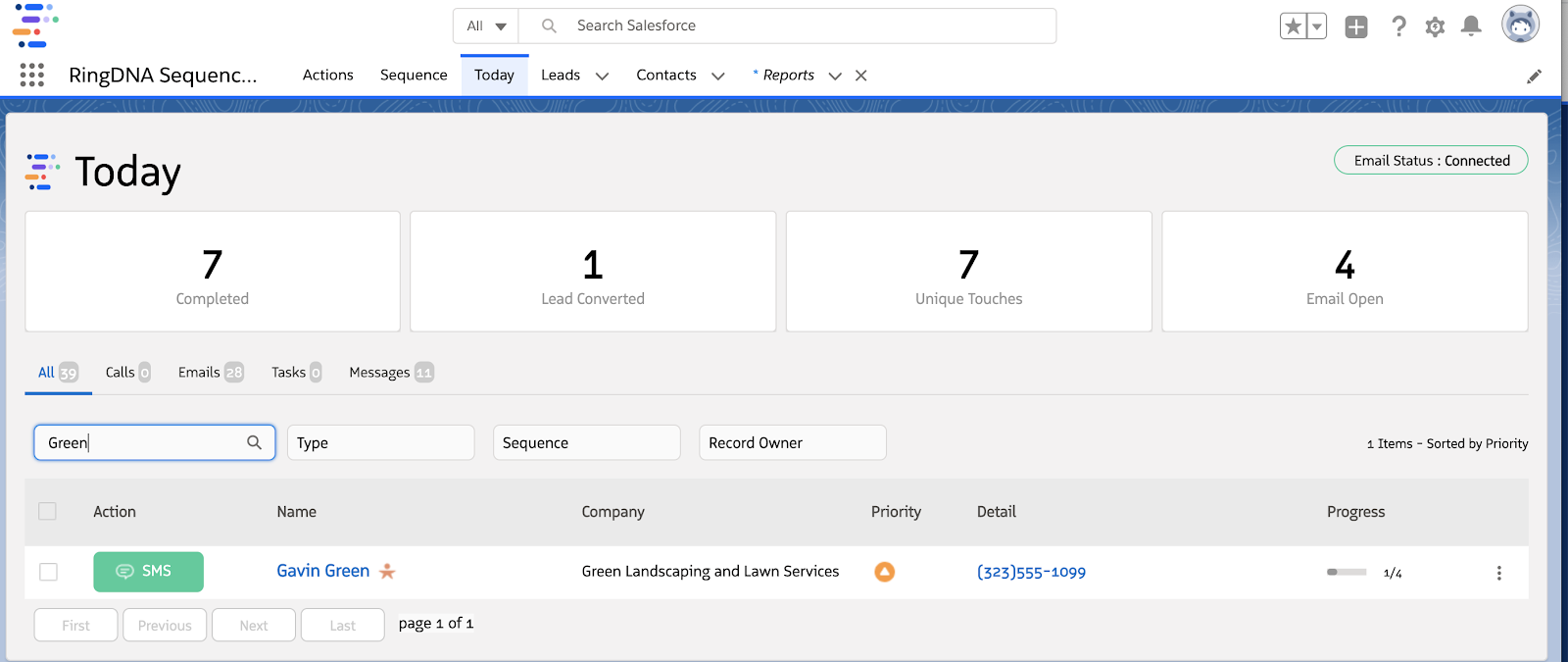 Filtered results are presented based on the matching attendees on Engage.
Please note that you will only see the actions on Engage that are due to be performed by you. To see all actions associated with a lead or contact navigate to the sequence actions related list on a given record to see all future or past items.