Marketing teams need the ability to track inbound calls generated by major online channels from search engines to social media.
What is Basic Call Tracking?
Basic Call Tracking provides default tracking numbers for channels and attributes inbound calls through dynamic number insertion to your website to help monitor phone call volume and conversions segmented by channel.
To setup Basic Call Tracking, assign a unique and dedicated telephone number, a call flow, and a marketing campaign in Salesforce to track web traffic from one website to another.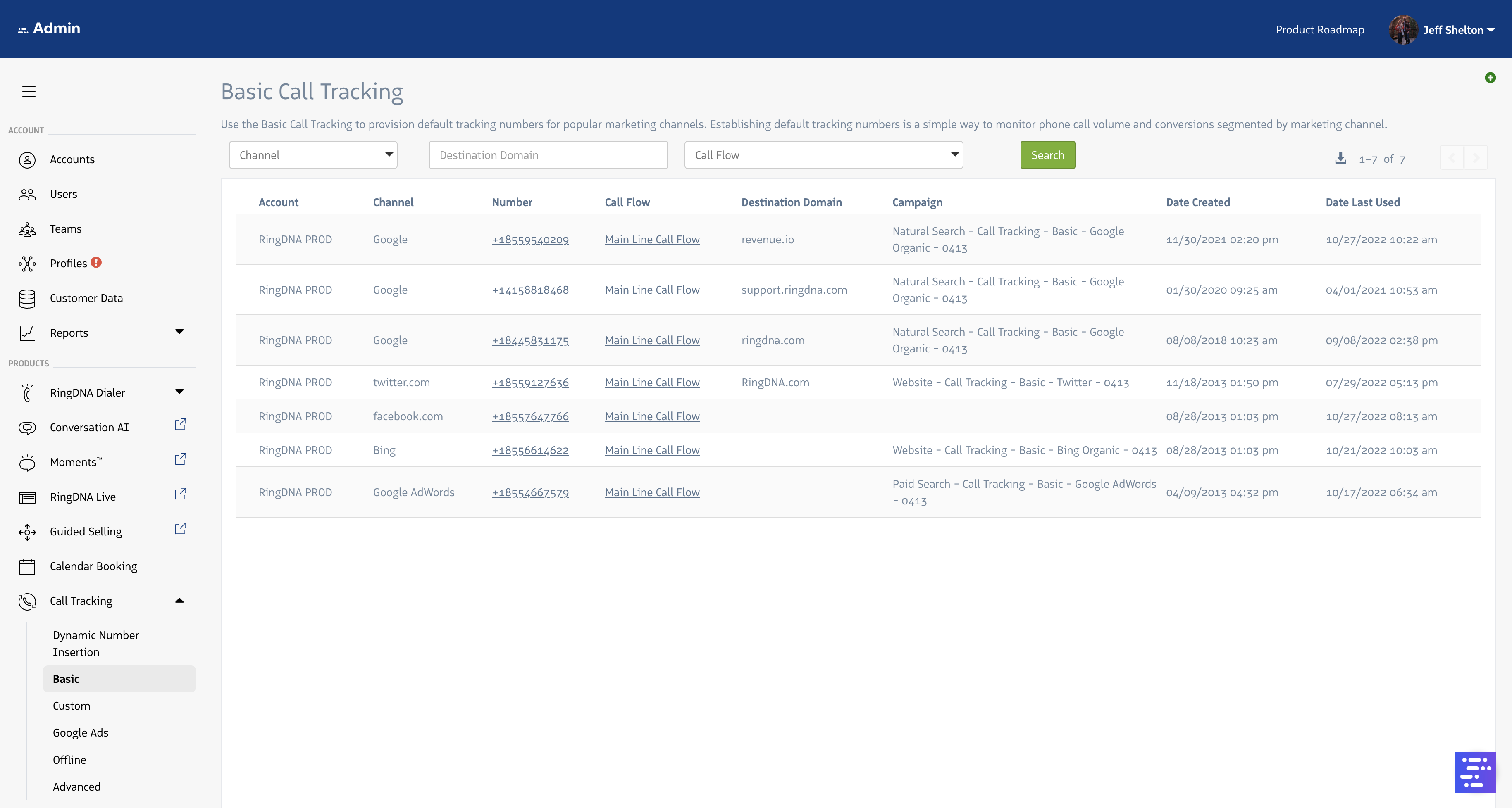 For example, using the Basic Call Tracking tool, we could display a unique telephone number on https://www.revenue.io that is only shown to web traffic from any part of www.facebook.com. When visitors call that unique telephone number, a call flow could route those calls to a dedicated team, specific members of your team, a custom IVR menu, or a custom recording. On top of that, any calls to that unique number would be captured against a Salesforce campaign giving you incredible insight into the traffic from one website to another and the resulting business.
Click here to get started with Basic Call Tracking