The Account Details section is where general account-level settings are managed.
Accessing Account Details
Step 1 - Log into the Admin Console
Step 2 - Click on the Account Details link in the left hand navigation

Step 3 - On the Account Details page, there are 5 tabs:

Overview
Salesforce
Licensing
Logs
Integrations
Overview tab
Related articles: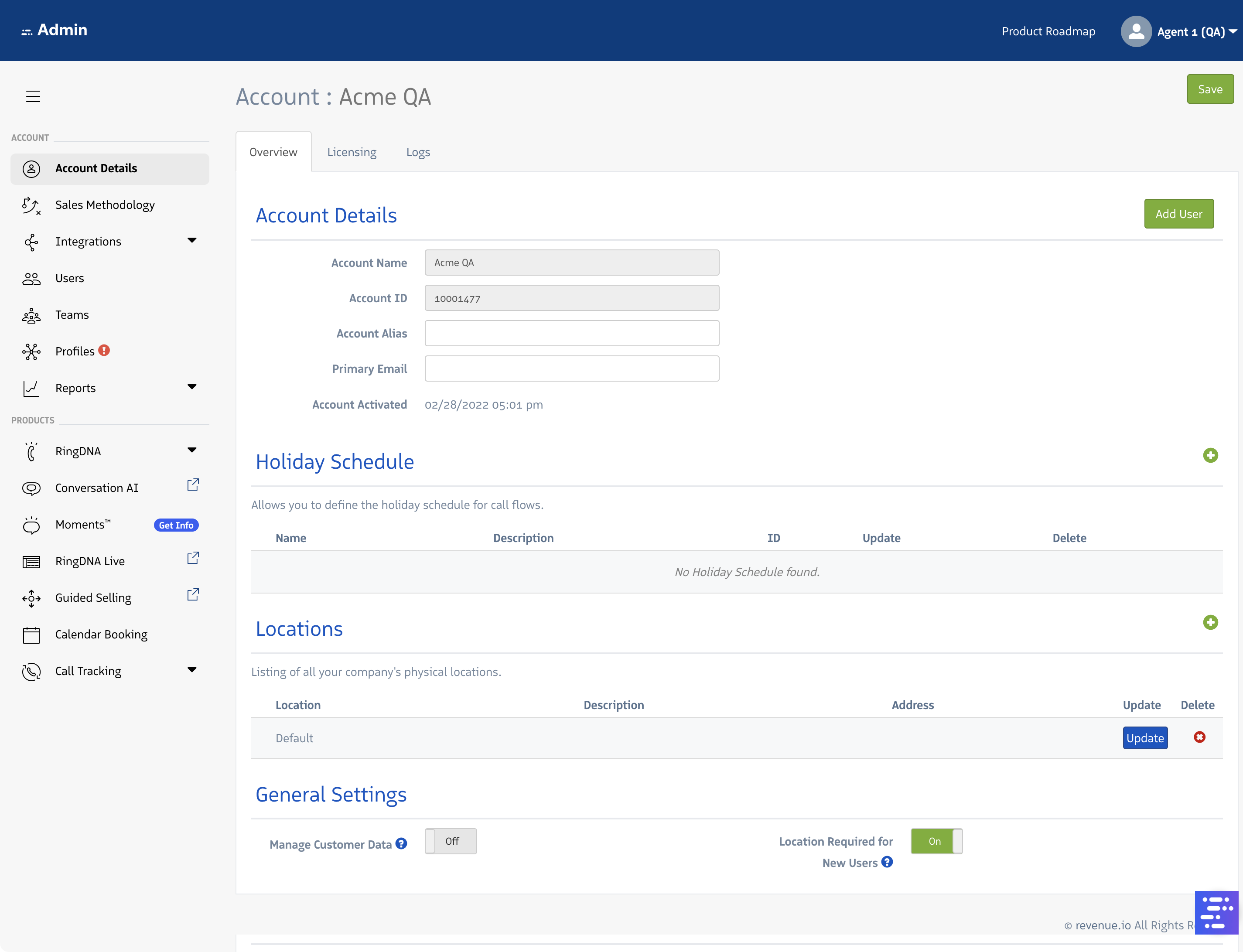 Click the Add User button to manually add a user to your Revenue account: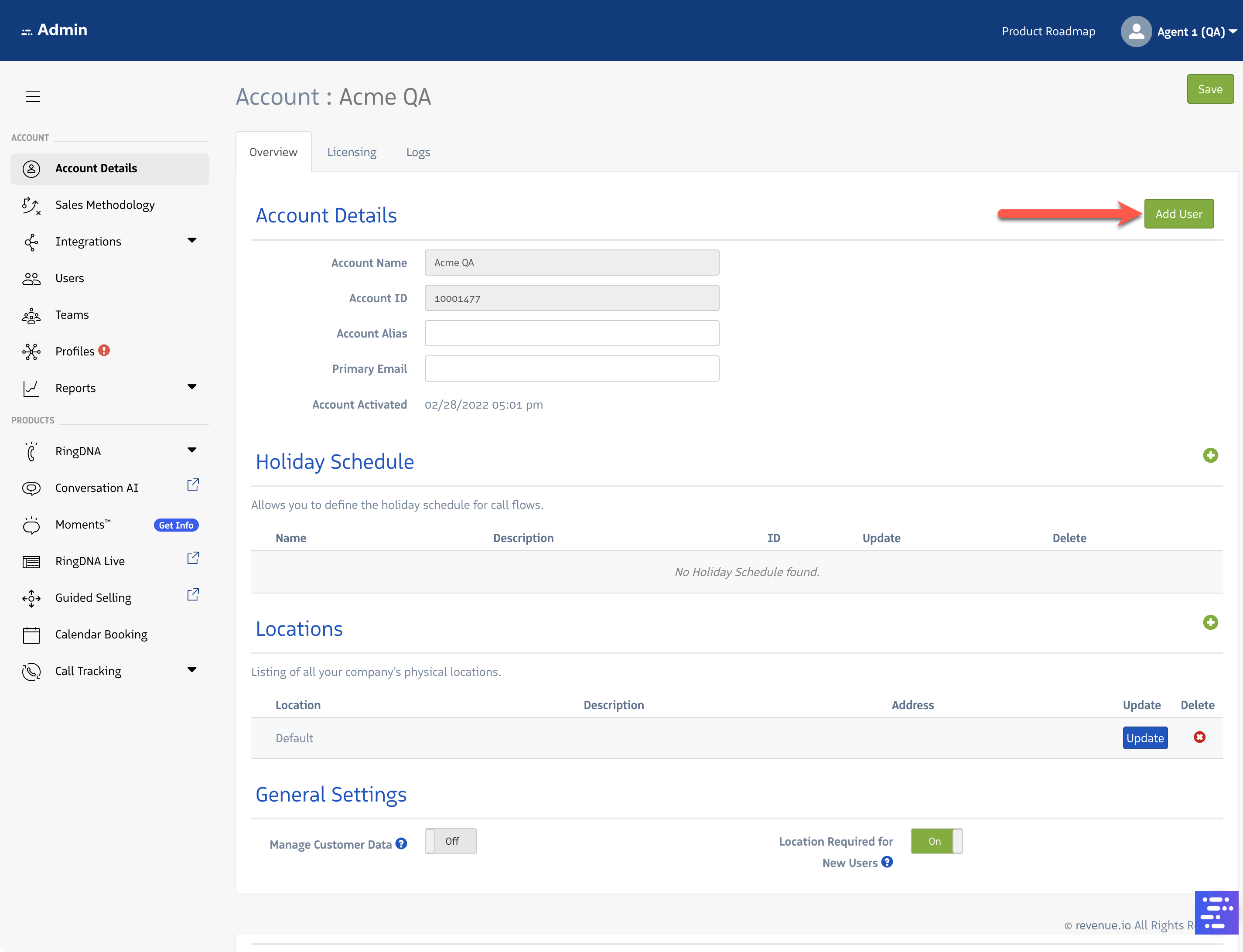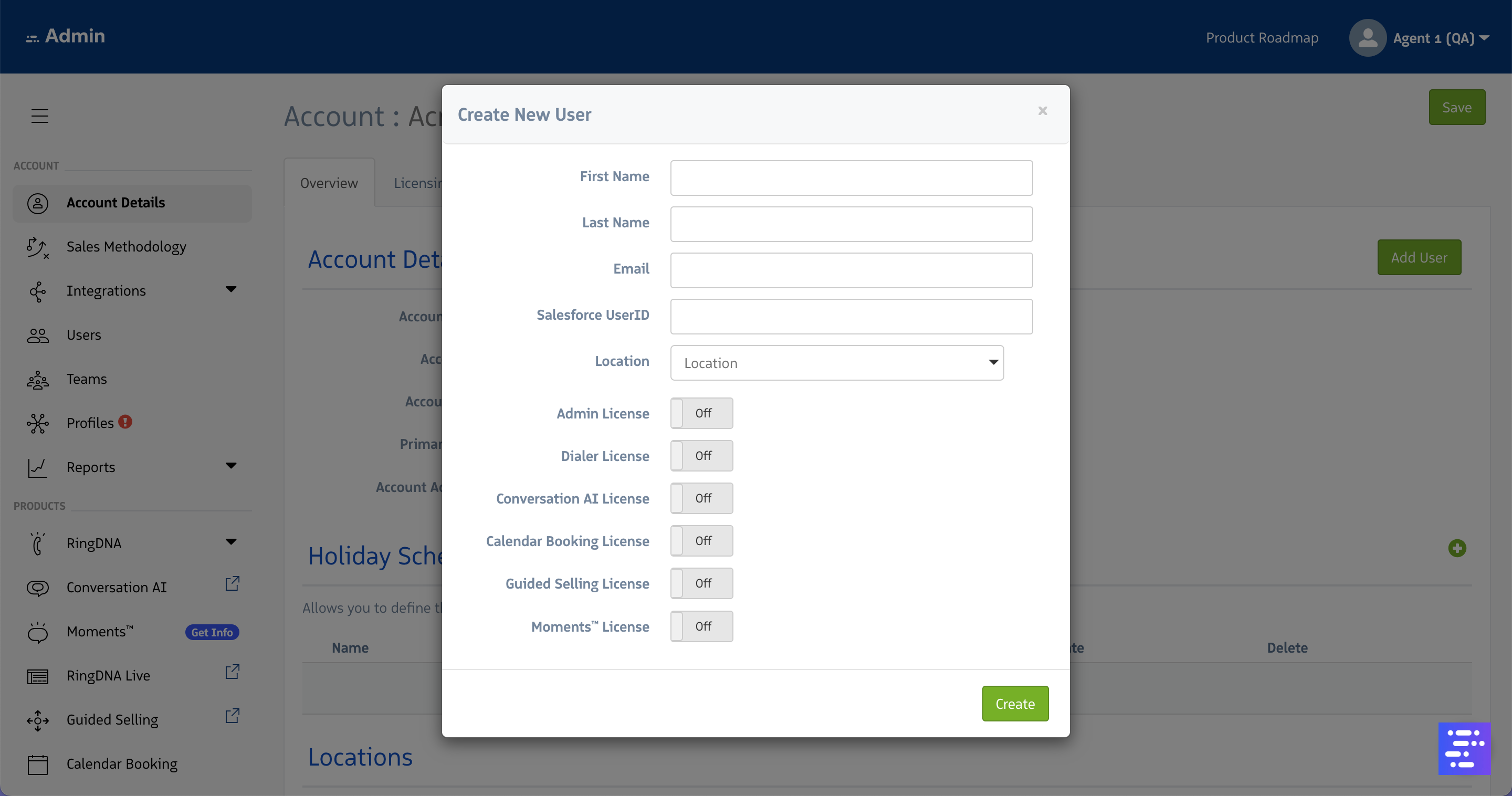 Licensing
The Licensing tab is where product licenses can be managed and requested.
Related articles: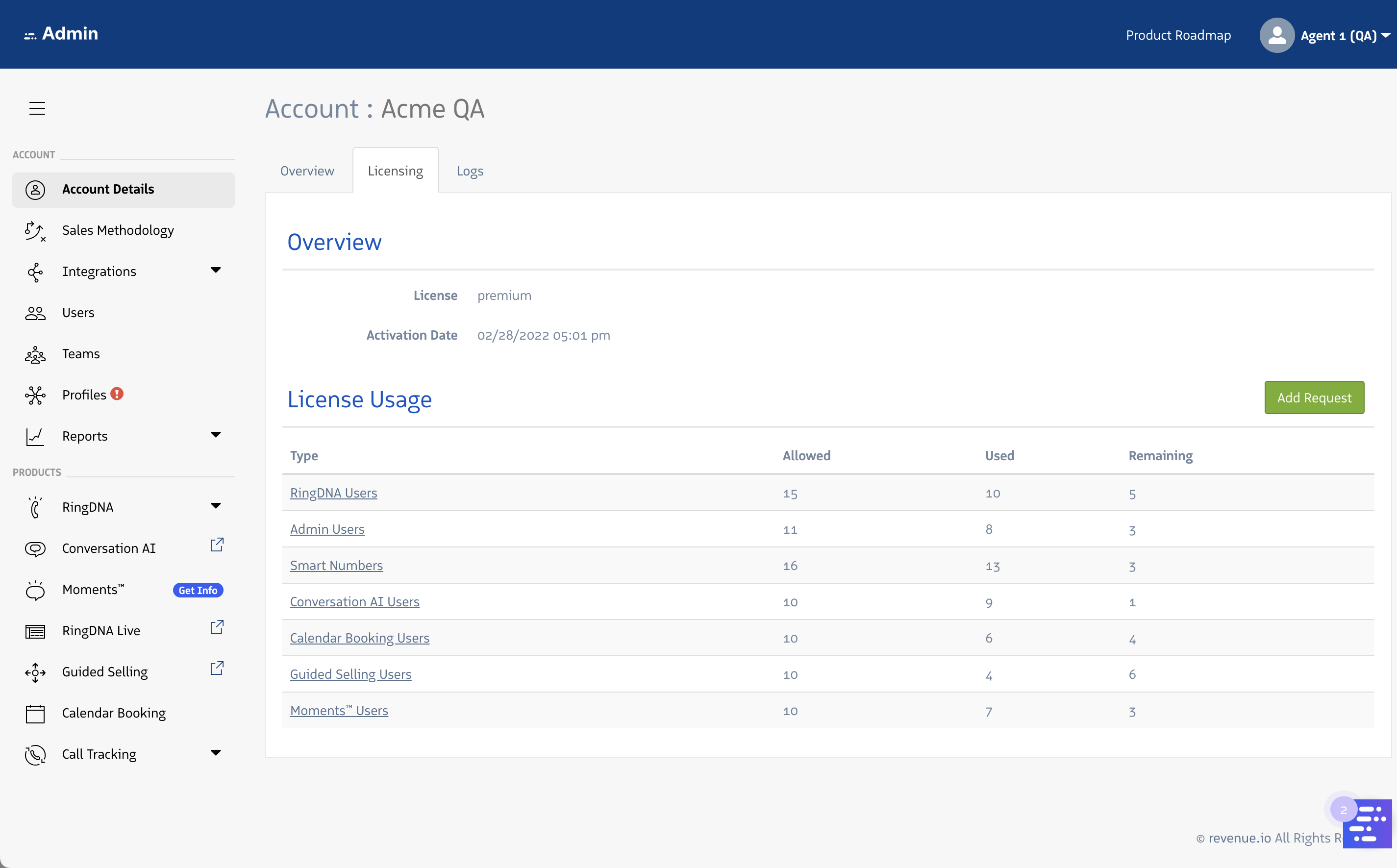 Logs
The Logs tab is where account logs can be viewed.
Related articles: