The Account Details section is where general account-level settings are managed.
Accessing Account Details
Step 1 - Log into the Admin Console
Step 2 - Click on the Account Details link in the left hand navigation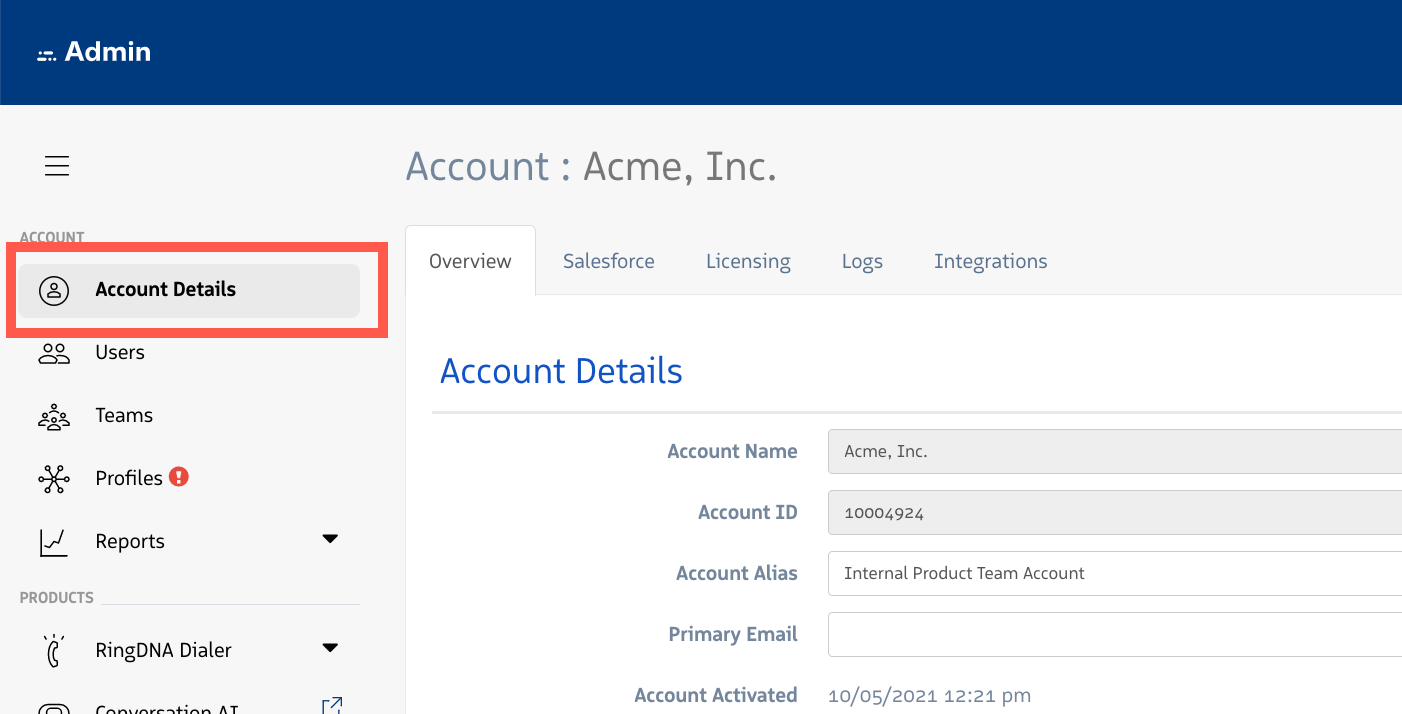 Step 3 - On the Account Details page, there are 5 tabs:
Overview
Salesforce
Licensing
Logs
Integrations
Overview tab
Related articles: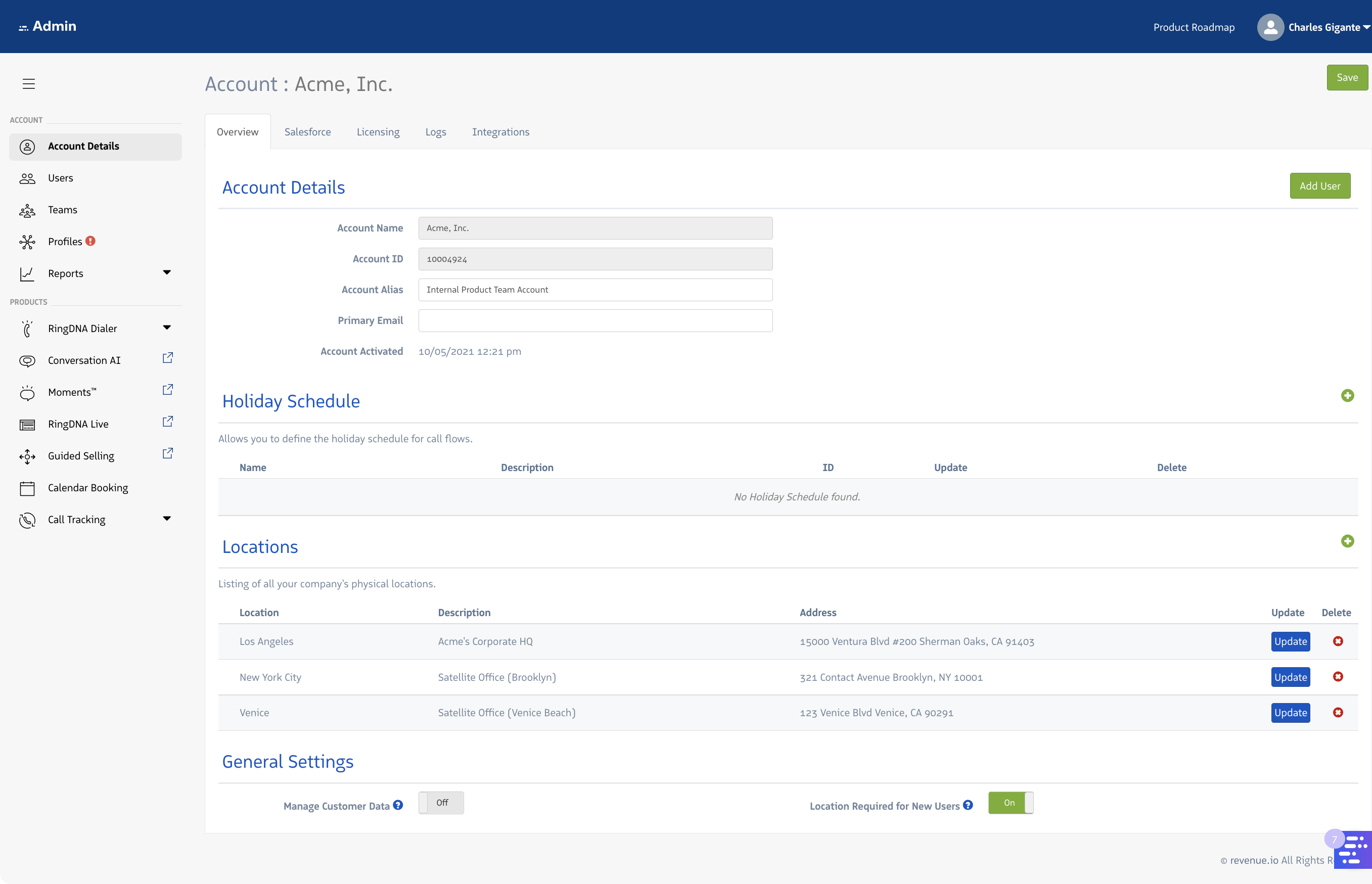 Click the Add User button to manually add a user to your Revenue account: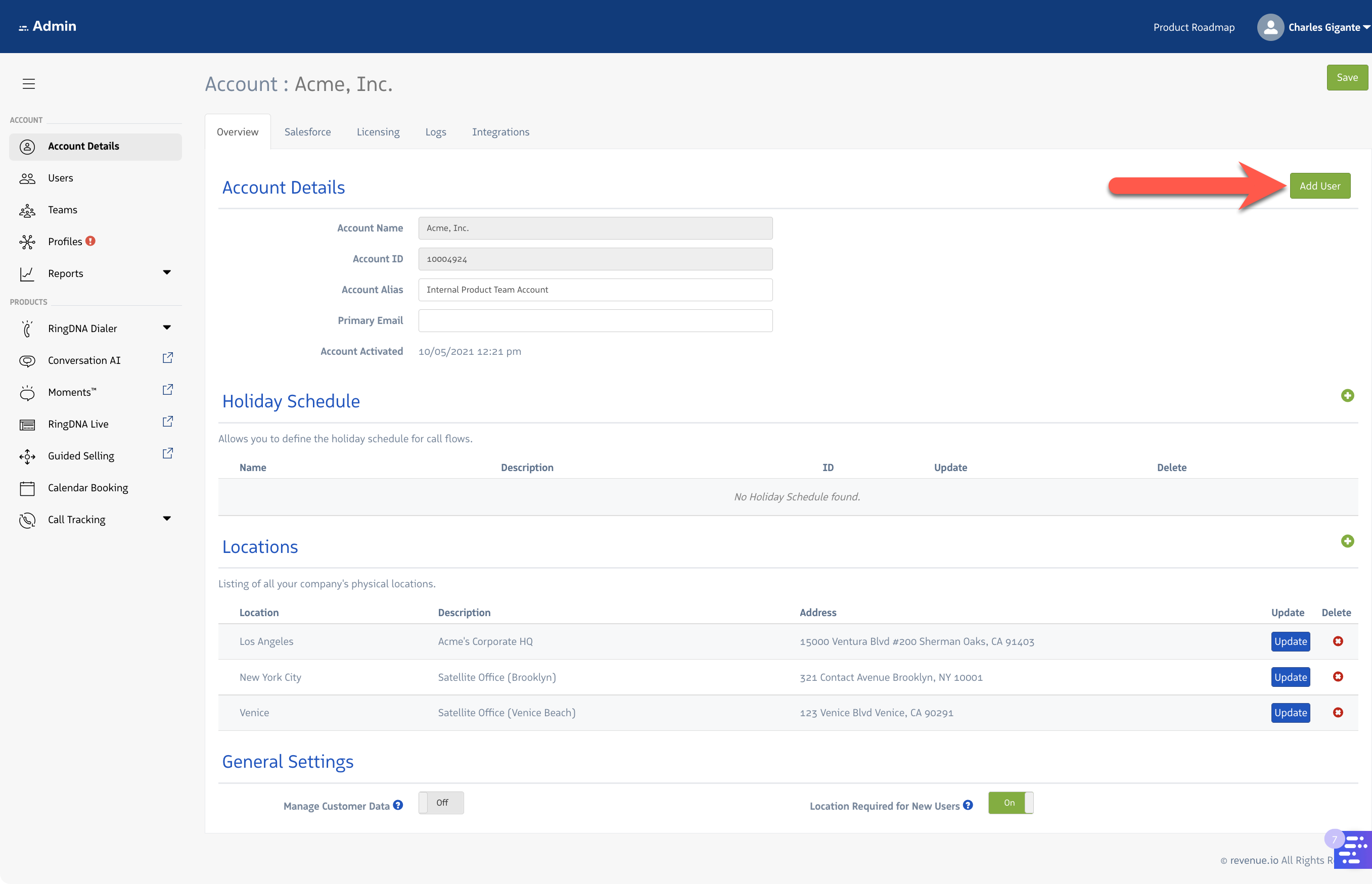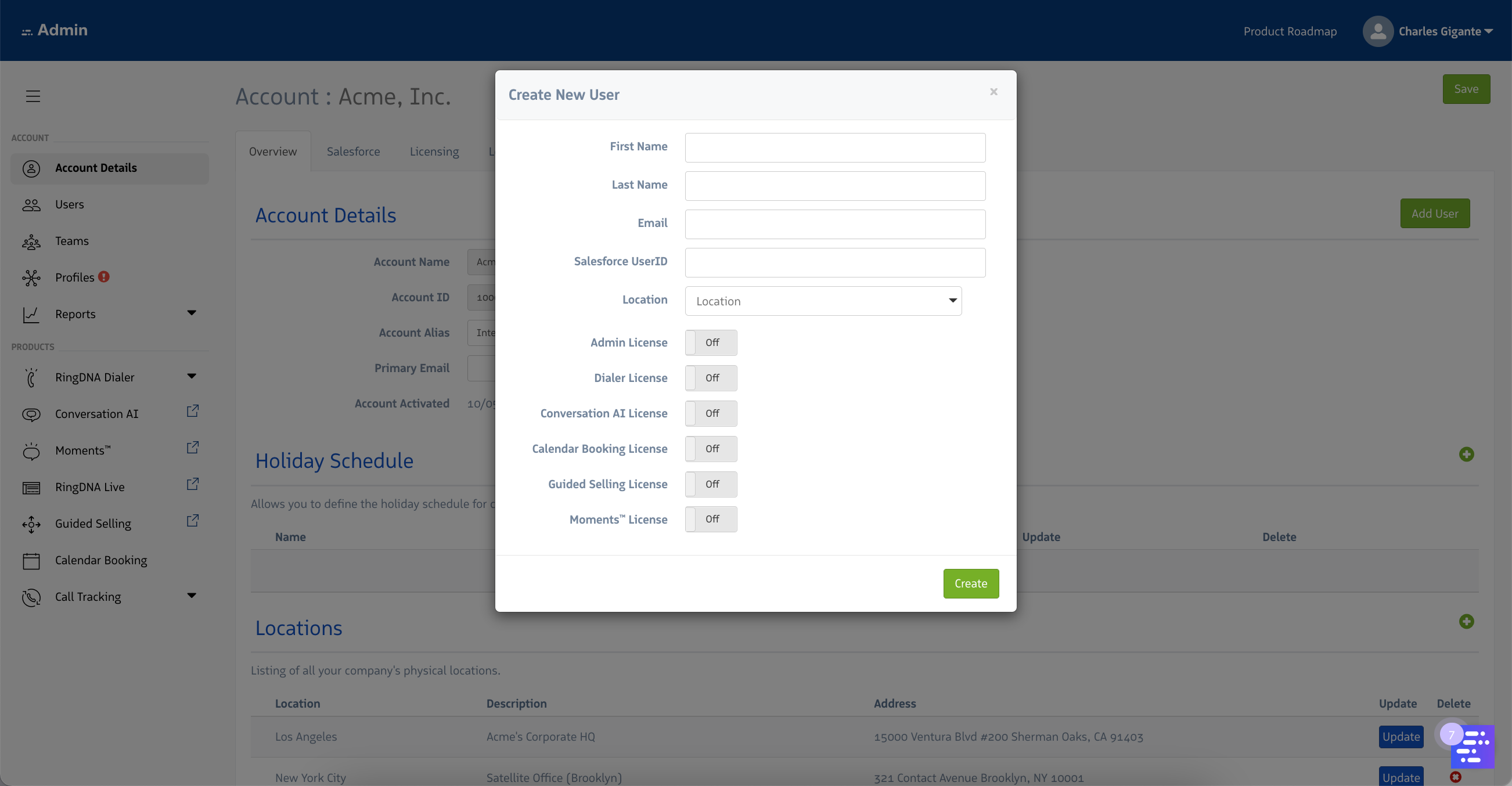 Salesforce
The Salesforce tab is where account-level Salesforce settings are found.
On the Settings sub-tab, Admins can:
view their Organization ID
Enable or disable the "Create Lead for every Inbound Call To a Call Tracking Number" setting
Enable or disable the "Create Smart Number Campaigns" setting
Configure who the Salesforce Connect User is
Select the recipient(s) for "Invalid Salesforce Connect User" emails
RingDNA Dialer field permissions are managed on the remaining sub-tabs. For details on this, view the article: How to Use Custom Fields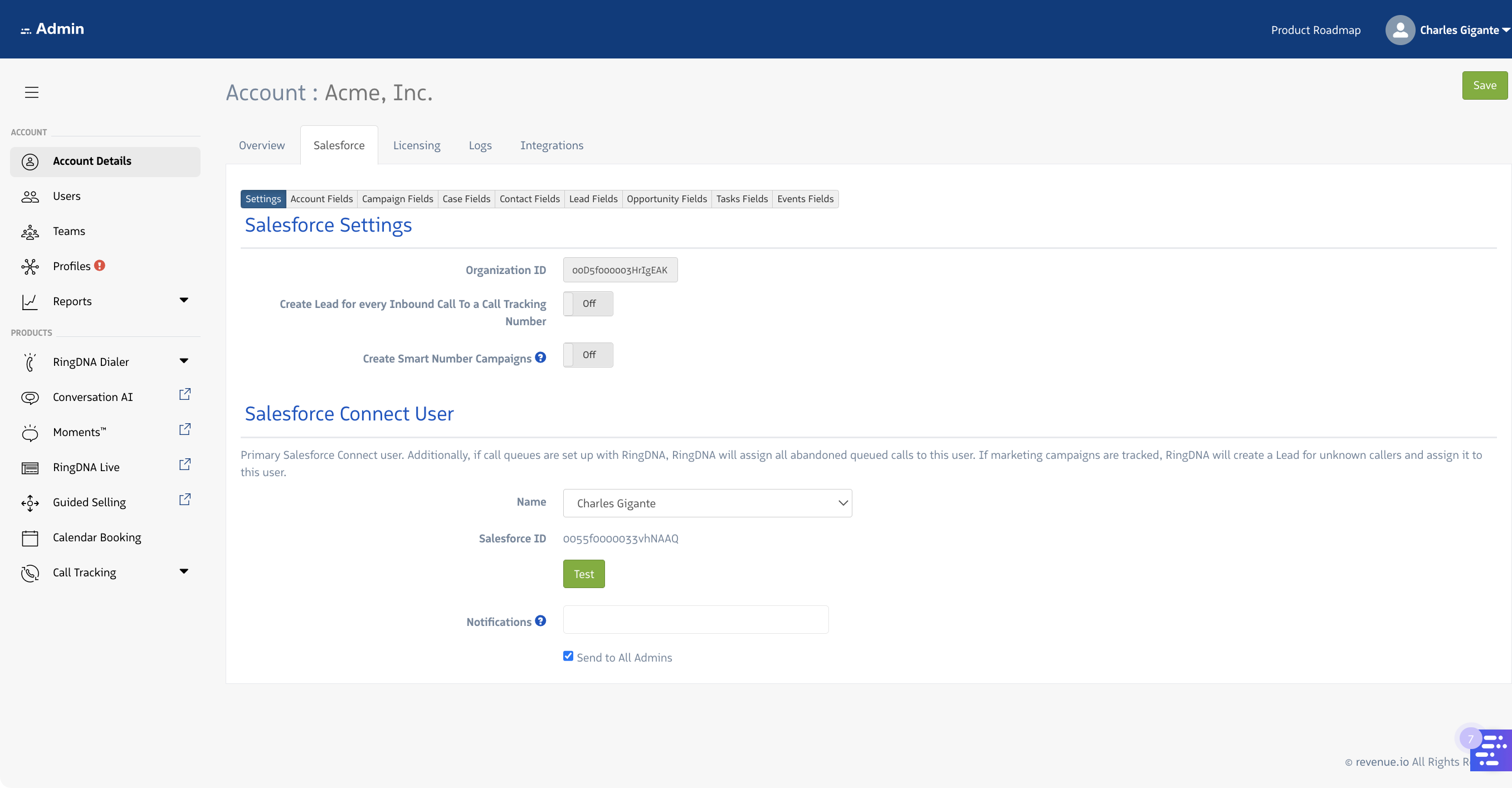 Licensing
The Licensing tab is where product licenses can be managed and requested.
Related articles: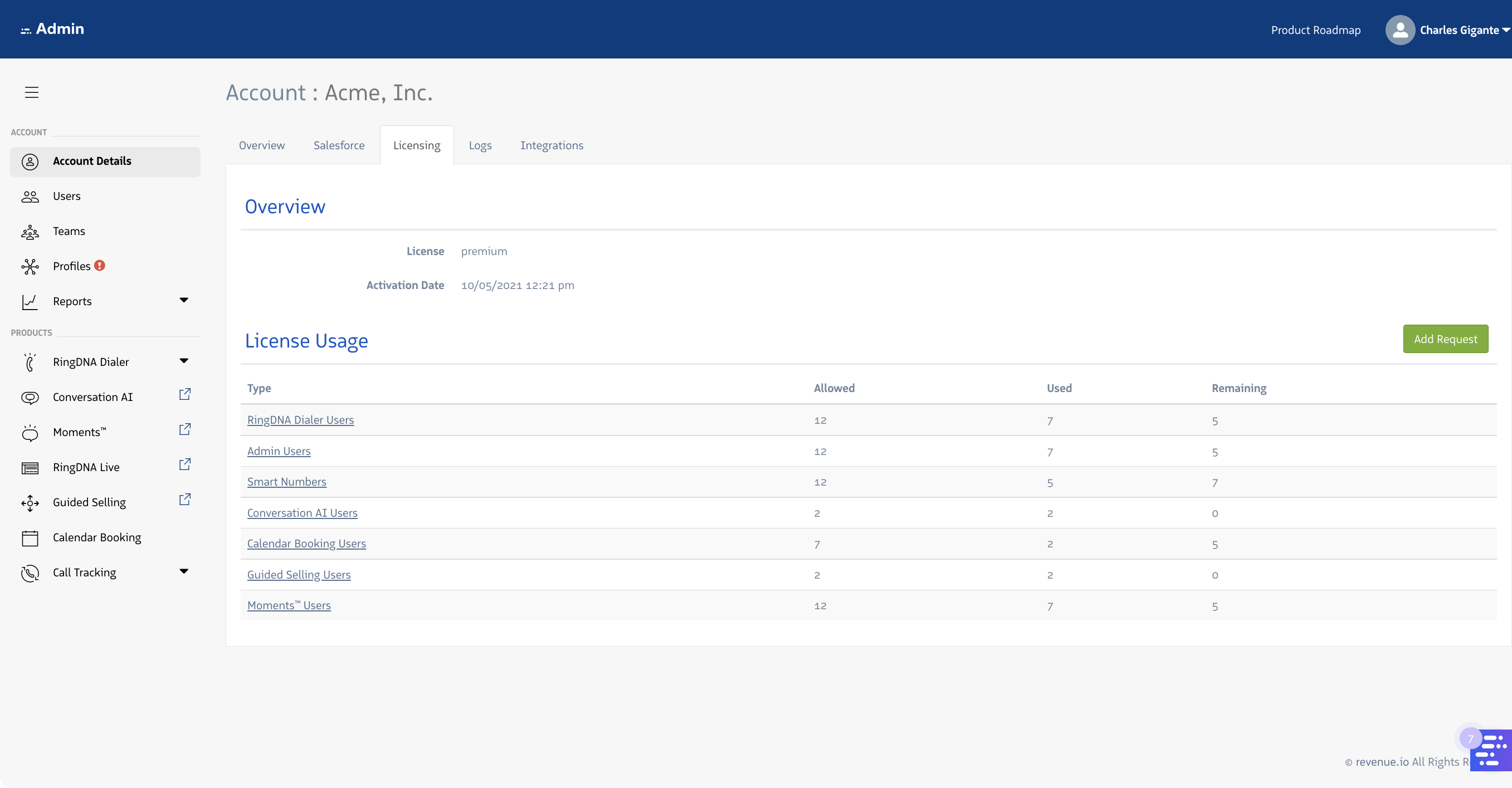 Logs
The Logs tab is where account logs can be viewed.
Related articles: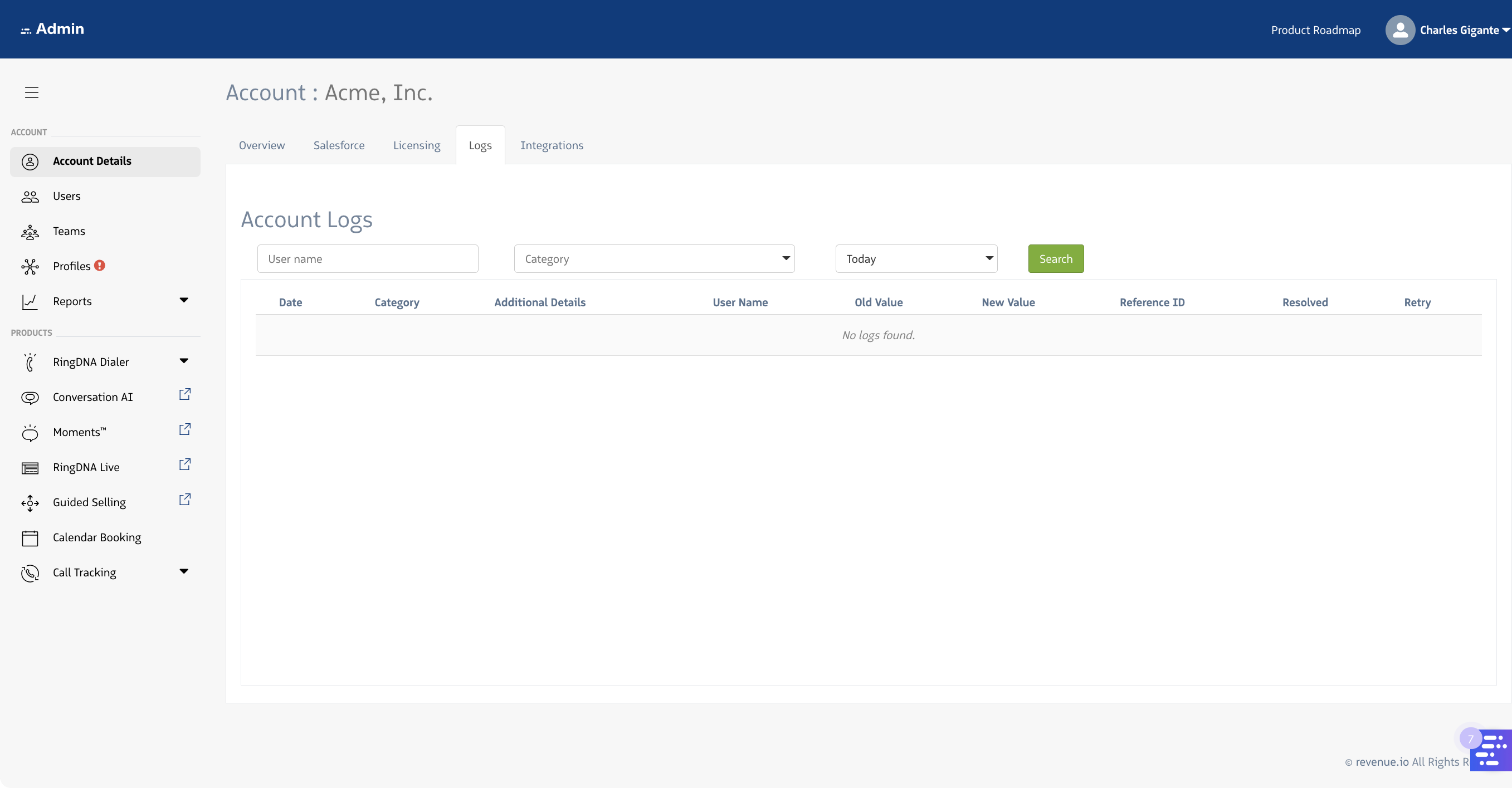 Integrations
The Integrations tab is where 3rd party integrations are managed at the account-level.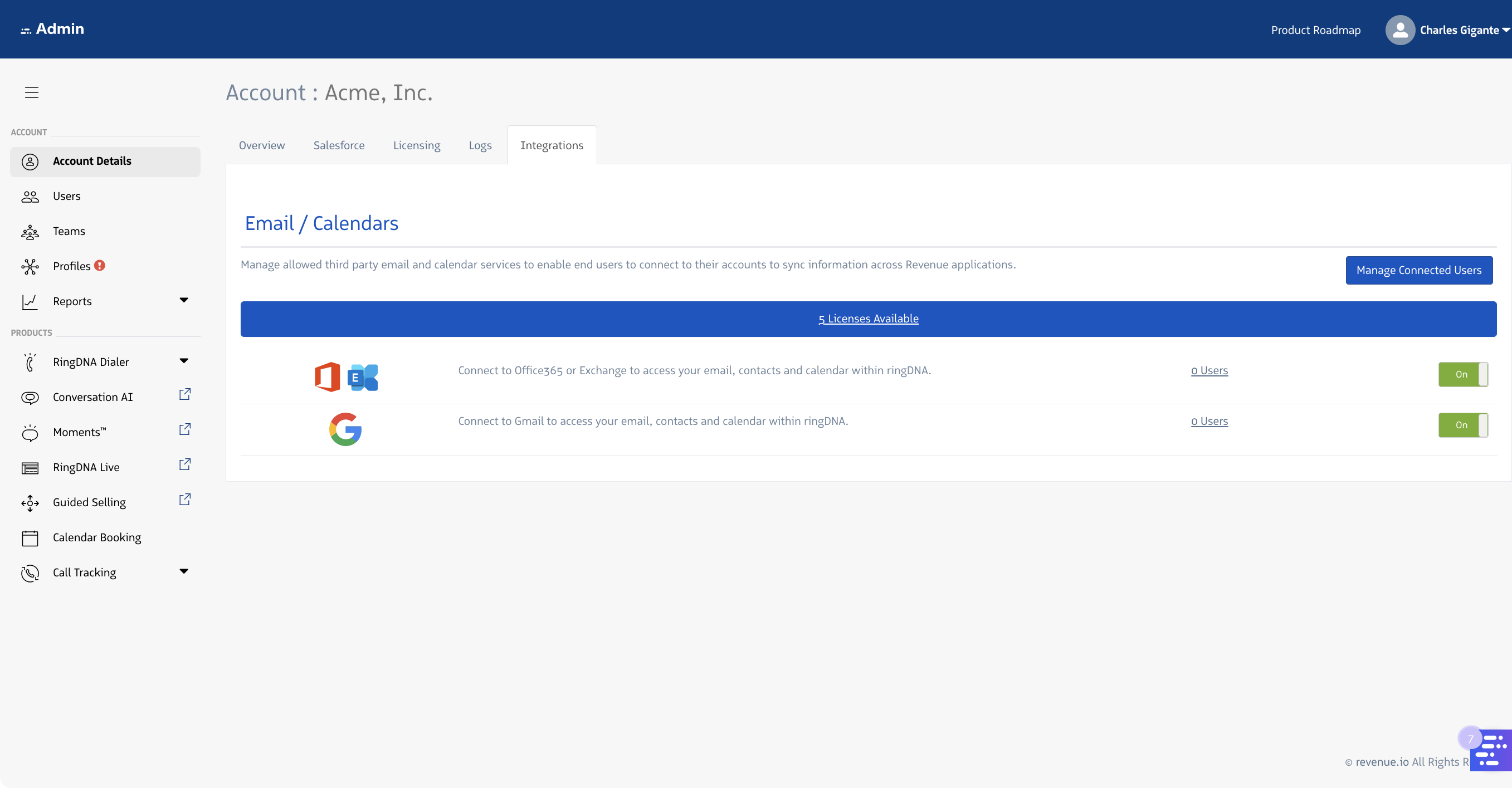 Click the "Manage Connected Users" button to view all users in your account who have connected to either Gmail or Microsoft (Exchange/Office365):
Enable or disable access to an Email/Calendar provider by turning the toggles on or off.
If the Gmail provider toggle is "ON" (for example), then users in your account will be able to connect their Gmail accounts on their User Settings pages.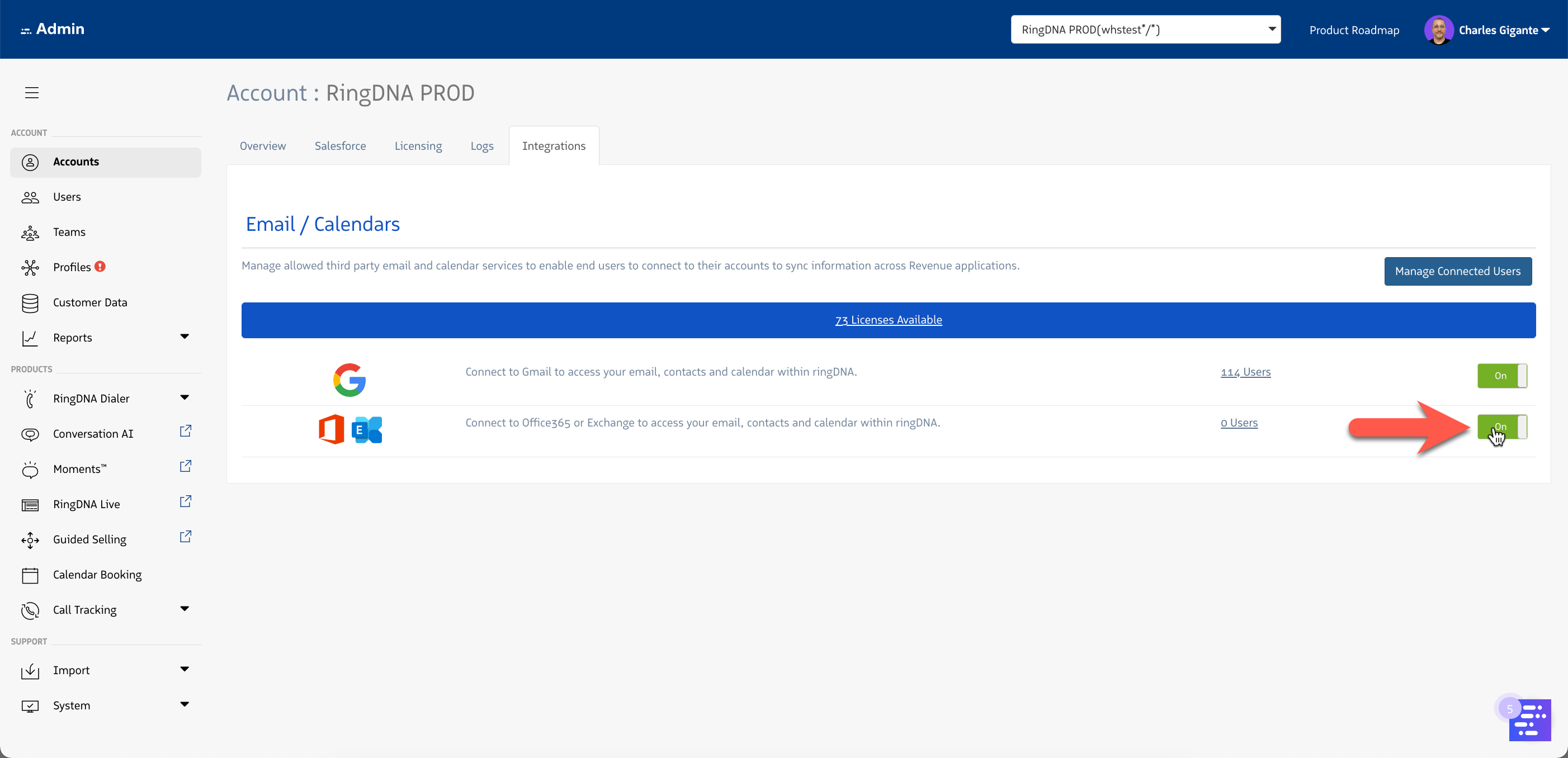 The "# Licenses Available" link indicates the number of remaining Calendar Booking licenses available to be assigned to users. In this example, there are 73 unused Calendar Booking licenses: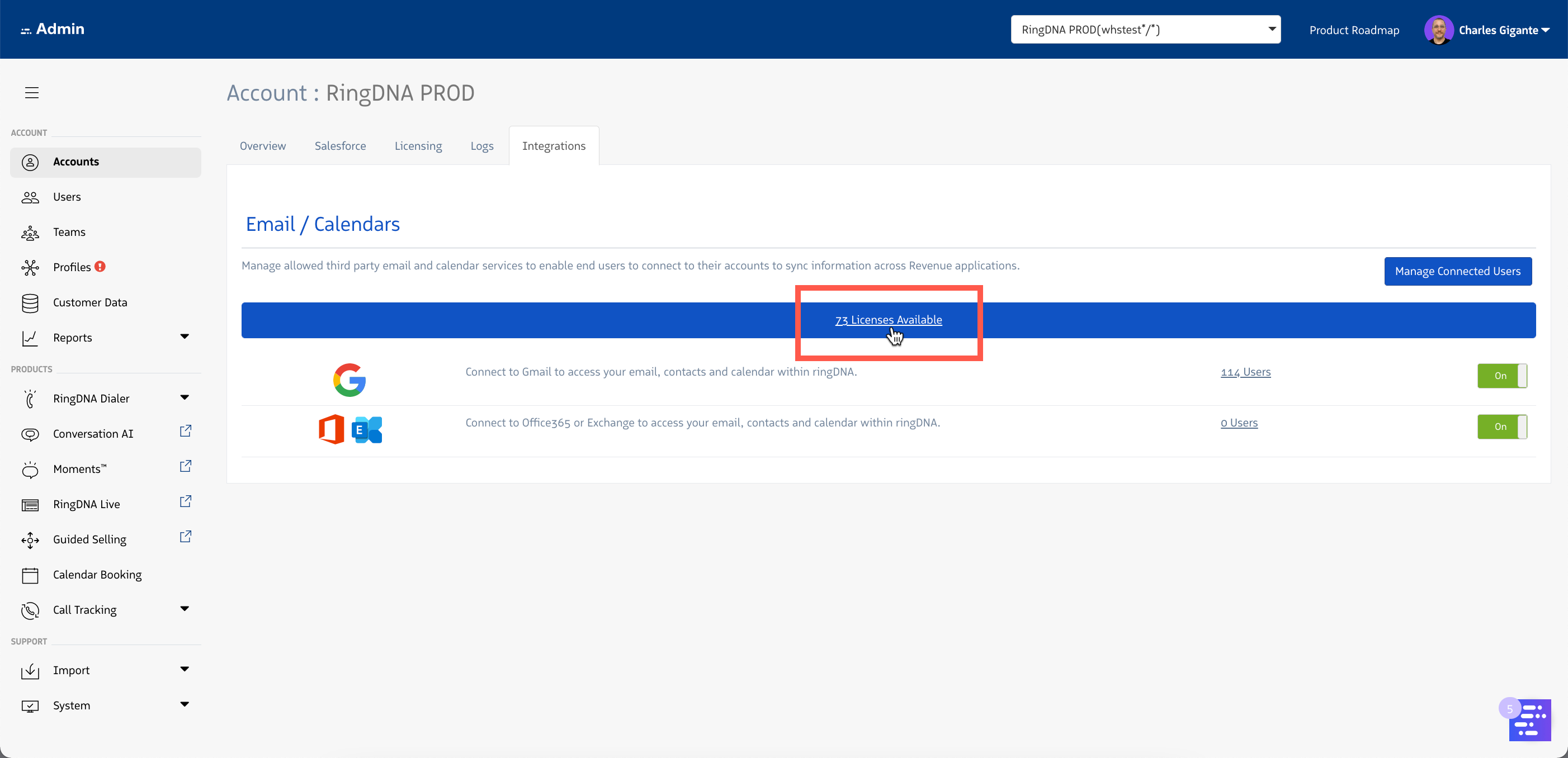 Related Integrations articles: