Licensing Overview
Revenue.io provides its customers with a robust configurable set of products to ensure that users of our platform have the right combination of tools to make sure they can succeed in their role. To view, request and manage license allocations in your account, navigate to the "Licensing" page in the Admin Console:
Step 1: Click on Account Details in the left hand navigation
Step 2: Click on the Licensing tab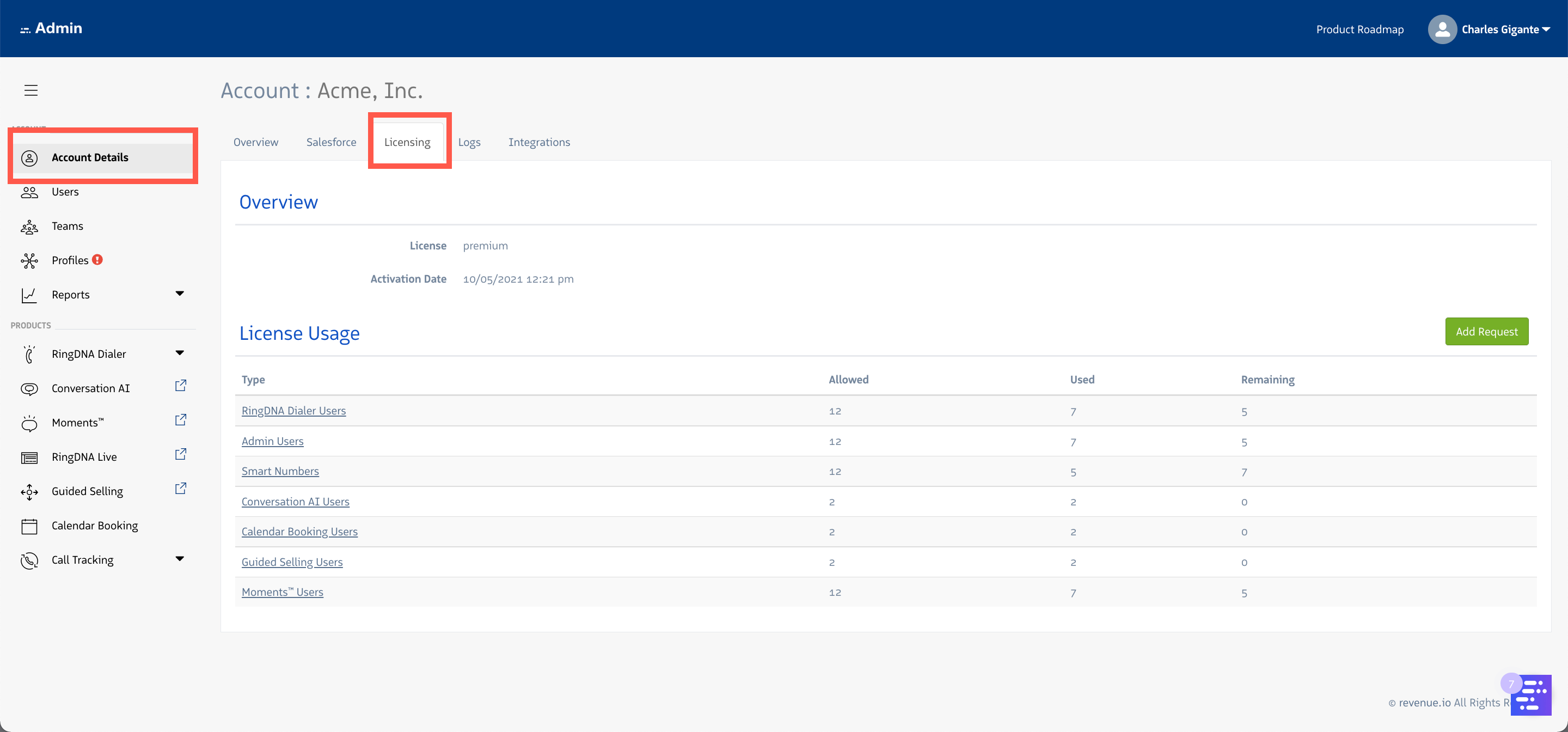 Understanding the Licensing page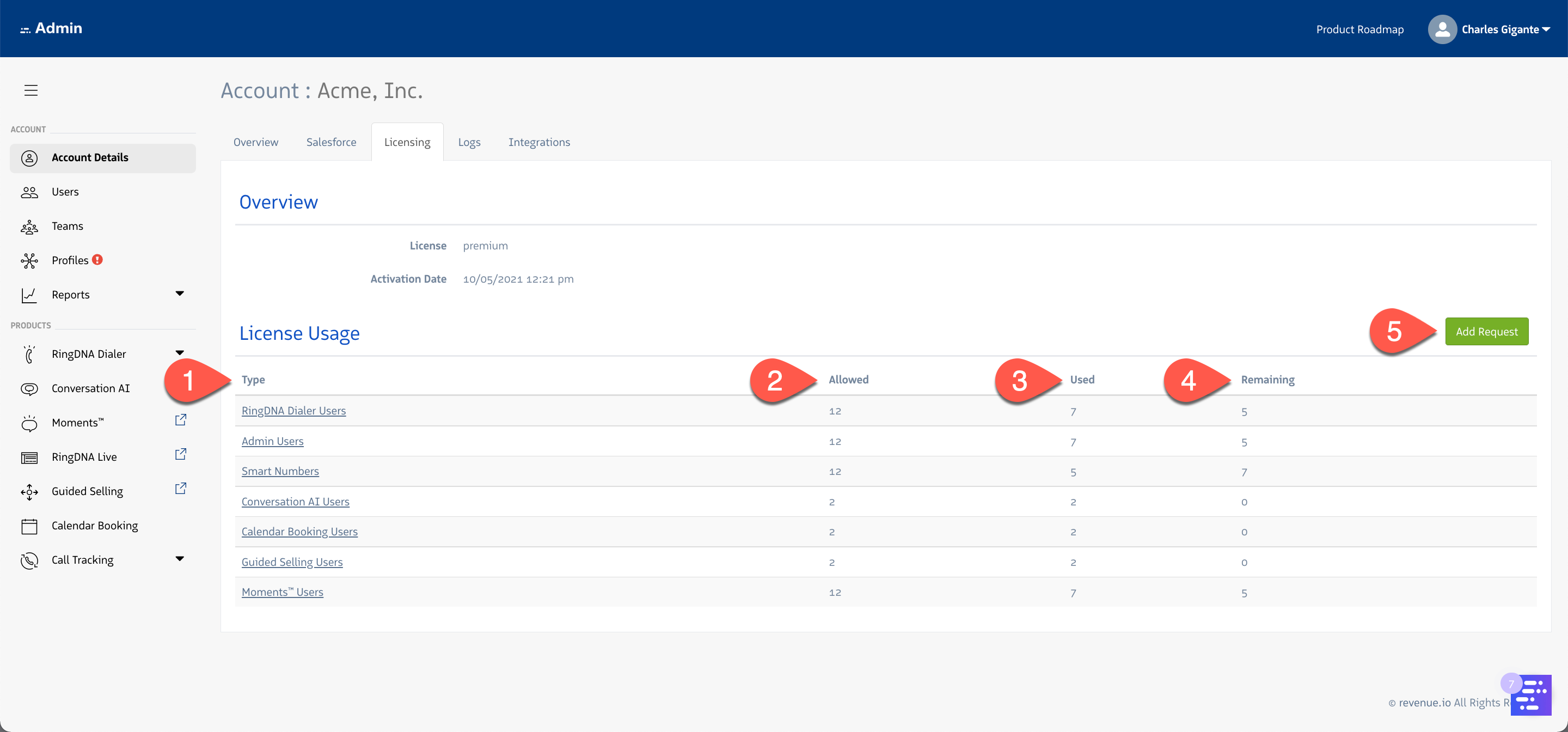 Type - The Type column lists each of Revenue's licenses products. Each of the product names are clickable. On click, you are navigated to a page which lists all of the Users in your account who have this licensed enabled.
Allowed - The number value represents the total number of Licenses for a product that are allowed to be used in your account.
Used - The number value represents the total number of Licenses for a product that are currently used in your account.
Remaining - The number value represents the total number of unused licenses for a product in your account. (Calculated as the "Allowed" licenses minus the "Used" licenses.)
"Add Request" button - To request licenses, click the Add Request button. See Requesting Licenses for details.
User Licenses
RingDNA Dialer Users
Access to the RingDNA Dialer and the full suite of inbound and outbound dialing capabilities. This includes access to personal number and queue call histories, SMS Messaging, Inbound call queues, Contact management including customized page layouts and activity lists, team management for supervisors to listen in to live calls, calendar management, task management, portable salesforce lists, and one to many phone numbers per user.
Admin Users
The ability for a user to manage the Revenue.io account including account details, licensing, salesforce settings, integrations, users, teams, profiles, customer data, and RingDNA premium settings and configurations.

Conversation AI Users
Access to the Conversation AI platform that allows managers and users the ability to playback and review recorded conversations along with automatically extracting transcripts, questions, and defined important keywords from conversations.
Learn More about Conversation AI
Calendar Booking Users
Allows users to personalize availability calendars to share with prospects and customers to save time when coordinating meetings.
Learn more about Calendar Booking
Guided Selling Users
Learn More about Guided Selling
Moments™ Users
Account Licenses
Smart Numbers
A Smart Number is any phone number in Revenue.io which can be associated or reassigned to sales reps, campaigns, call flows, and other categorizations.
Learn more about Smart Numbers
Local Presence
The ability to designate a local presence number for outbound calls to mirror the area code of the caller and increase connection rates.