So users have access to the most relevant context on each Lead, Contact, or related record before they make or receive a call, Revenue.io supports the ability to display custom Salesforce fields in RingDNA. Management of these fields within RingDNA takes place in the Salesforce tab of the Admin Console.
Revenue supports all field types except:
External Lookup Relationship
Geolocation
Hierarchical Relationship
Indirect Lookup Relationship
Lookup Relationship
Master-Detail Relationship
Text (Encrypted)
Text Area (Long - 255 character limit)
Text Area (Rich)
Right now, you can add an additional thirty custom fields to your reps' RingDNAs. The fields will be viewable via an expandable window which can be adjusted at any point whether reps are on a live call or not. Please follow the below steps to add custom fields from the Admin Console:
Step 1: Log into the Admin Console at app.ringdna.net.

Step 2: From the Account section, navigate to the Salesforce tab and notice the Contact Fields and Lead Fields subsections on the page.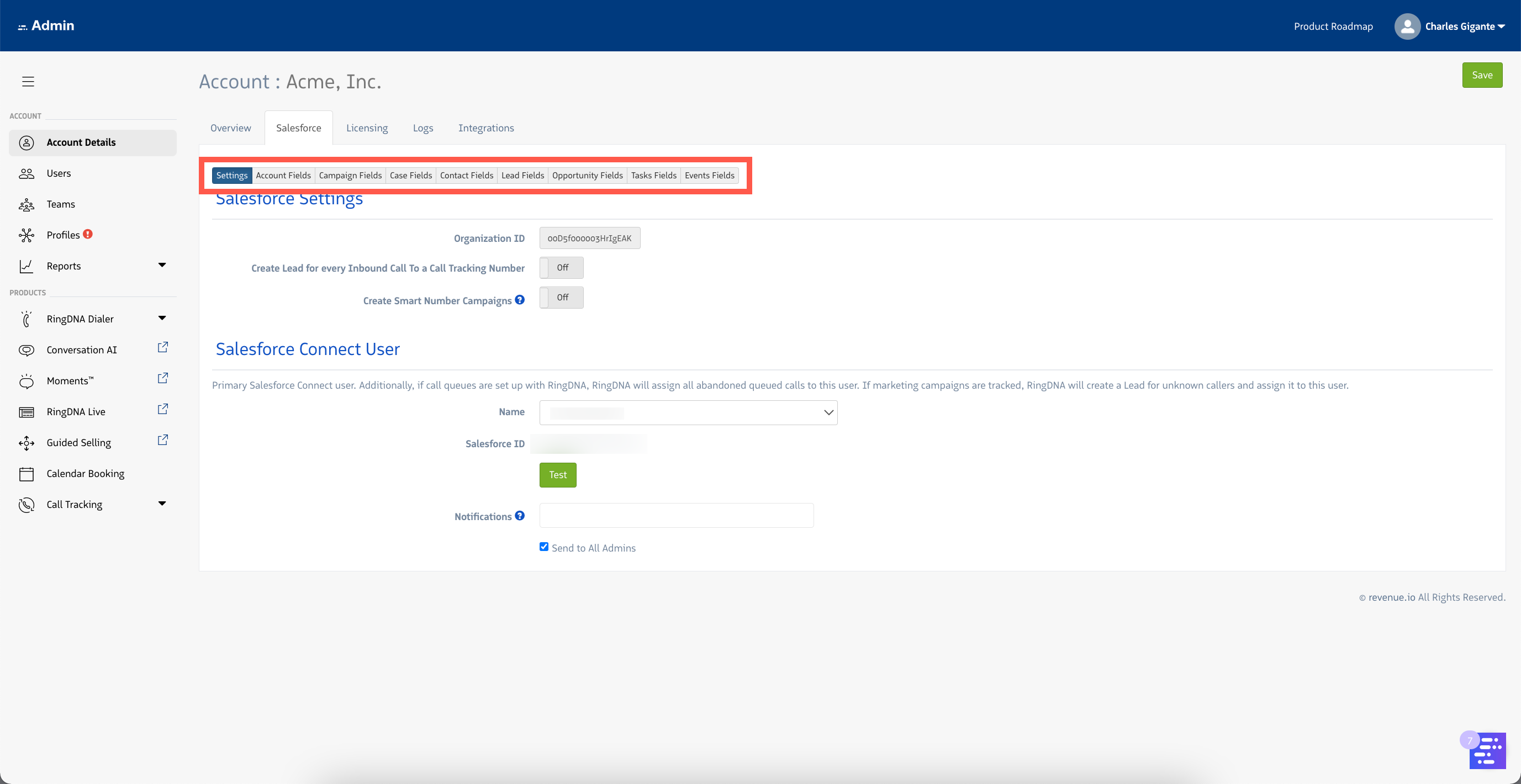 Step 3: Clicking into either section will take you to a breakdown of what fields are currently being utilized in your account's Dialer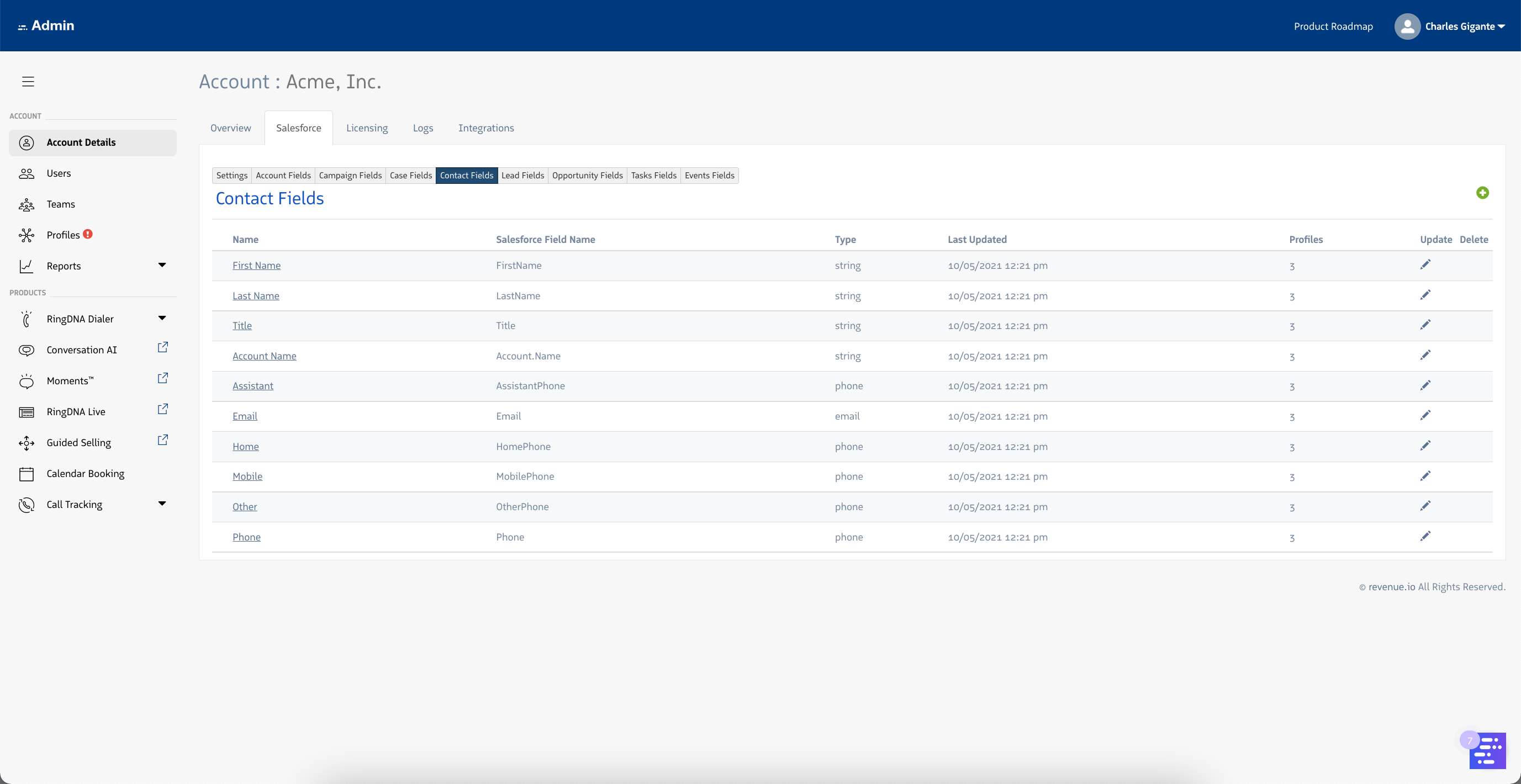 Step 4: To add additional custom fields to the dialer, simply click the green plus sign in the Additional Lead Fields header


Step 5:The custom fields will be selectable via the drop-down menu format -- simply search for and find which fields you wish to display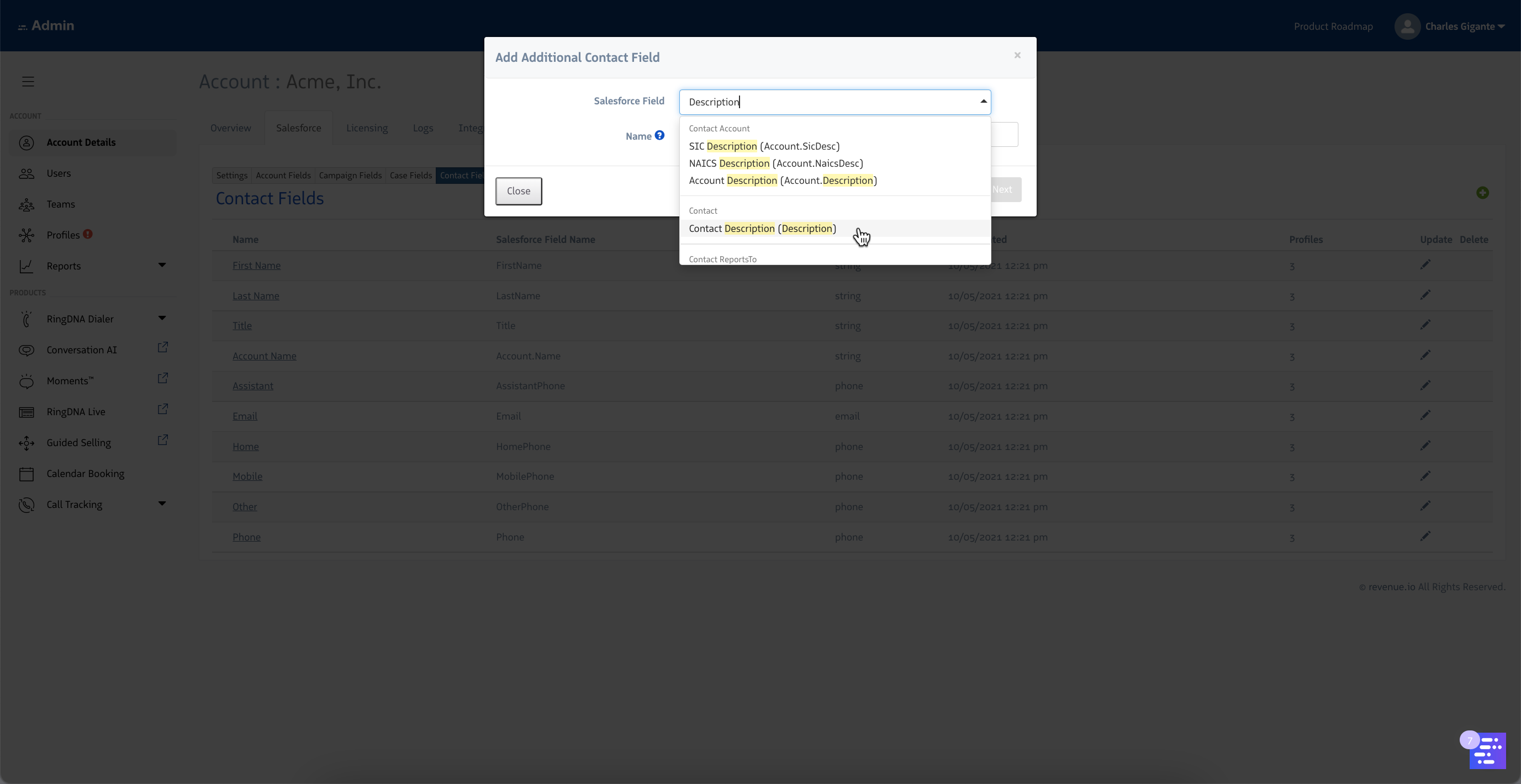 Note: After thirty fields have been chosen, the add button will become greyed-out, indicating you have reached the maximum number of fields selected.