Enabling SMS
To enable SMS in your account:
1.) Browse to the Admin Console, select RingDNA in the left hand navigation and click on RingDNA Settings: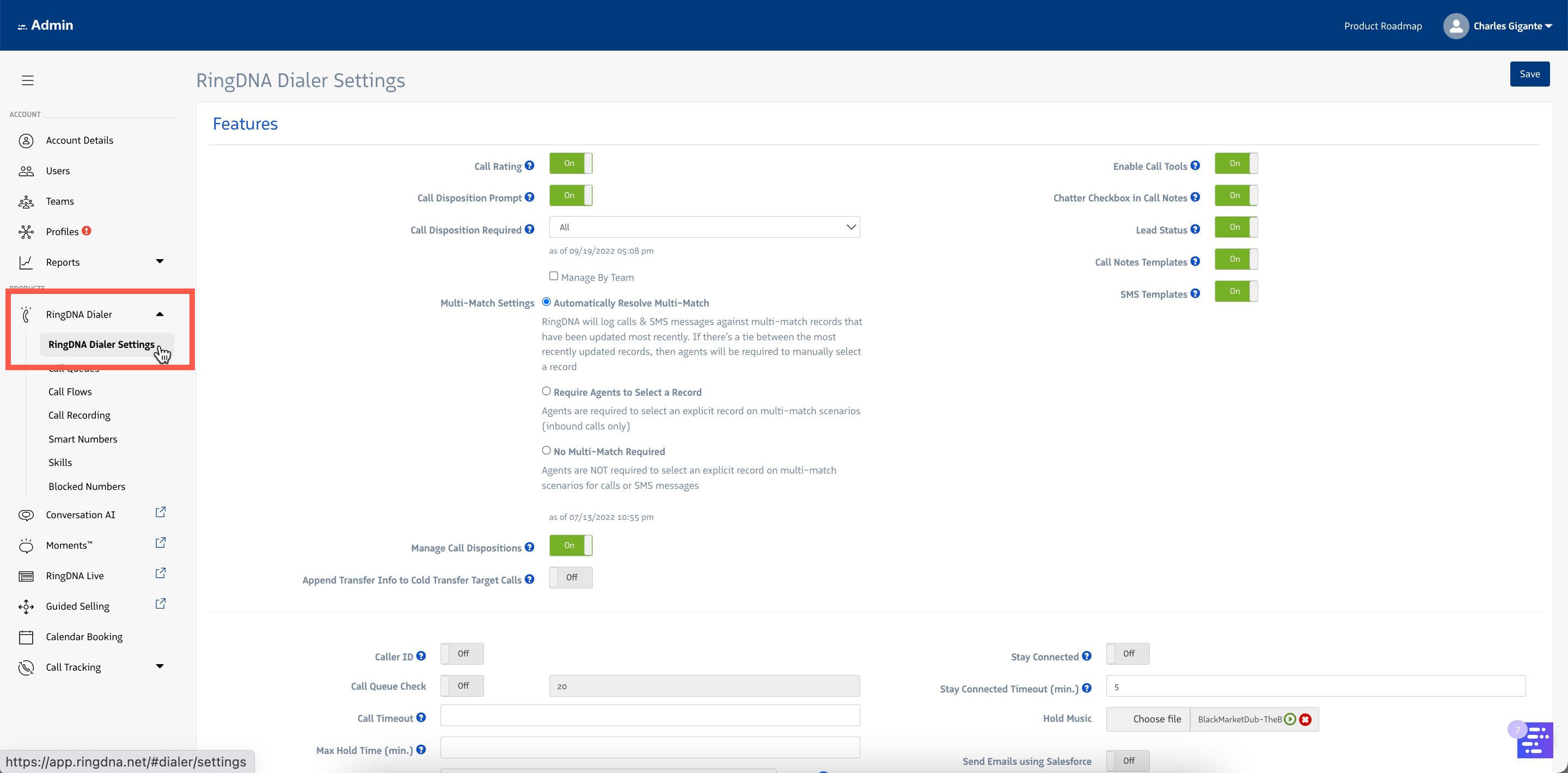 2.) Browse to the "SMS Messaging" section, locate the "SMS" toggle and click it ON: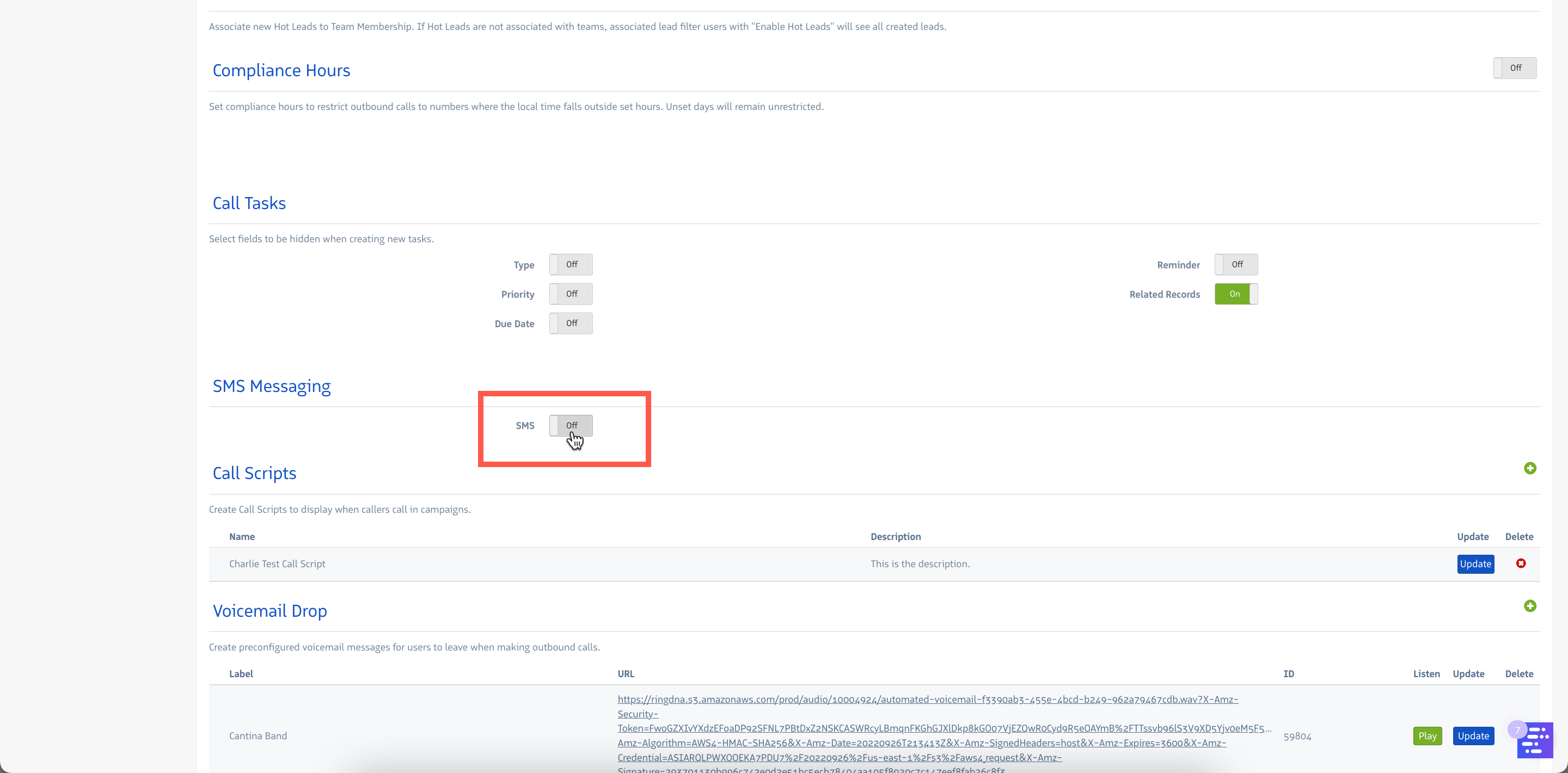 Note: If the SMS Messaging section is not visible in the RingDNA Settings, then reach out to Revenue.io's Support team to request activation of SMS in your account.
3.) Accept the SMS Agreement to proceed with enabling SMS for Dialer users in your account: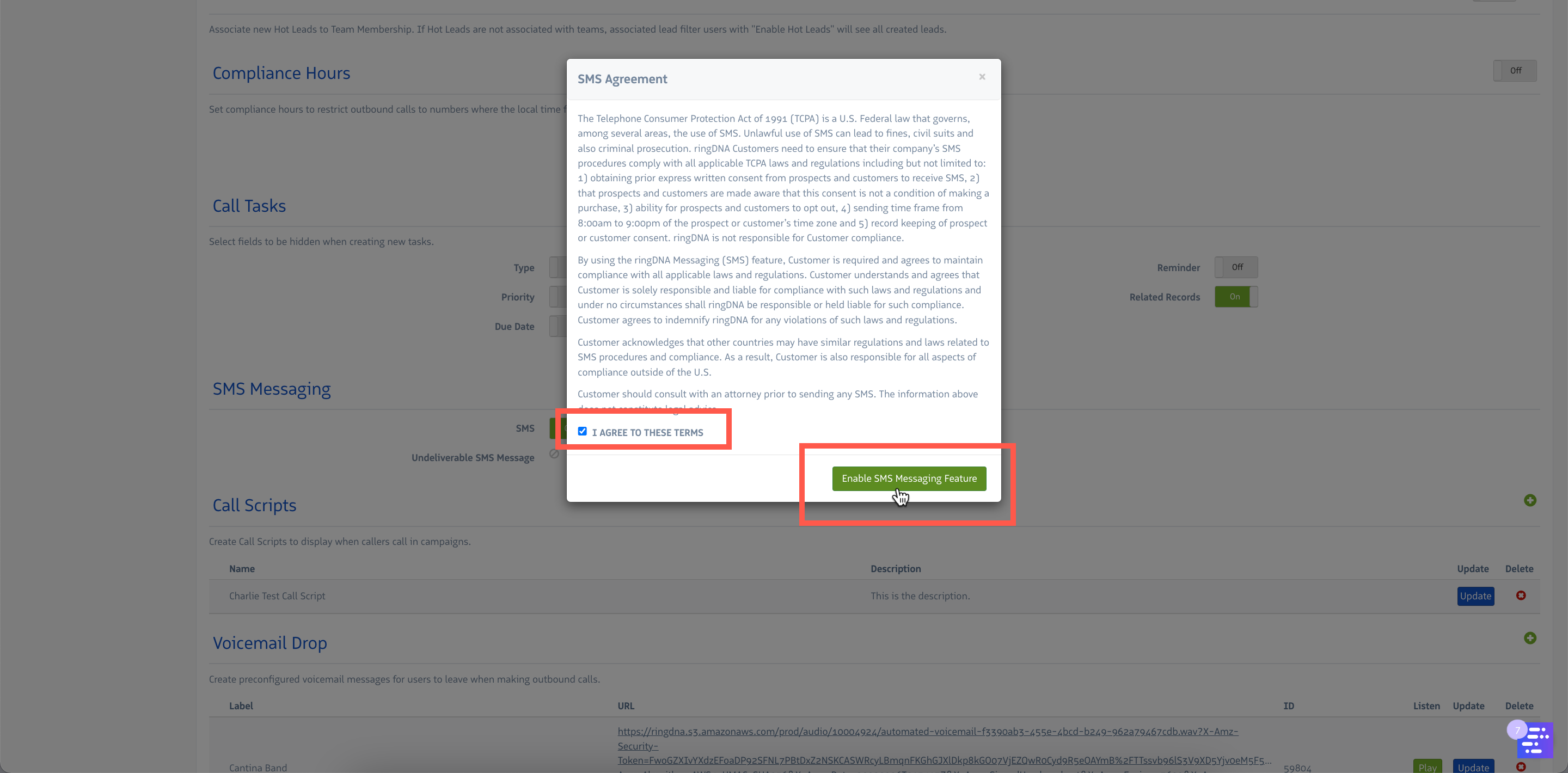 4.) After clicking the Enable SMS Messaging Feature, the modal will close and you'll see a text field (highlighted below) listing the results of smart number provisioning in your account. No action is required here.
5.) Click Save at the top of the page.
SMS Templates
Revenue.io Administrators can configure SMS Templates for teams to use.
To create new SMS templates, follow the below steps:
1.) Log into the Admin Console
2.) In the left hand navigation, under Products, click RingDNA and select the RingDNA Settings link: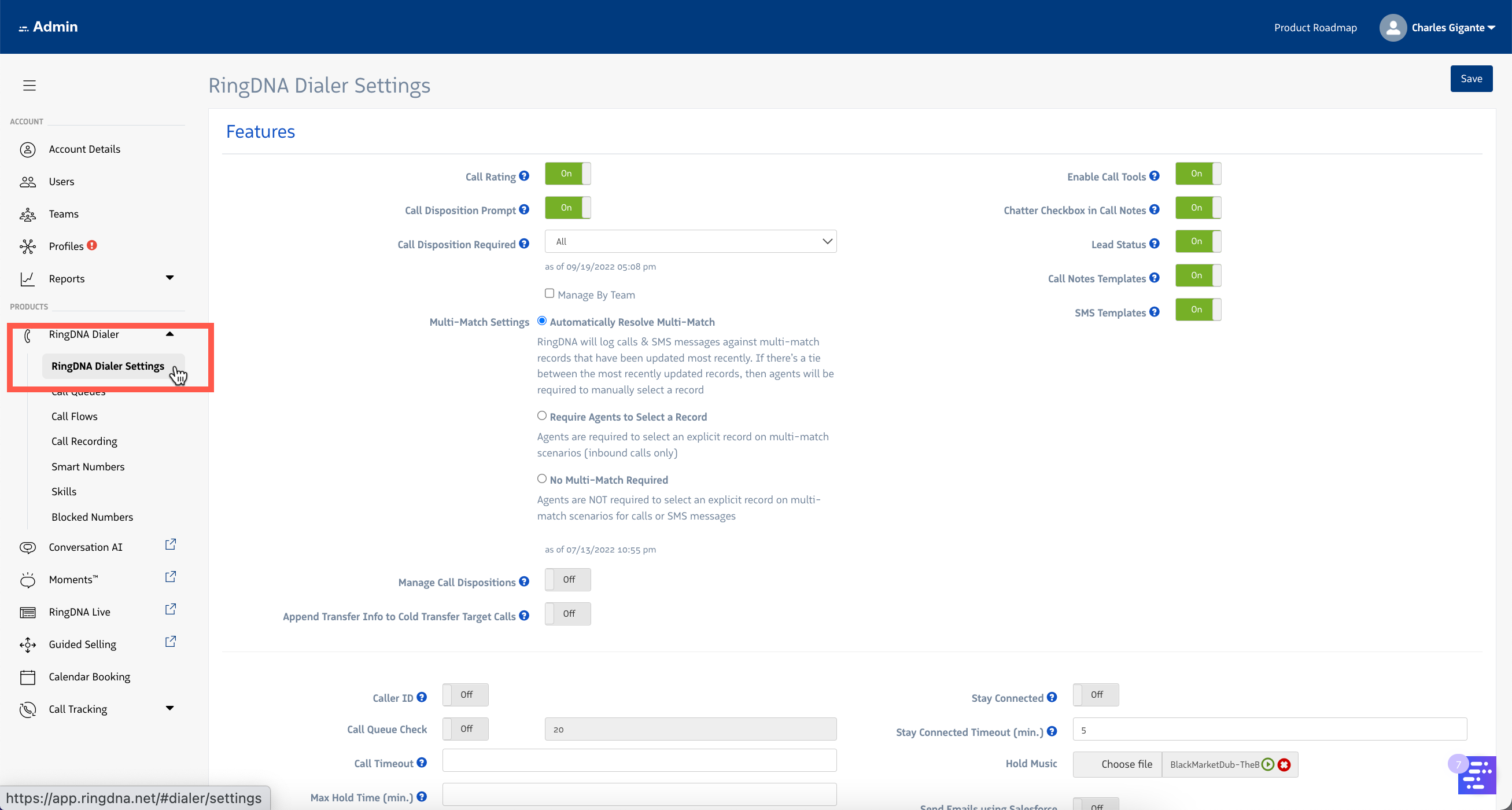 3.) Ensure the SMS Messaging toggle is turned on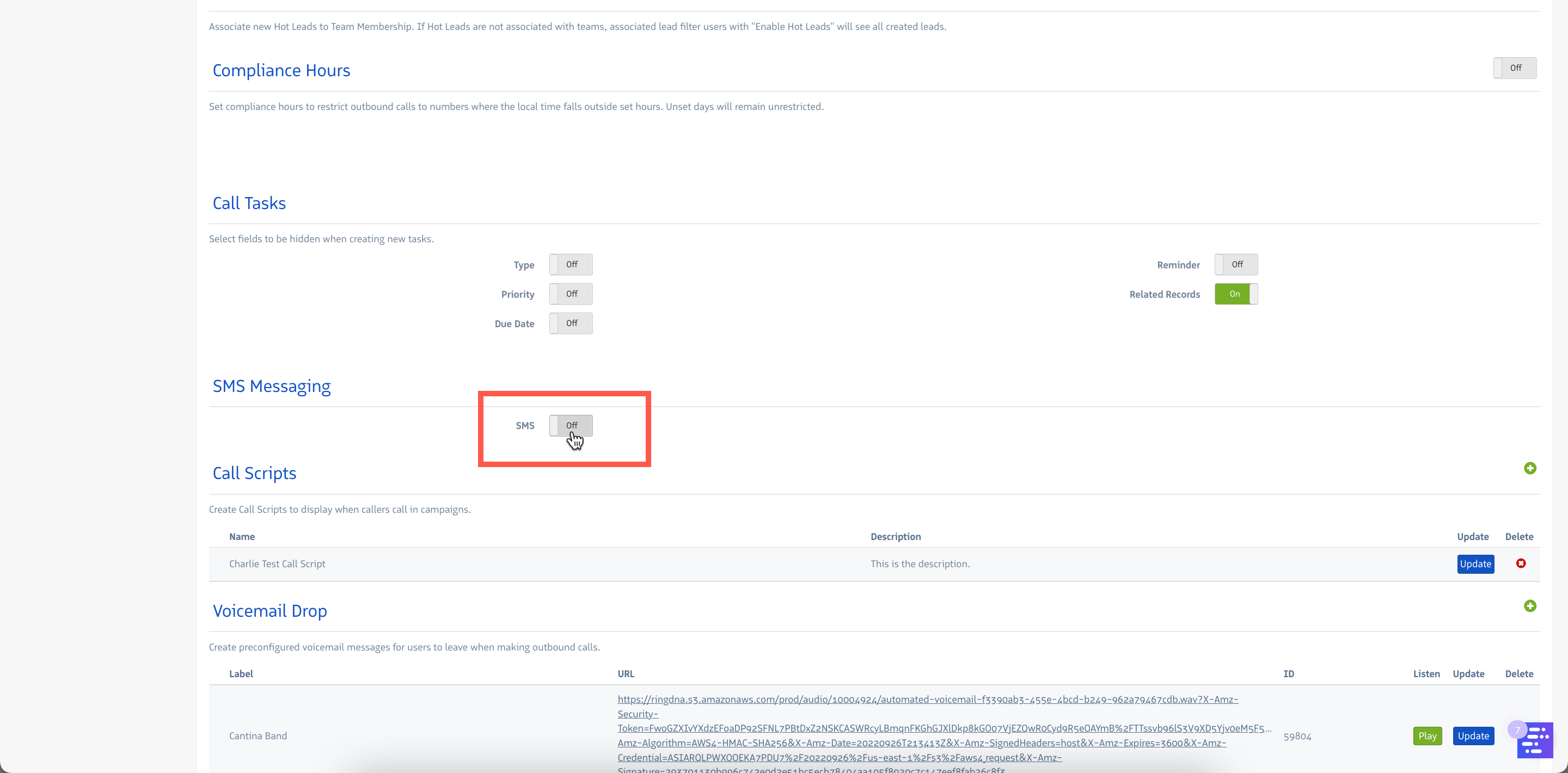 4.) Toggle the SMS Templates toggle on. Then click the Save button at the top right of the screen.
3.) Scroll down to the Call Notification section: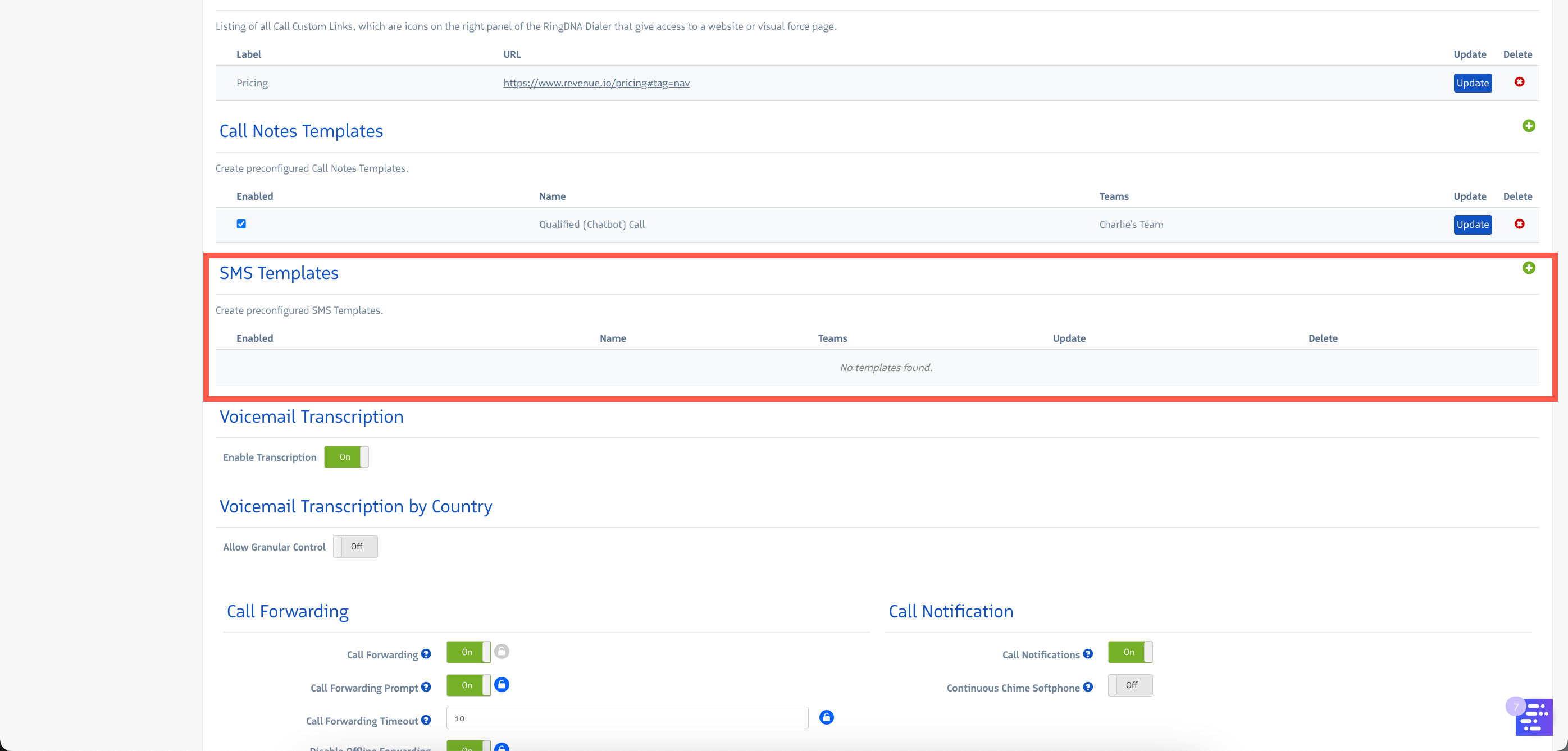 4.) Click the green + icon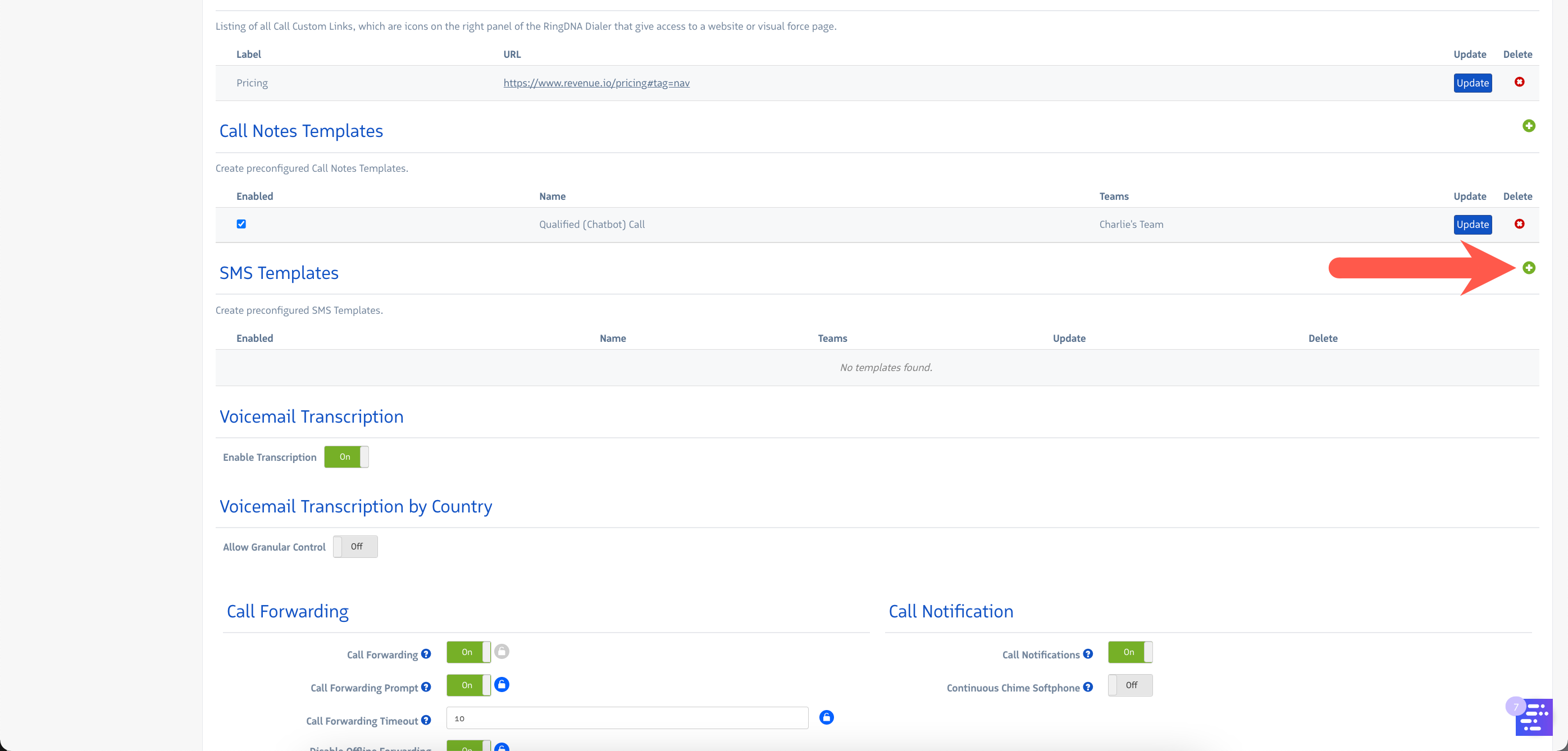 5.) On the SMS Template modal window:
Enter a Name
Enter the Template text
Limit the visibility of the SMS template to a particular team by selecting a team for the Teams field


6.) Click Save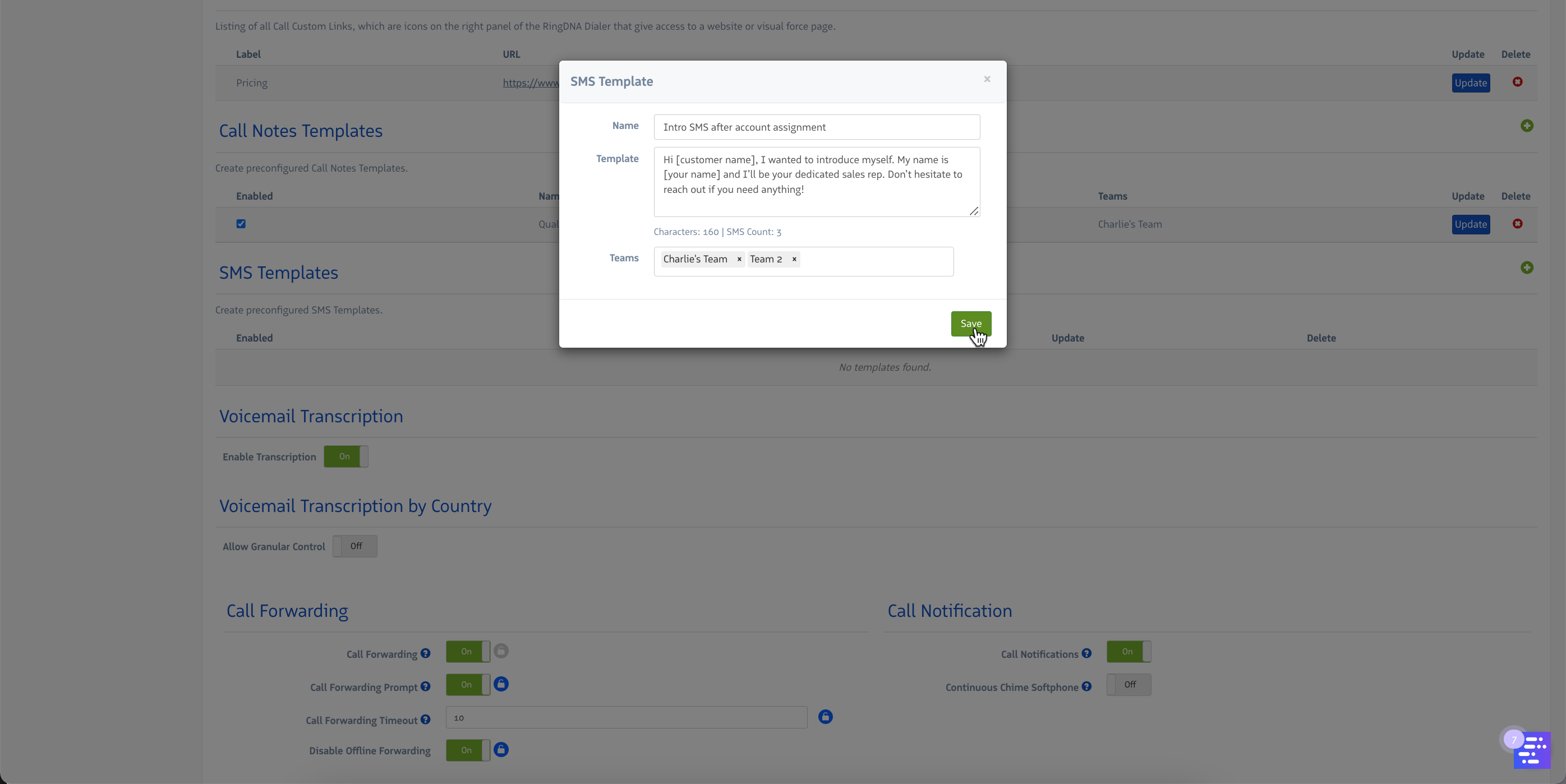 Once the SMS Template is created in the Admin Console, Agents can see a list of the templates they have access to by clicking the message icon in the message composer: