Agents can reduce clicks and improve productivity by initiating Salesforce emails within RingDNA. Reps can use existing lighting or classic email templates to standardize their email responses or create a new customized email.

When an email is sent from RingDNA, all email activities are logged back to Salesforce automatically in real-time, giving reps additional context and team leaders an instant paper trail with prospects.

Enable Salesforce Email Integration in RingDNA
Login to Revenue.io's Admin Console and navigate to your User Settings and then click on the RingDNA Settings tab: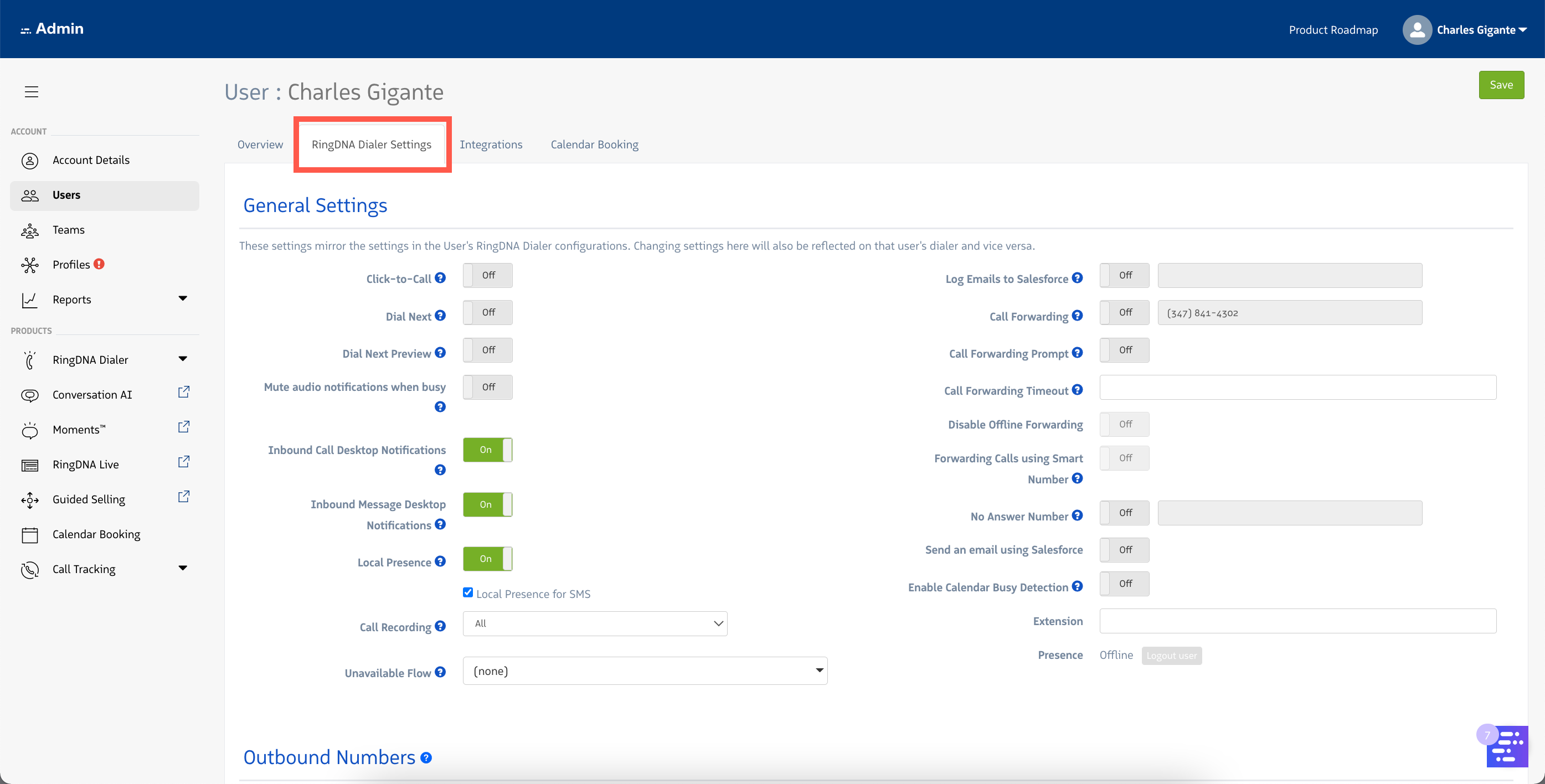 From the RingDNA Tab click the Off button next to Send an email using Salesforce. Once the button is clicked, it will switch to On (meaning the setting is enabled).
Click Save to apply the setting.
Send a Salesforce Email from RingDNA
Click on the envelope icon next to your contact's email address. This will automatically open your Salesforce email or your native inbox if you're using Revenue.io's native email integration. Apply your email's criteria then press Send to send your email.