Recording a Custom Greeting
The RingDNA Dialer enables you to record multiple inbound voicemail greetings. You can then select the greeting that will be played before inbound callers leave you a voicemail message.




Step 1: To create a custom greeting, select Settings and then the Custom Greeting tab.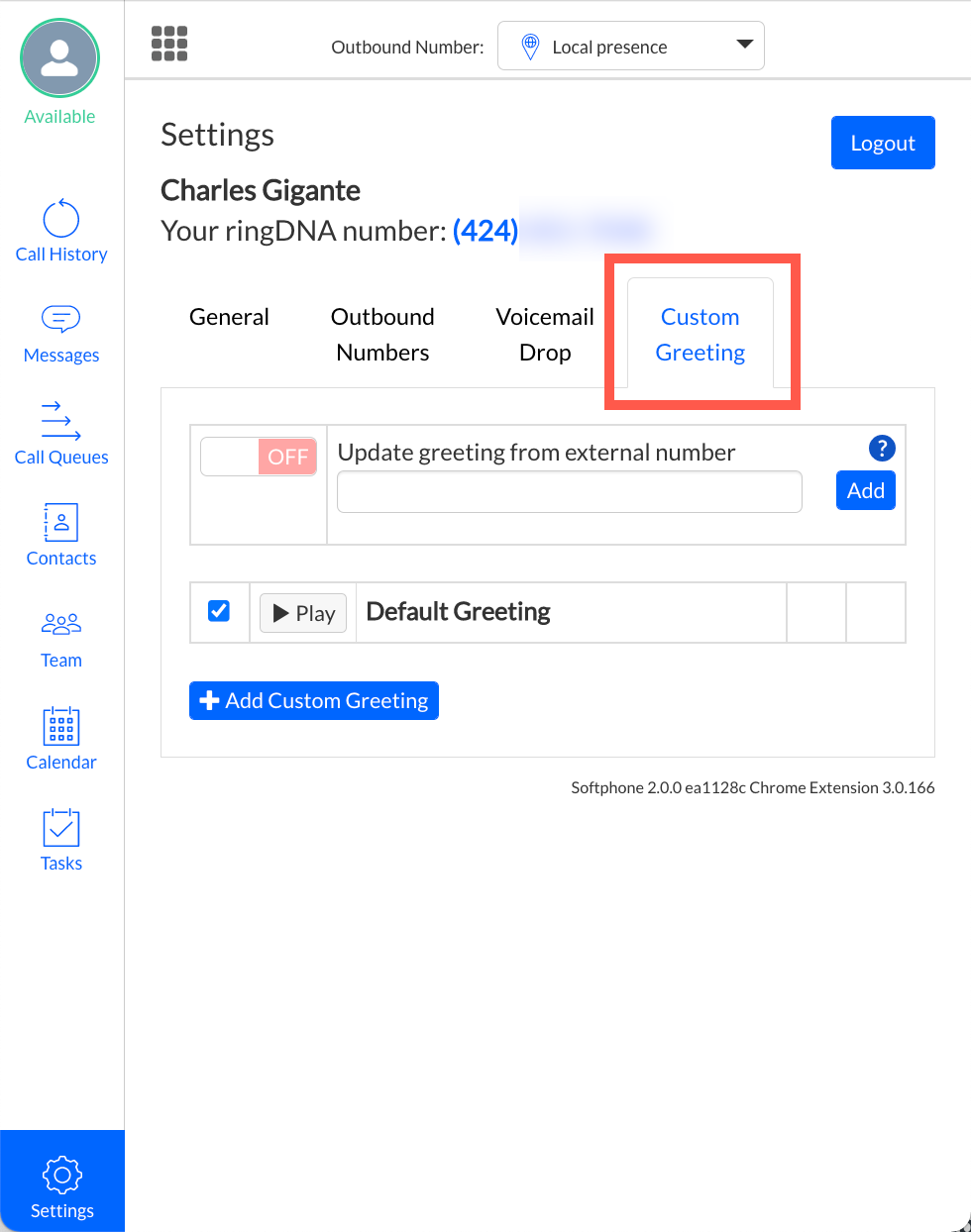 Step 2: Click Add Custom Greeting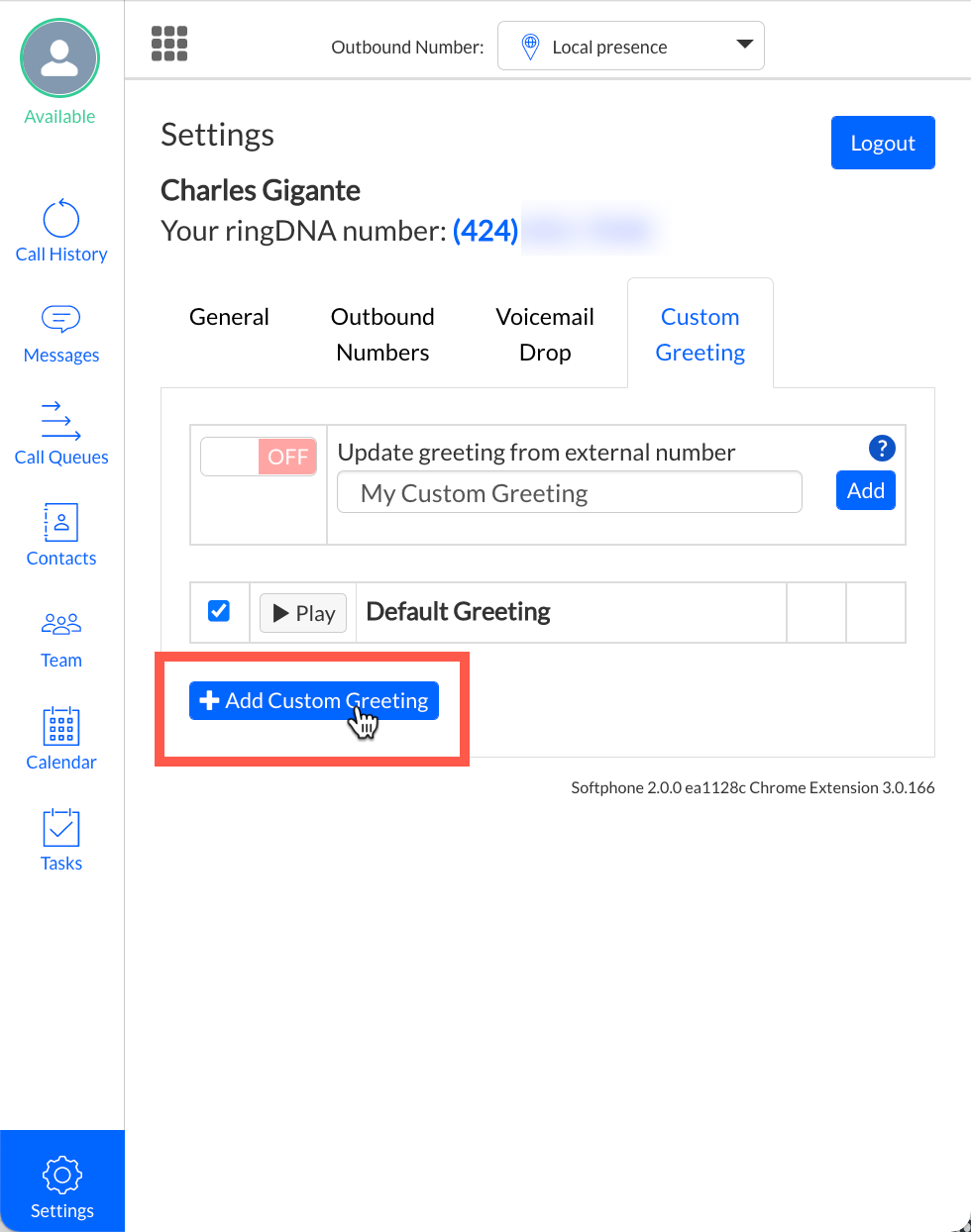 Step 3: Label your new voicemail greeting and then click Record.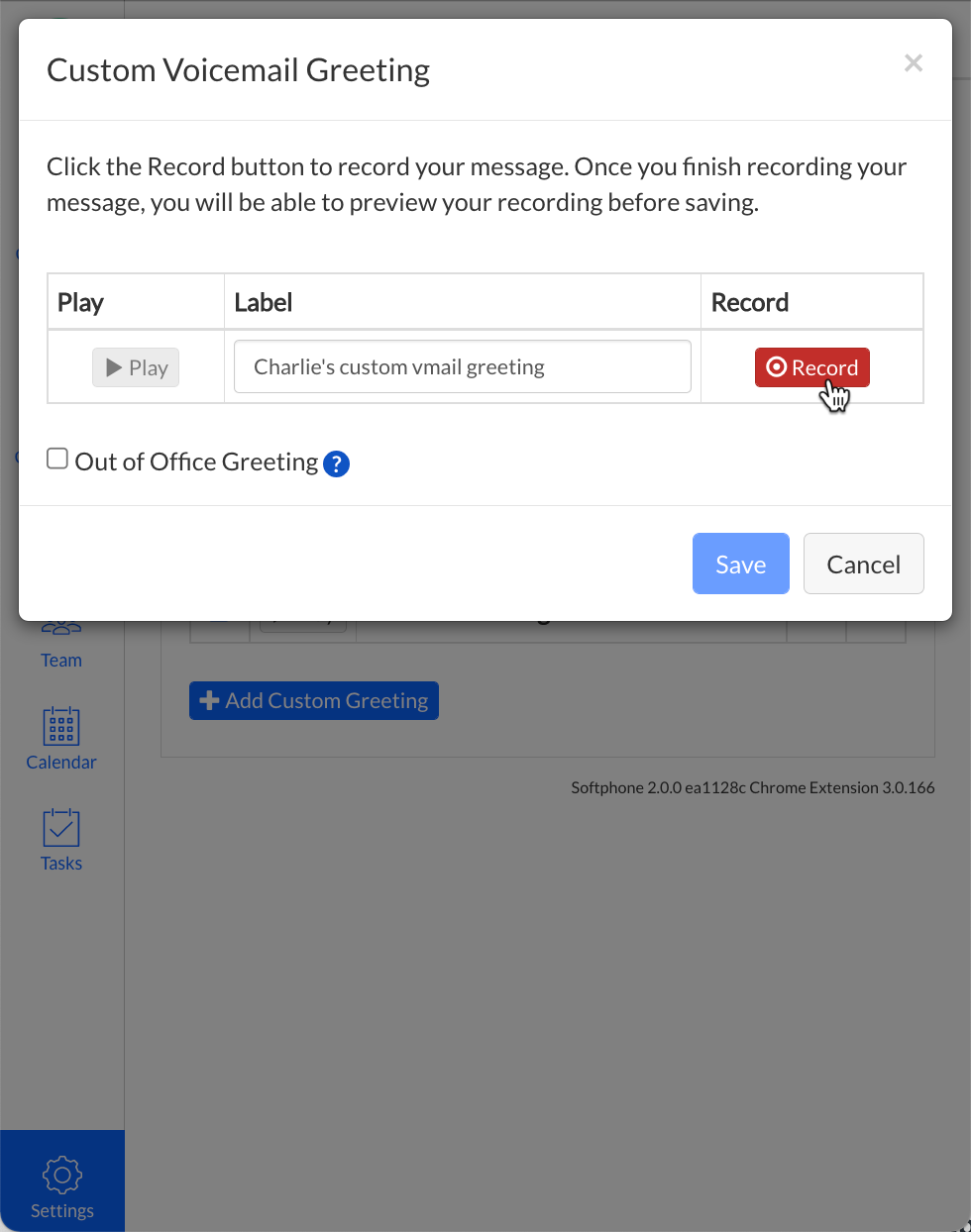 Step 4: Click the Play button to listen to your greeting. When you're happy with the greeting you've recorded, click the Save button.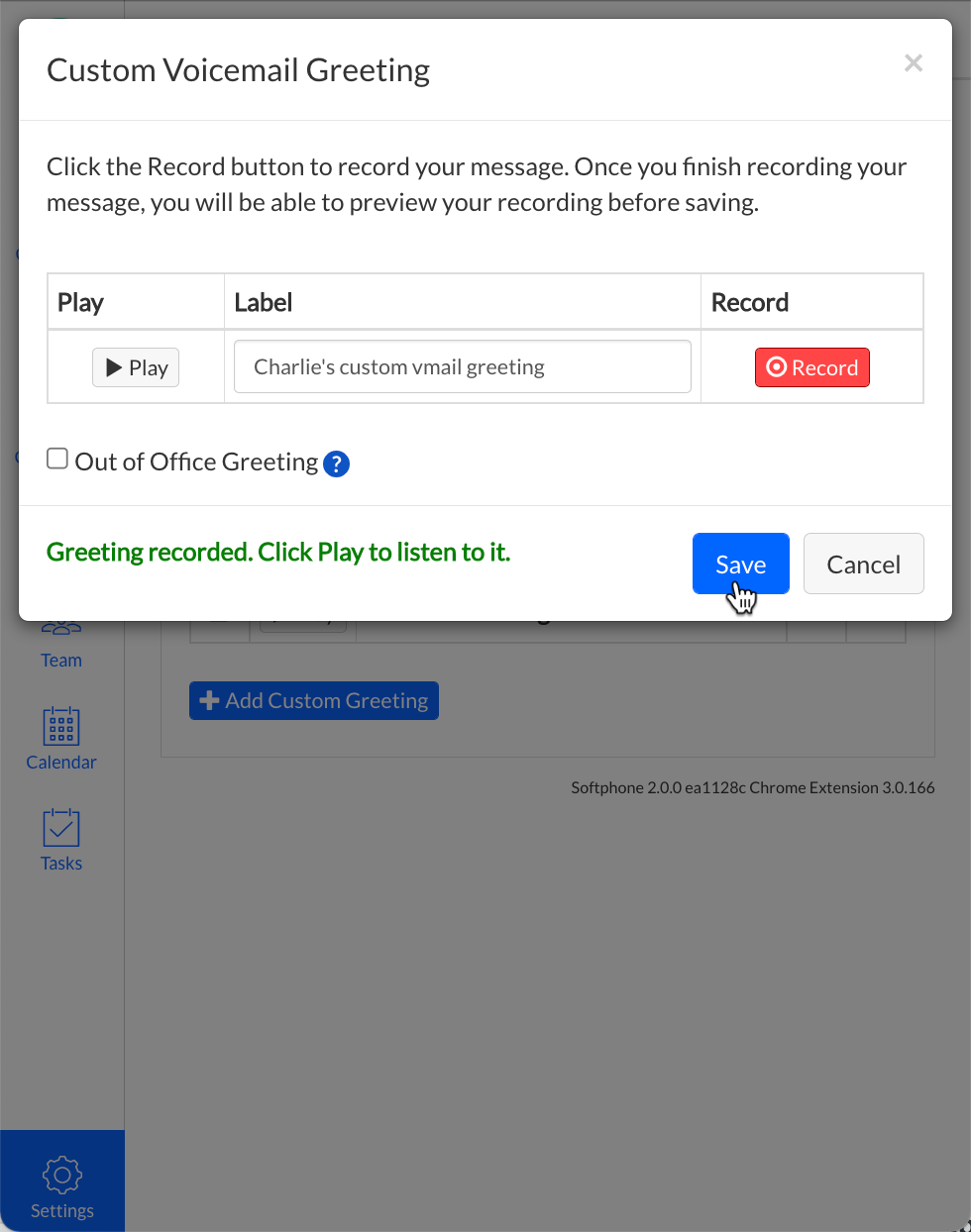 Step 5: Select which greeting you would like people to hear when you're unable to answer a call by clicking the box next to the greeting.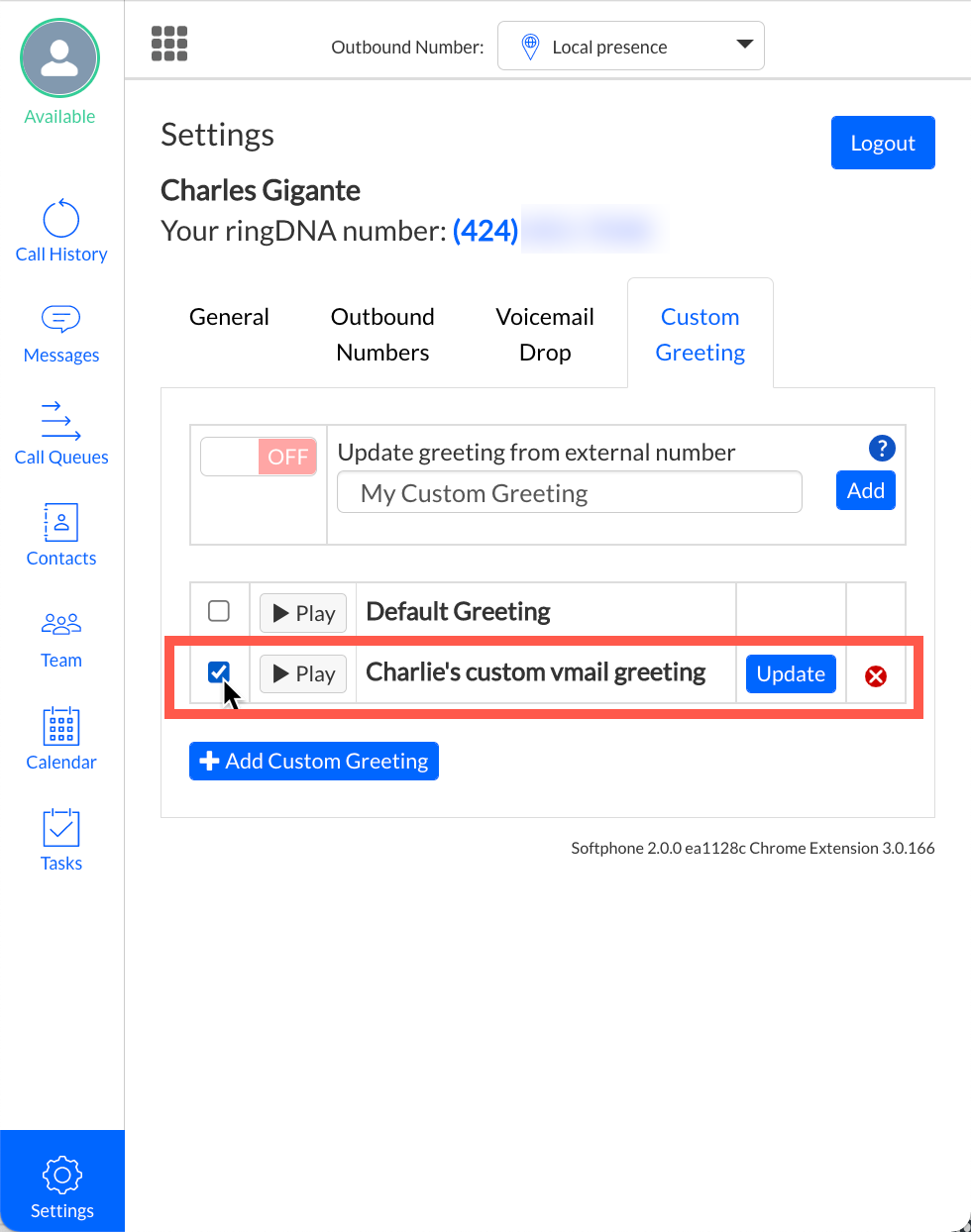 Step 6: You can rerecord a custom greeting at any time by clicking Update and then rerecording your greeting (by following steps 3 and 4).
Step 7: You can also add additional greetings by clicking Add Custom Greeting and then following steps 3 and 4.