This article outlines how to perform a
cold transfer
in the
RingDNA Dialer
.
Unlike a
warm transfer
call, a
cold transfer
call is performed
without
using
RingDNA Dialer
to connect with the transfer's recipient prior to the transfer occurring.

Initiating a Cold Transfer
Step 1 - Select the Transfer Button

While on an active call, select Transfer within the active call tools at the top of the Dialer.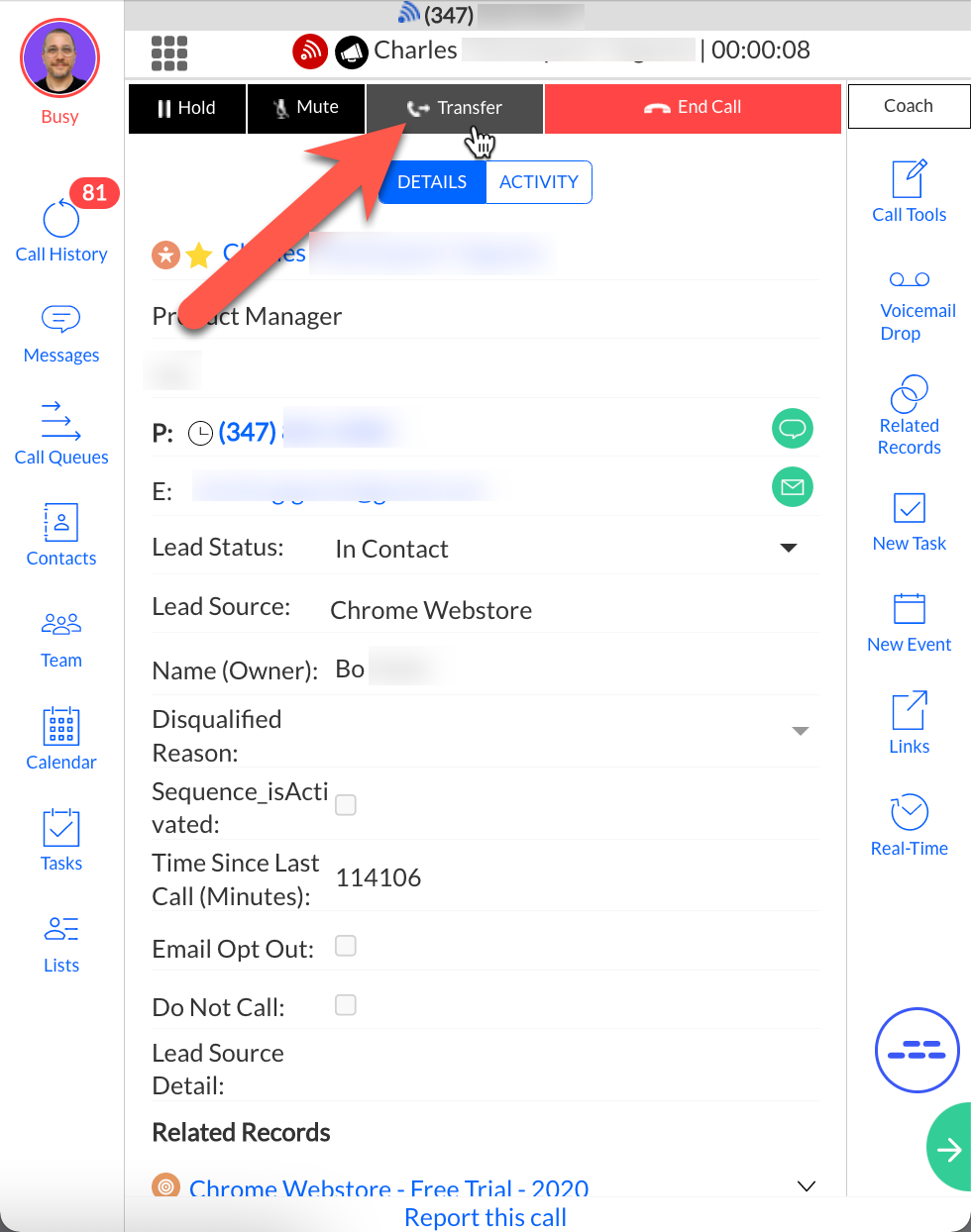 Step 2 - Select Your Intended Transfer Option

Upon selecting Transfer you will be provided a search box to select whom you want to transfer the call to.




After a User, Call Queue, or Favorite has been selected, select the Transfer button to perform the cold transfer. (To avoid performing a Warm Transfer, ensure that the Warm Transfer checkbox is unchecked.)