Symptom
When a user tries to access a call, they are presented with an error indicating they do not have access to the call.


Cause
The user is trying to access a call they do not have permission to view in Conversation AI.

Troubleshooting
An Administrator can view a user's visibility settings by navigating to
Conversation AI User Settings
.
Click the three dots next to the user's settings you want to inspect and click Edit.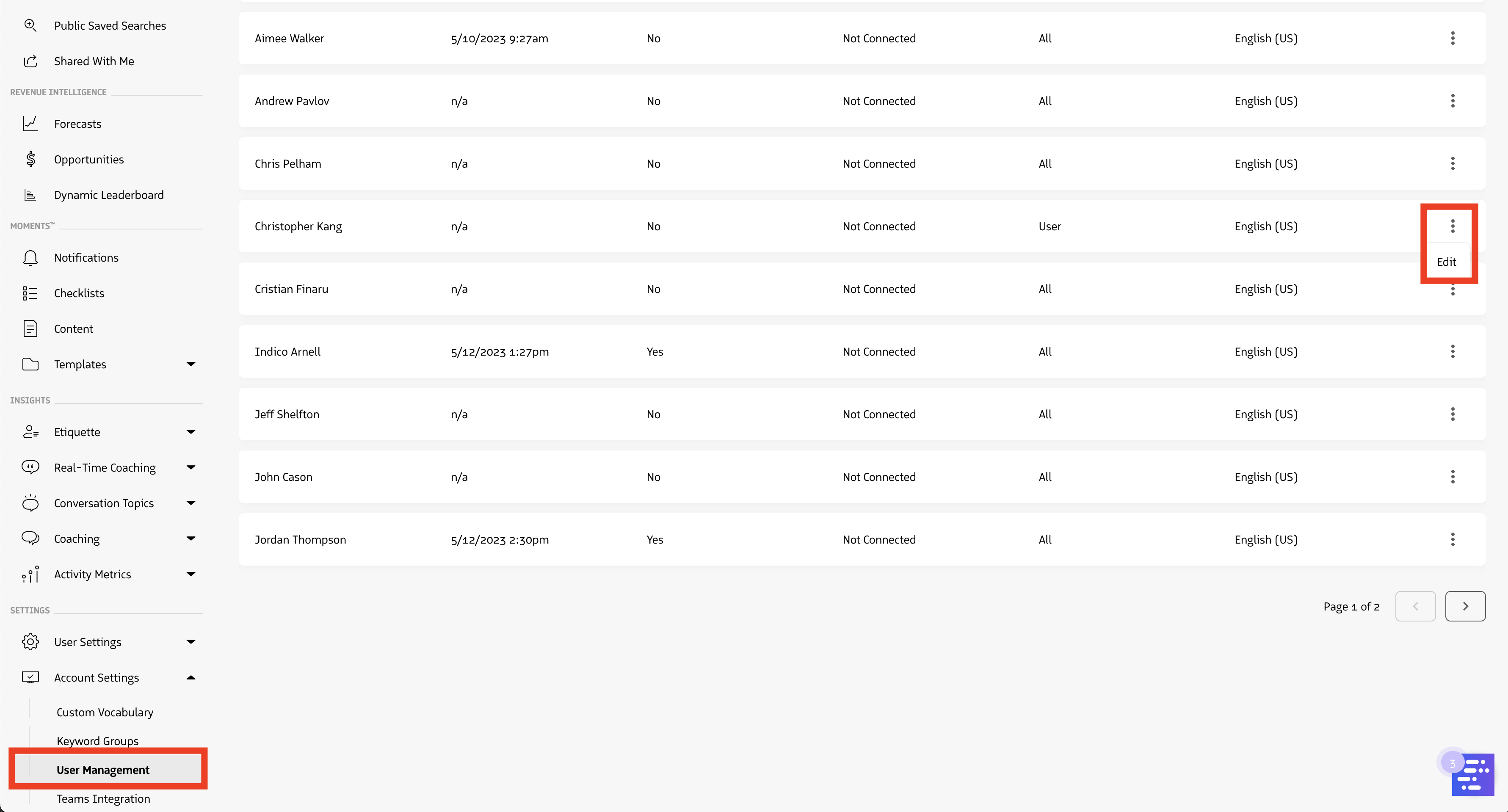 Review or modify the user's visibility settings.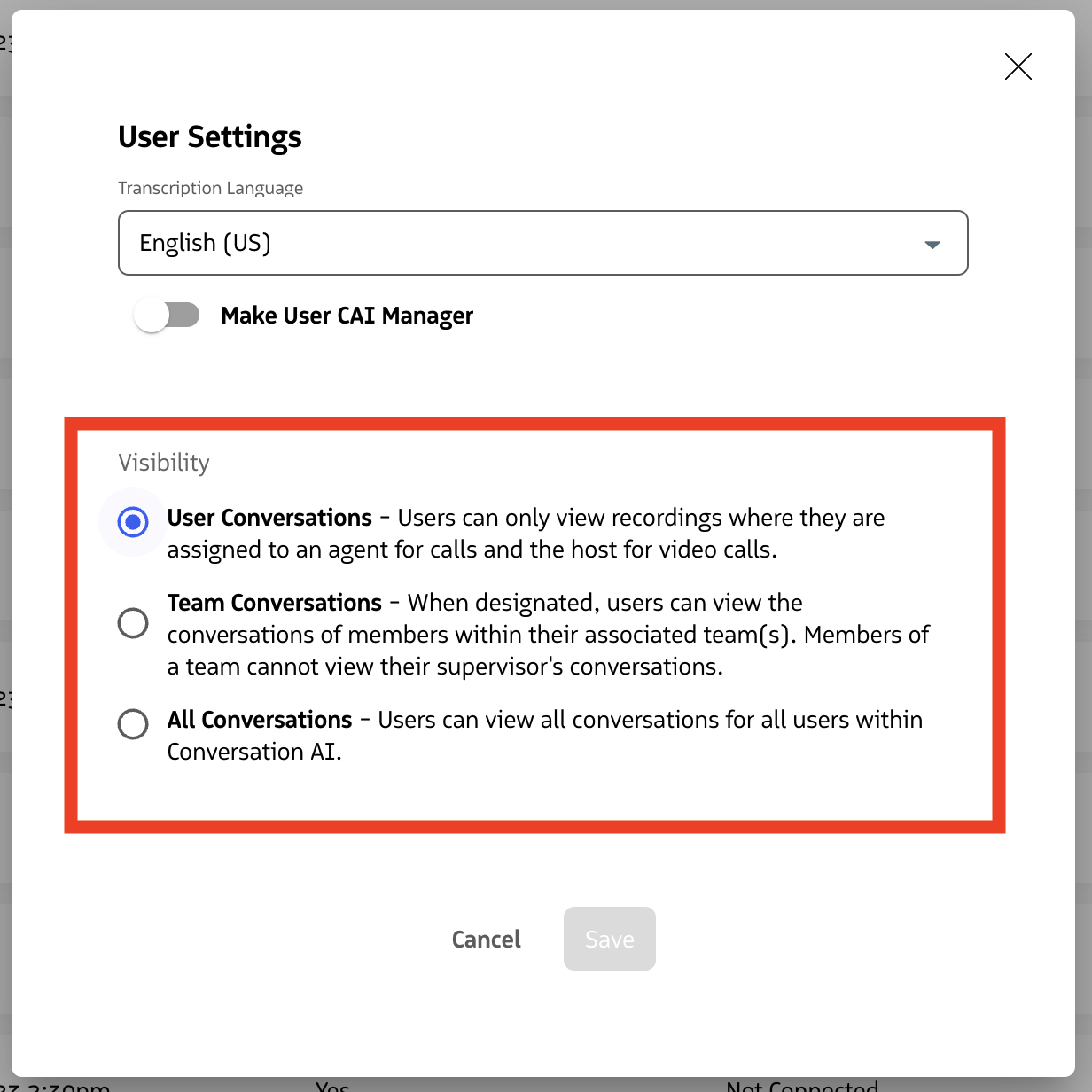 By default, a user will have access to User Conversations, granting them access to only their own calls, or calls that are shared to them.
Team Conversations extends visibility to any Teams they are a member of. Learn more about Creating and Managing Teams within Revenue.io
All Conversations will grant visibility to all users within Conversation AI.
If the user is having trouble accessing a conference recording from Zoom, ensure they have access to the Event record in Salesforce.
When the user does not have access to an Event in Salesforce, it's determined that the user should not have access to the call in Conversation AI and the request is blocked.