The RingDNA Communications Hub enables you to use either your computer's internal microphone or an external microphone in order to make and take calls. In order to talk using your microphone, you'll need to enable microphone access.
How to Enable Microphone Access
When you first launch RingDNA, you'll be prompted to allow microphone access. When prompted, please click the Allow button.

Note: In case you accidentally click Block or if microphone access becomes disabled, you can re-enable microphone access at any time.
How to Re-enable Microphone Access
Step 1: In your Chrome browser, copy and paste the following link to access your settings: chrome://settings
Step 2: Scroll down and click Advanced: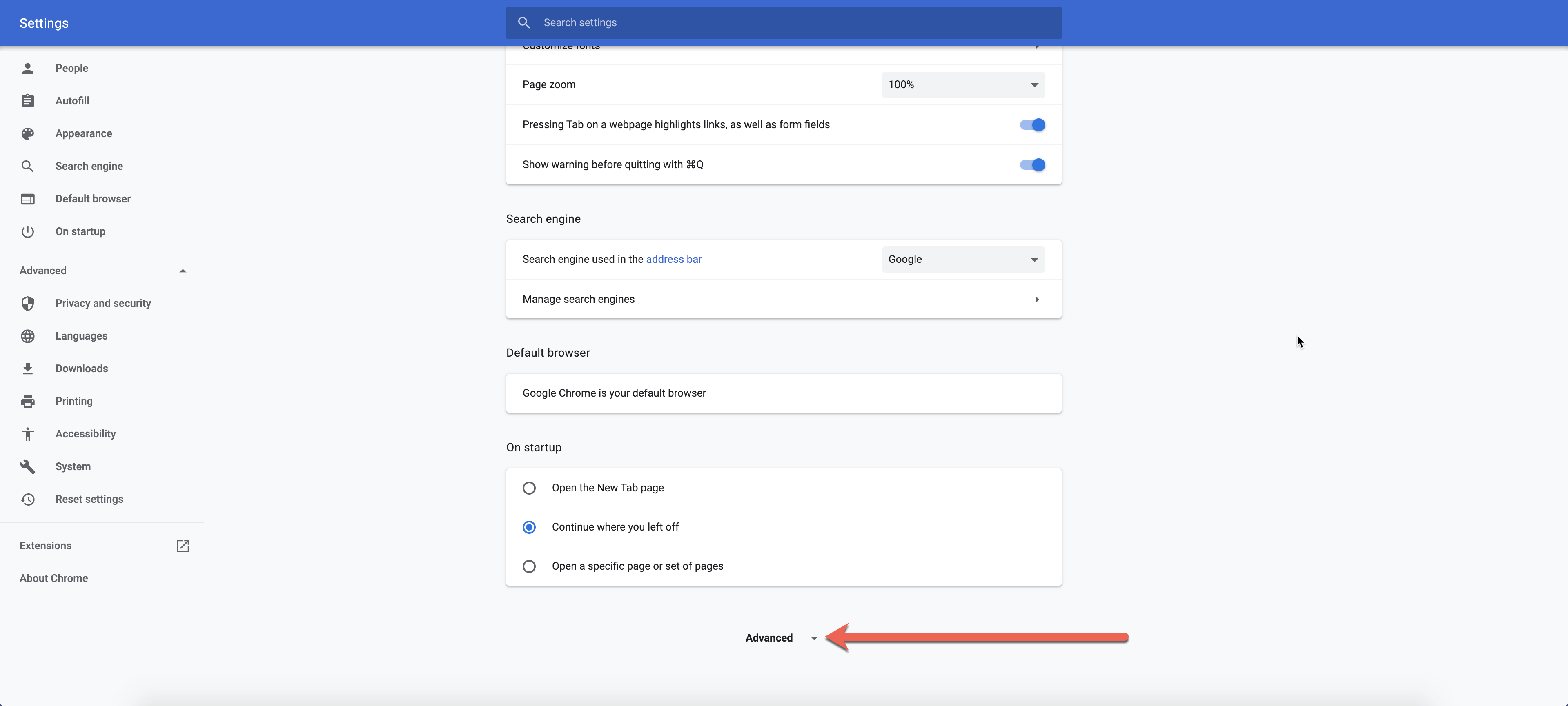 Step 3: Scroll down more and click the Site Settings link in the Privacy and security section: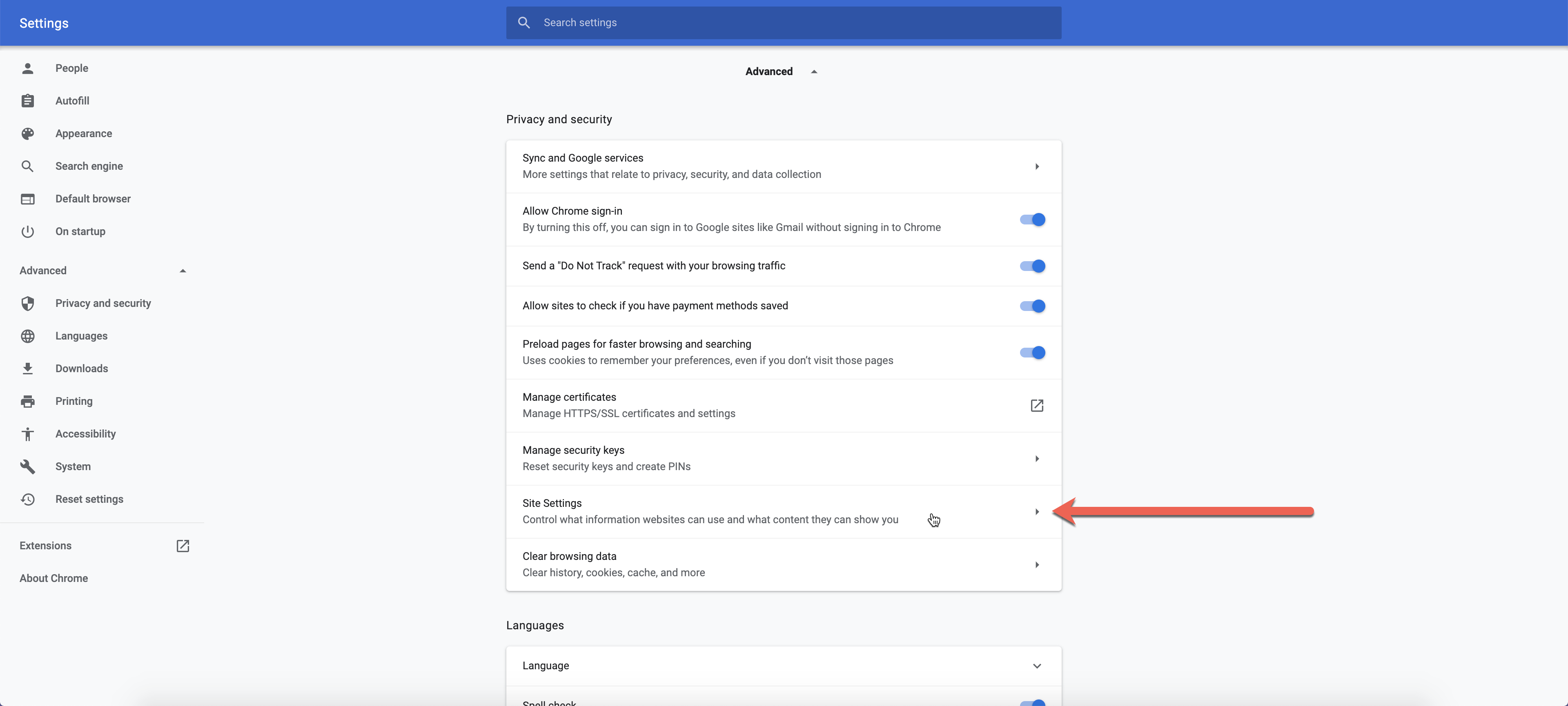 Step 4: Now scroll down until you see a section called Permissions. Click on the Microphone link.
Step 5: On the Microphone page, make sure the Ask Before Accessing toggle is turned on.

Step 6: Look for an option labeled "softphone.ringnda.com". If the link appears under the Block section, click on it.
Step 7: Locate the Microphone dropdown under the Permissions section and select Allow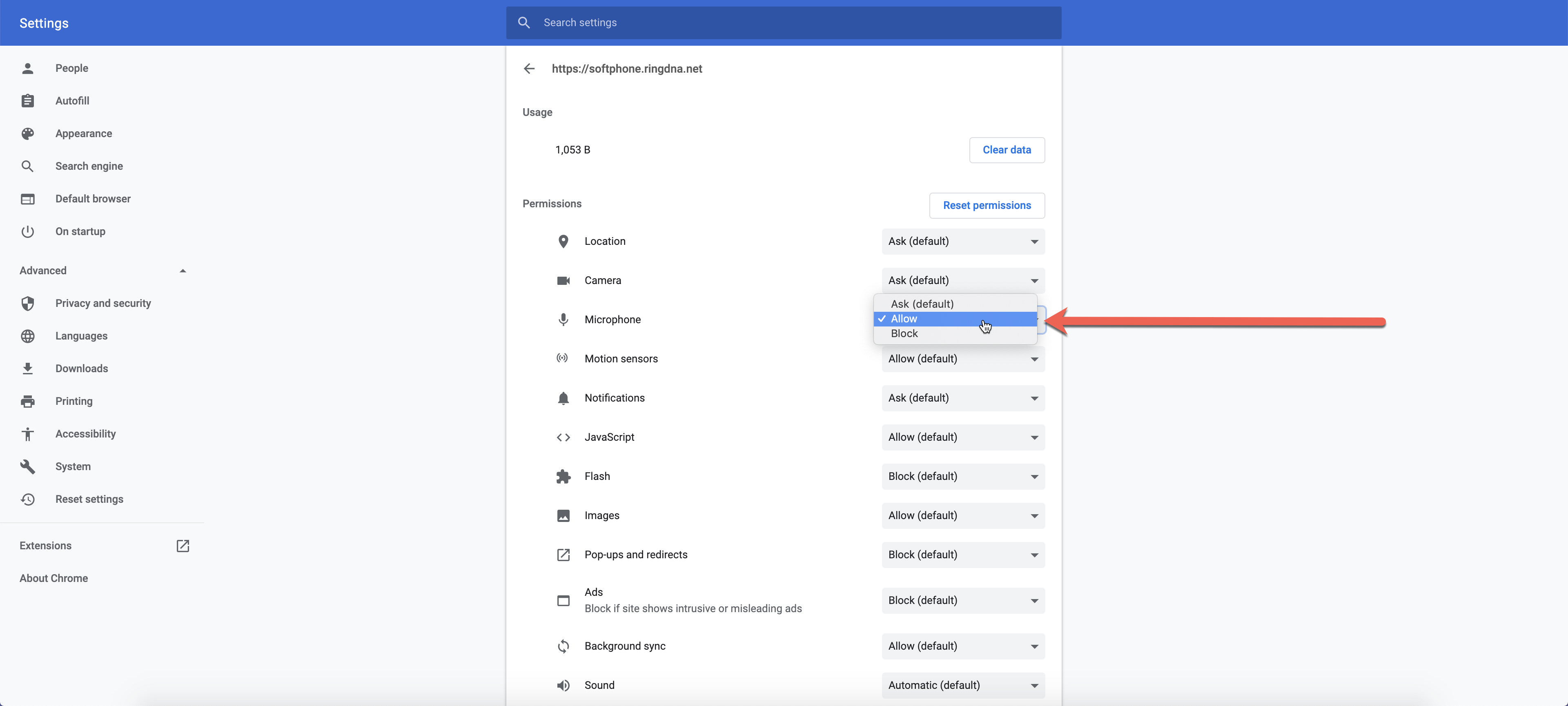 Step 8: Now try to make an outbound call from your RingDNA Communications Hub. You should see Allow or Block at the top of the Dialer. Click Allow to enable microphone access in your RingDNA Communications Hub.

Further Microphone Access Troubleshooting
If you find that your RingDNA Communications Hub still cannot access your microphone after following the above steps, you can try these additional steps to provide microphone access.
Step 1: Navigate to app.ringdna.net.
Step 2: Under your user account, navigate to the RingDNA Settings tab, and scroll down to the Voicemail Drop section.
Step 3: Click the green plus sign over to the right to create a new Voicemail Drop.

Step 4: In the window that appears, click on the underlined "recording" link to get into the new recording dialog.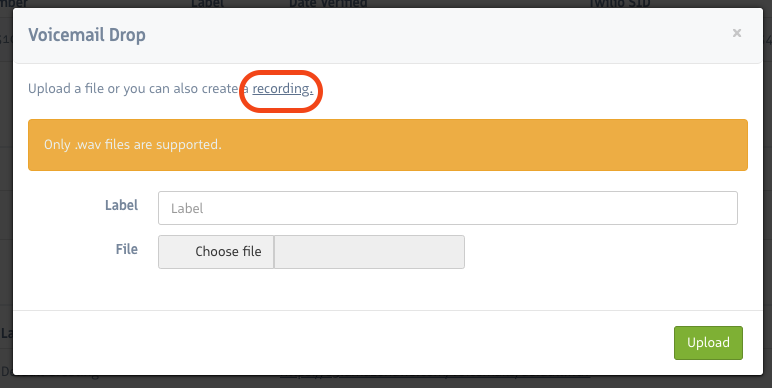 Step 5: Once you do this, Chrome should prompt you to allow permissions to the mic; click Allow:

Step 6: Now, use the Record option in the resulting section to make a test recording and listen back to it to confirm if your microphone works or not.

Step 7: If your test recording works, return to the RingDNA Communications Hub and try using your microphone to make calls, record Voicemail Drops, etc.