The session ID is a unique cookie generated from each sign-on session. The ID contained within allows our team to inspect error logs specific to your sign-on session and facilitates further troubleshooting in RingDNA Live and other Revenue.io products.
To find your Session ID, navigate to the Admin Console and click the lock icon pictured below: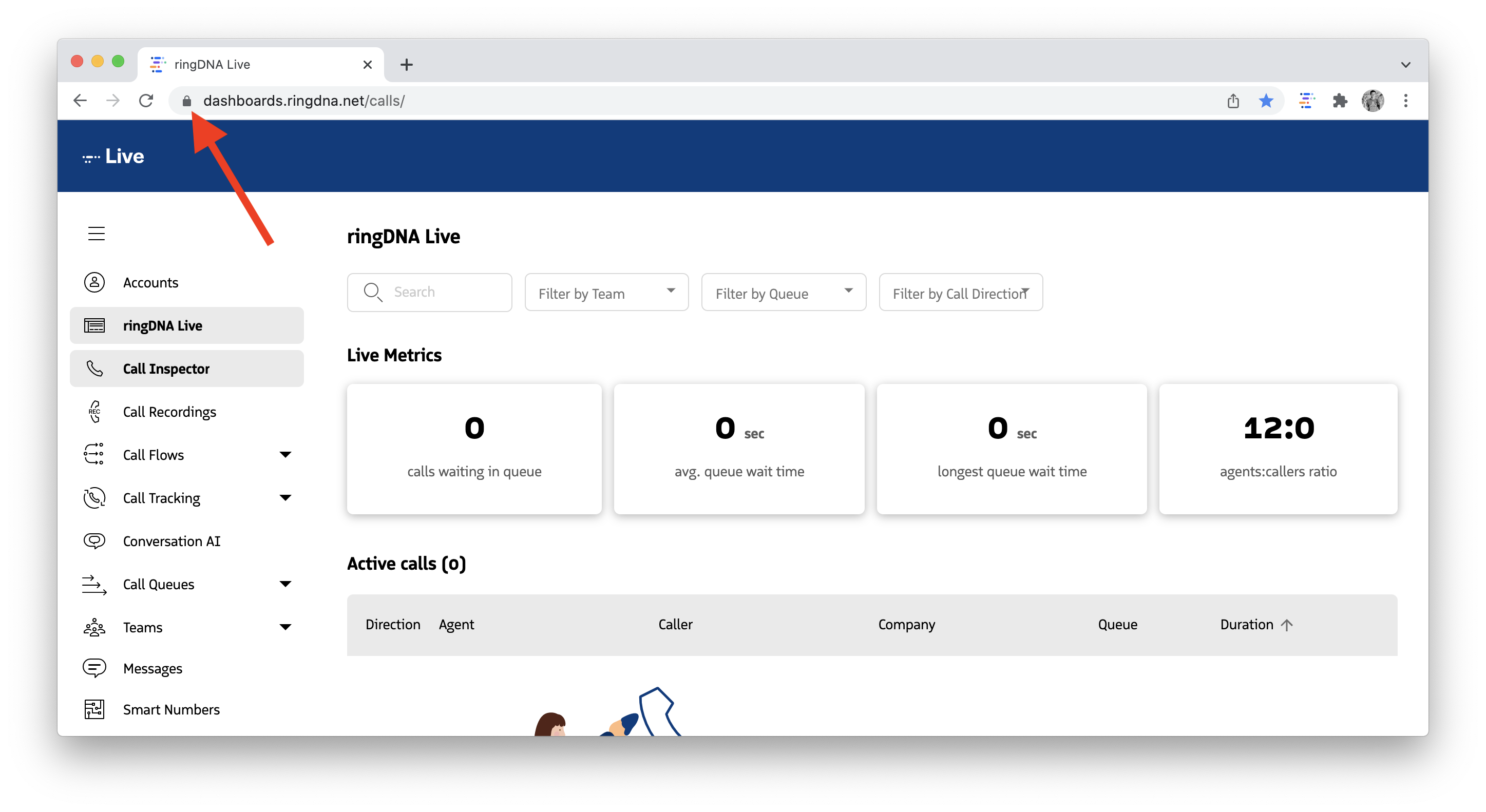 Click on
Cookies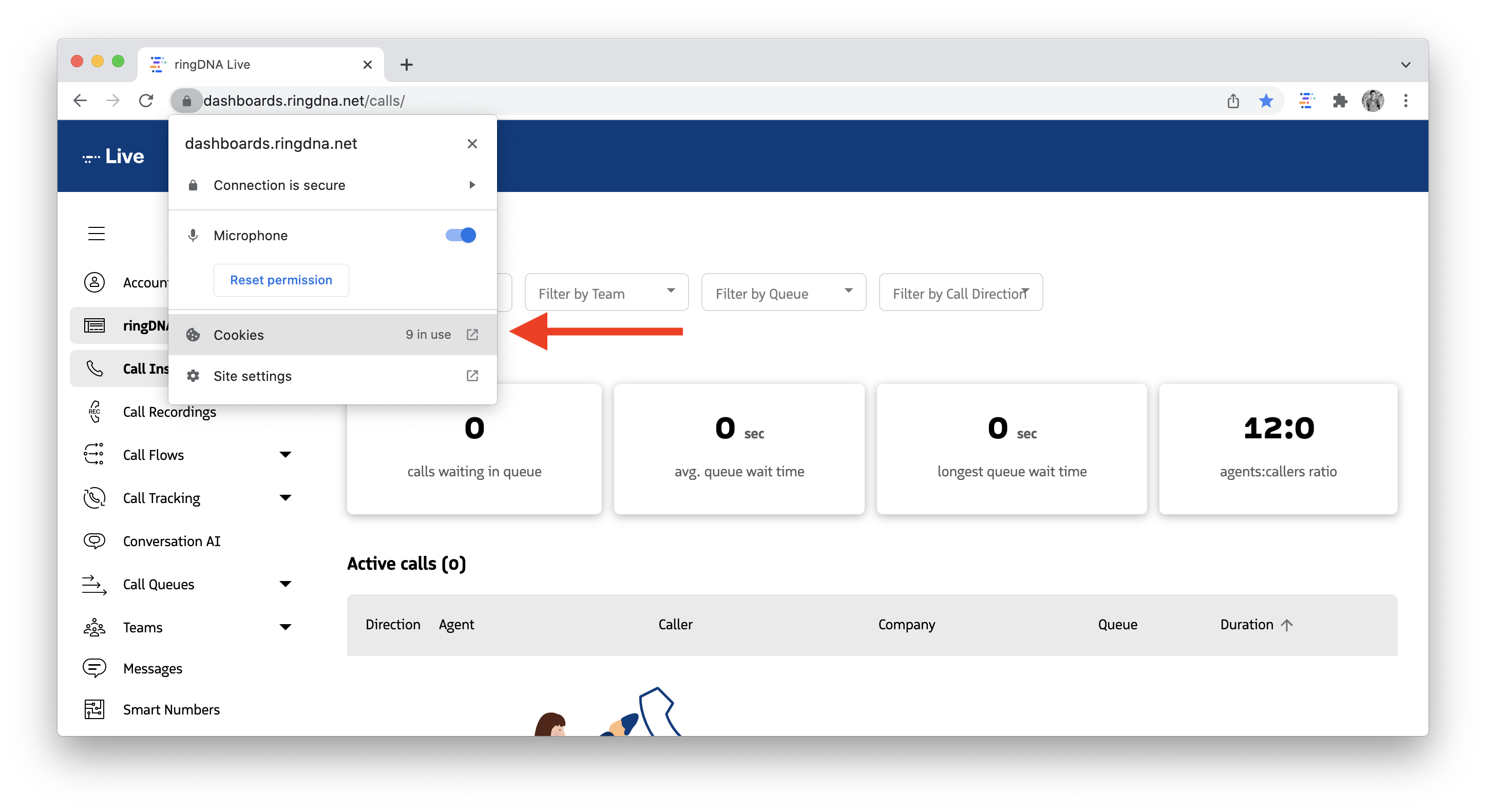 In the window, expand
ringdna.net > Cookies
, and finally, select the Cookie titled
rdna-session-id-prod
.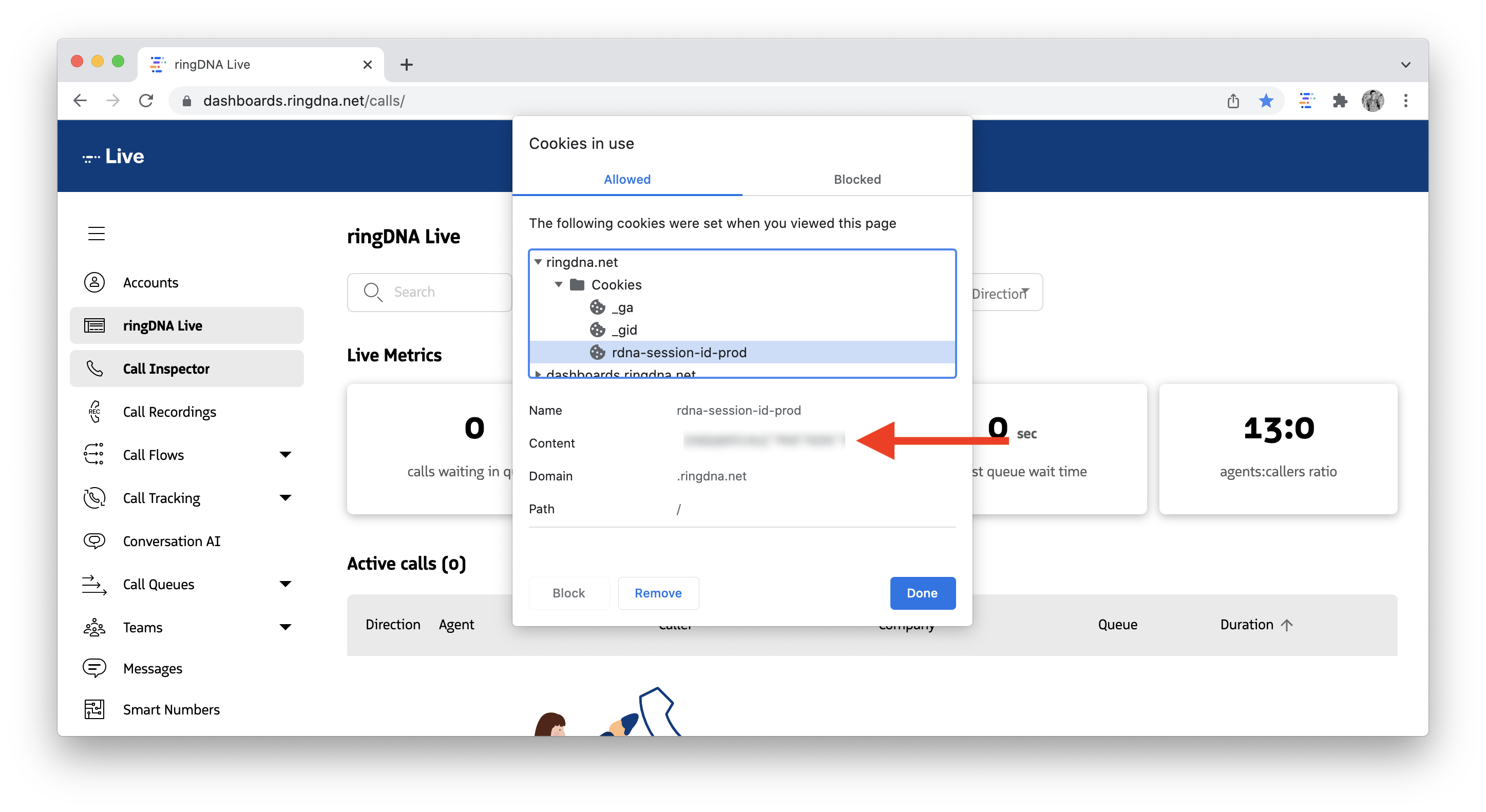 The session key is the field highlighted in the above screenshot.
Now that you have your session ID, please include it along with any relevant screenshots or video you have taken for our
Revenue.io
engineering team to review.
Alternative Steps:
Right-click on the dialer
Choose 'inspect'
Developer tools should open in a new window
Click the Application tab across the top
Look for 'rdna-session-id-prod' in Name
Double click on the 'value' column for that row
Right-click to copy this value