This article covers how a Revenue.io user can integrate their Gmail/Gsuite account with Revenue.io.
This integration allows users to send emails within our Guided Selling product and get valuable insight into how prospects are interacting with their messages with open, click, and reply rates. This integration also enables prospects to book meetings in a user's calendar with Revenue.io personal calendar links.
Integrating Gmail with Revenue.io
Step 1: In Chrome, navigate to Admin Console and Log in
Step 2: In the Admin Console, browse to your My Settings page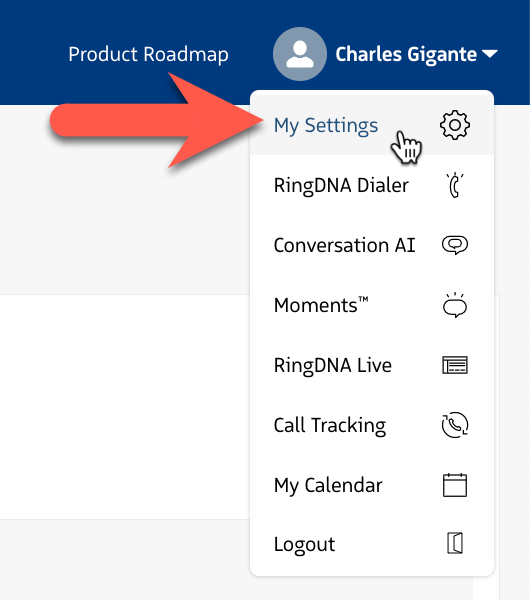 Step 3: Select the Integrations tab then click the Add Integration button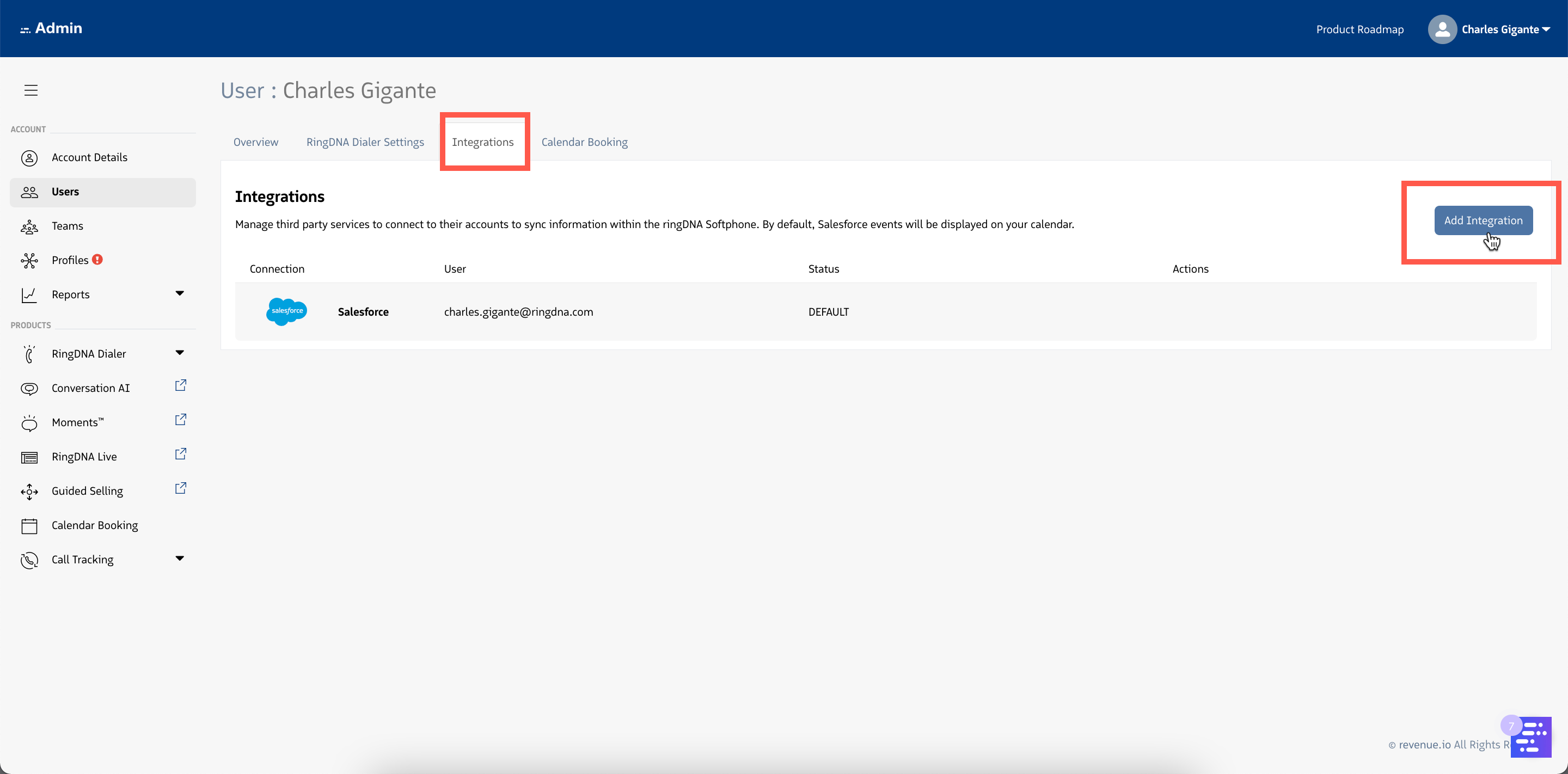 Step 4: On the modal window, select Connect beneath the Google logo to launch the Gmail setup wizard.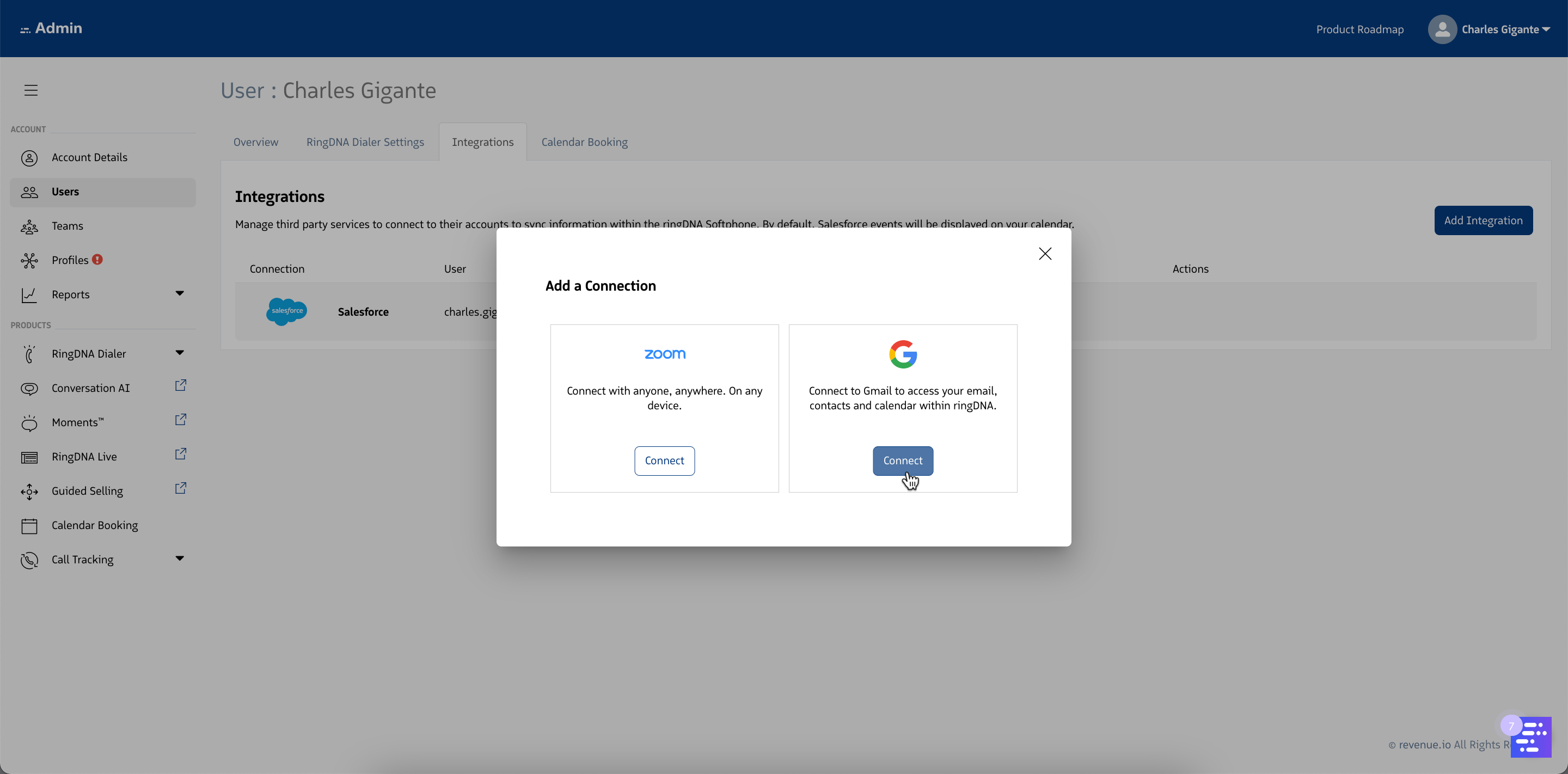 Step 5: In the setup wizard, enter or log in with your Gmail credentials. Revenue.io will automatically detect if you have a Gmail account and will attempt the best email connection based on your email provider. If a Gmail account is detected, Revenue.io will integrate via OAuth.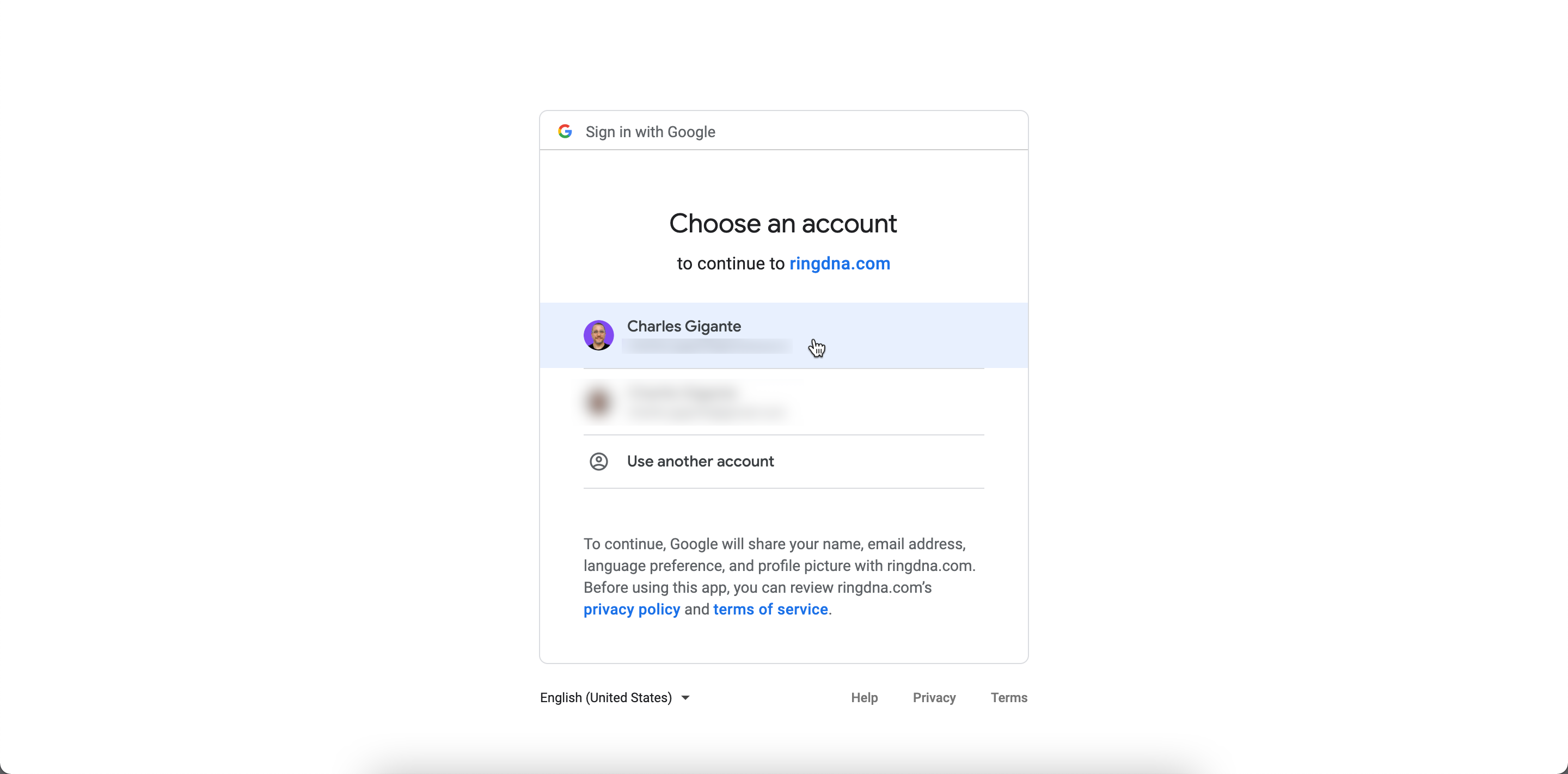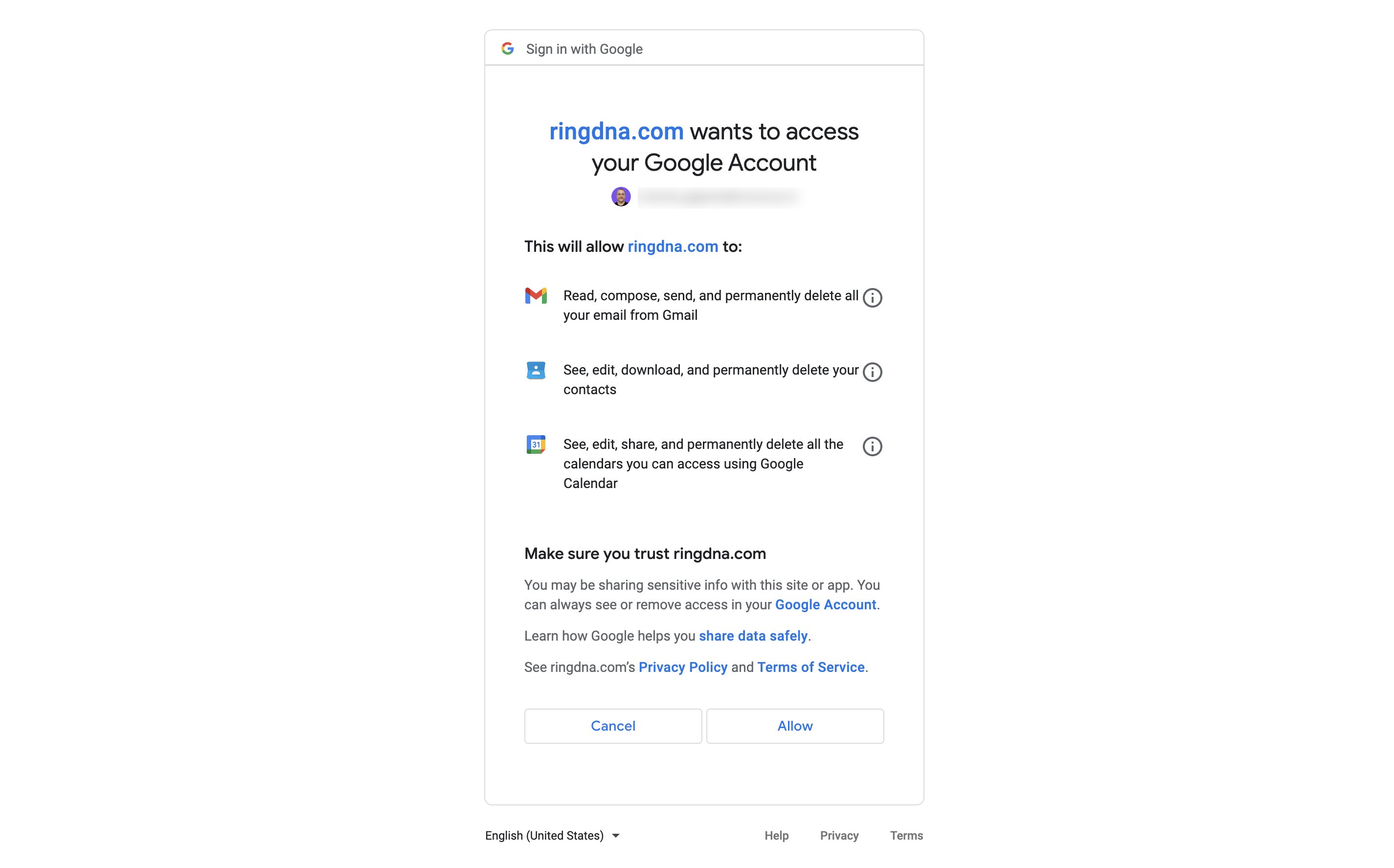 Completing the Integration for Gmail Users
Once signed in, Revenue.io will integrate with your Google email and calendar. You will then be routed back to the Revenue.io Admin Console with the message "The Gmail account was successfully connected" displayed. A new table row for Gmail is visible: