To provide a more seamless user experience while managing call routing settings in the Admin Console, several pages and settings have been consolidated into a single page under the "Products > RingDNA" menu in the left hand navigation. A link labeled "Call Routing" is visible:
Call Flows tab
After navigating to the Call Routing page, you'll first land on the redesigned Call Flows tab. On this tab, you'll see that two settings have been moved here (from the RingDNA Settings page). Those two settings are:
Unavailable Call Flow
Default Local Presence Flow
In addition to this, the Call Flows table has been redesigned.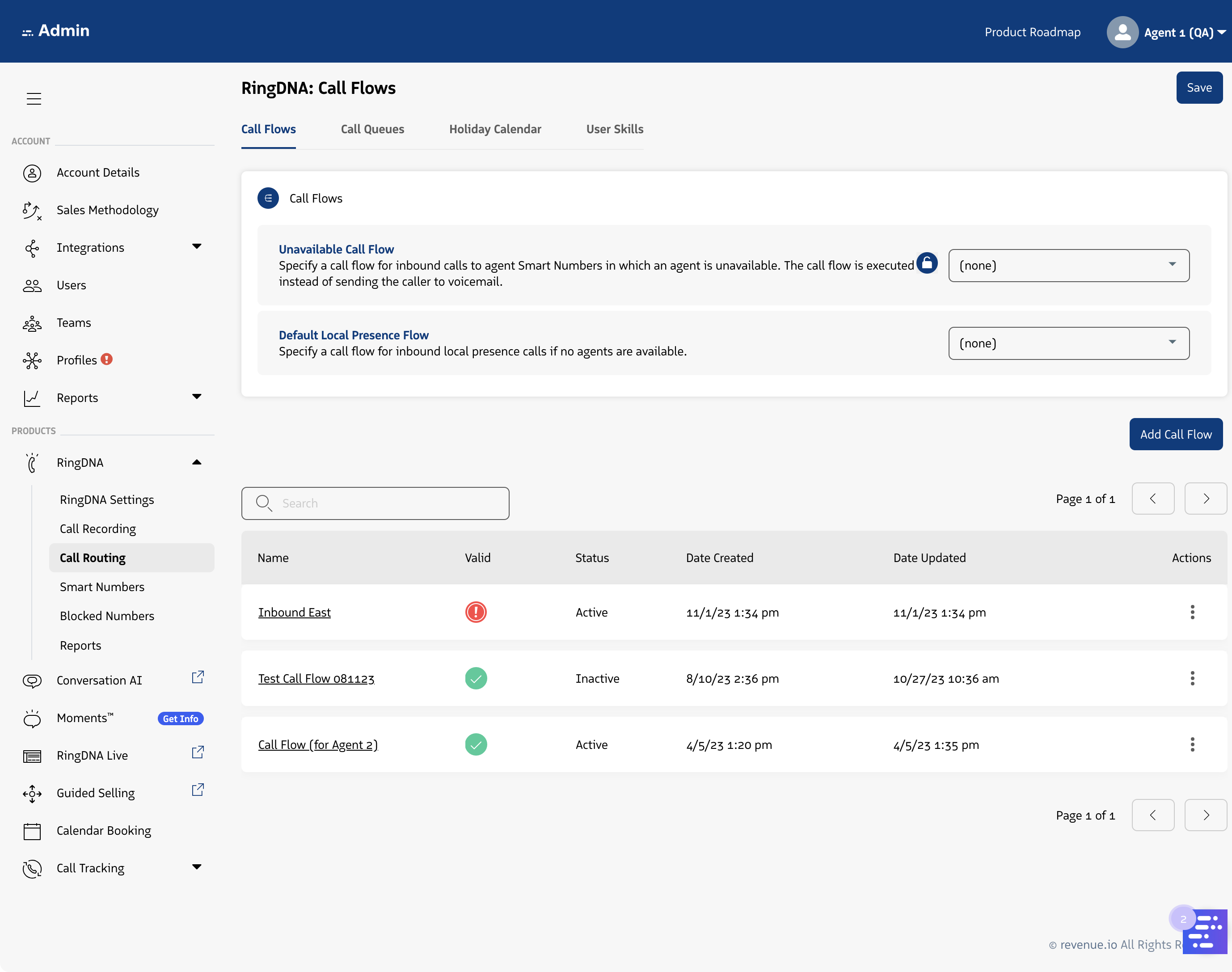 Via the "Actions" column, users can:
Select "Copy & Edit" (previously, this was only available on each Call Flow management page individually)
Select "Edit" to navigate to the Flow's management page
Select "Delete" to delete the Call Flow (if the flow is invalid or inactive)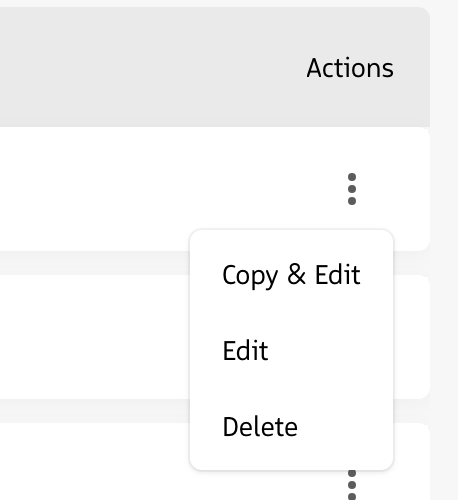 Call Queues tab
On the "Call Queues" tab is the Call Queues page. In addition to the page being redesigned, you will also notice the addition of the "Live Queues" table at the bottom of the page. This was moved here from its previous location on the RingDNA Settings page.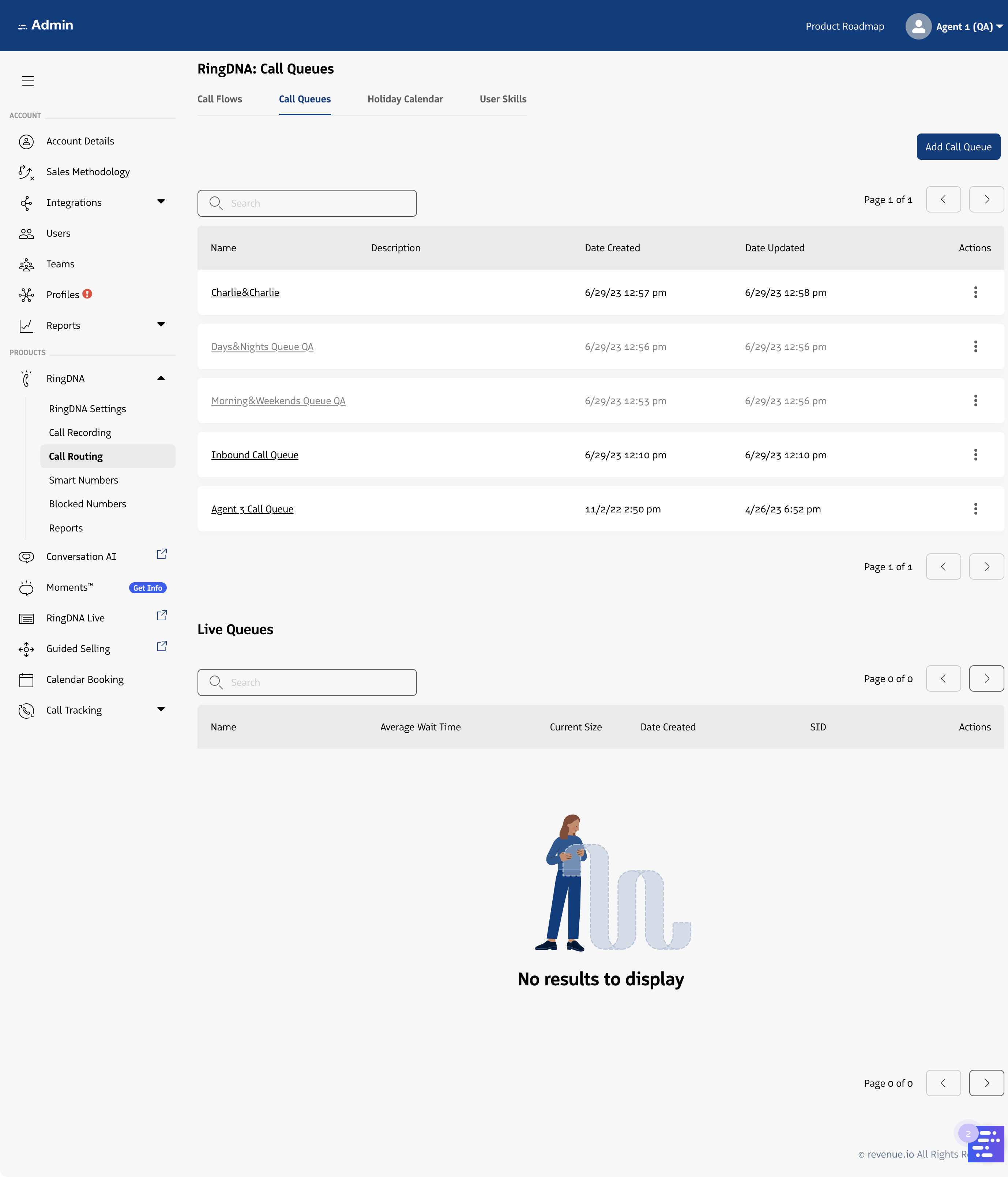 Holiday Calendar tab
The "Holiday Schedule" setting has been moved from the "Account Details > Overview" page here and redesigned.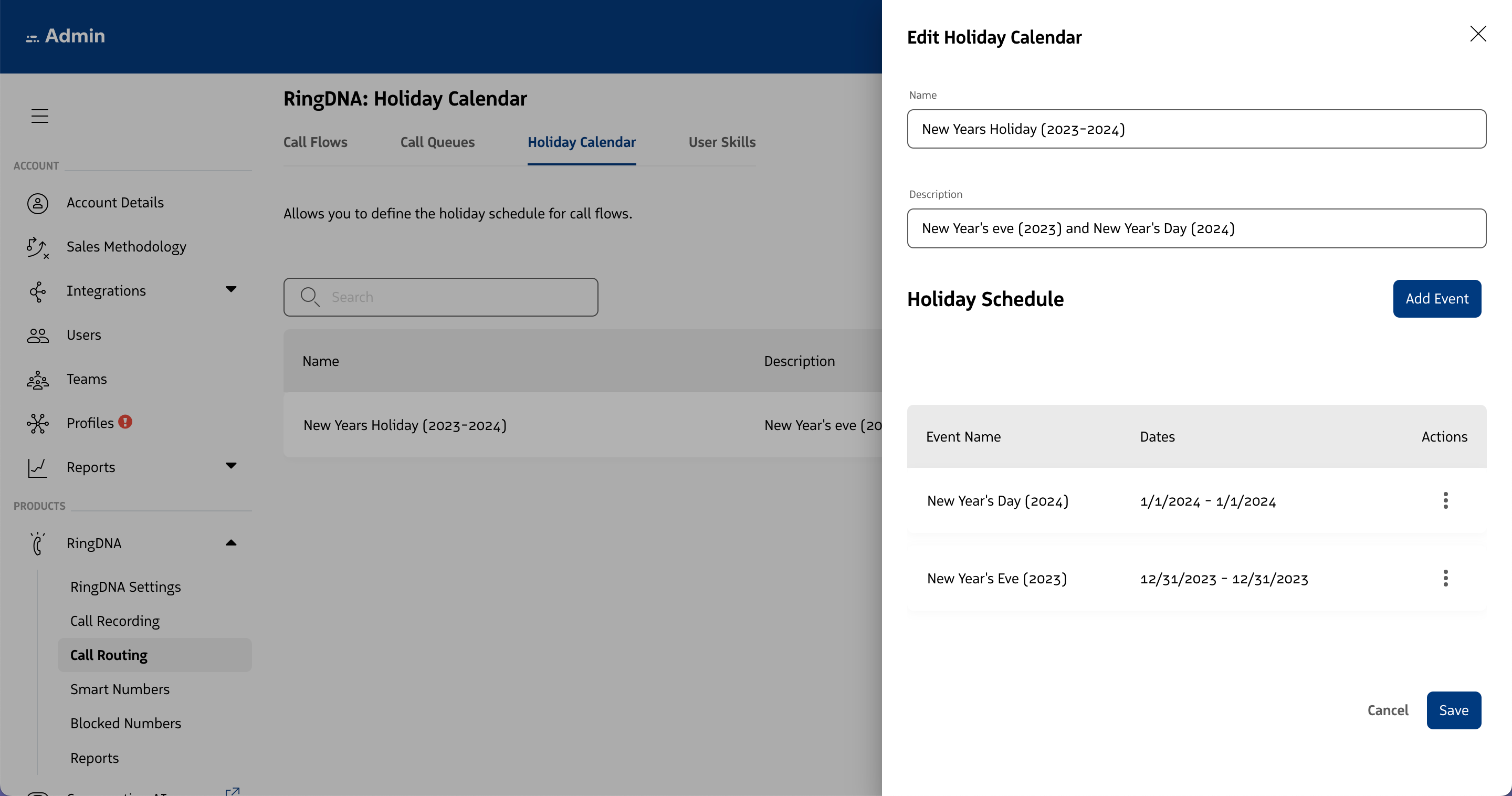 User Skills tab
The "Skills" page has been moved from a standalone page under the "Products > RingDNA" nav menu to here and redesigned. Some notable improvements:
Ability to toggle ON or OFF the "User Skills" feature
Adding a new skill is handled via a modal window (launched by clicking the "Add Skill" button