Overview
Think of Moments™ as a dynamic way to not only provide relevant prompts and insight for a rep but also a mechanism to deliver the right content to their fingertips to reference live in a conversation. Be it the latest and greatest case study, battle card, pricing sheet, or any other reference, reps can have it delivered automatically to them based on the context of the conversation. This dashboard highlights how reps are using those content links that are associated with their triggered notifications.
What insights can I draw from the report?
You can leverage the Content links dashboard to get insights into:
How many notifications have been triggered with a link
How often reps are referencing those links
How has behavior changed over time with referencing links
What links are or are not getting clicked on.
What is included in the report?
In the dashboard, we provide a series of statistic cards to summarize the engagement with a notification link and detailed charts to walk you through how that has changed over time and what links are getting the most engagement.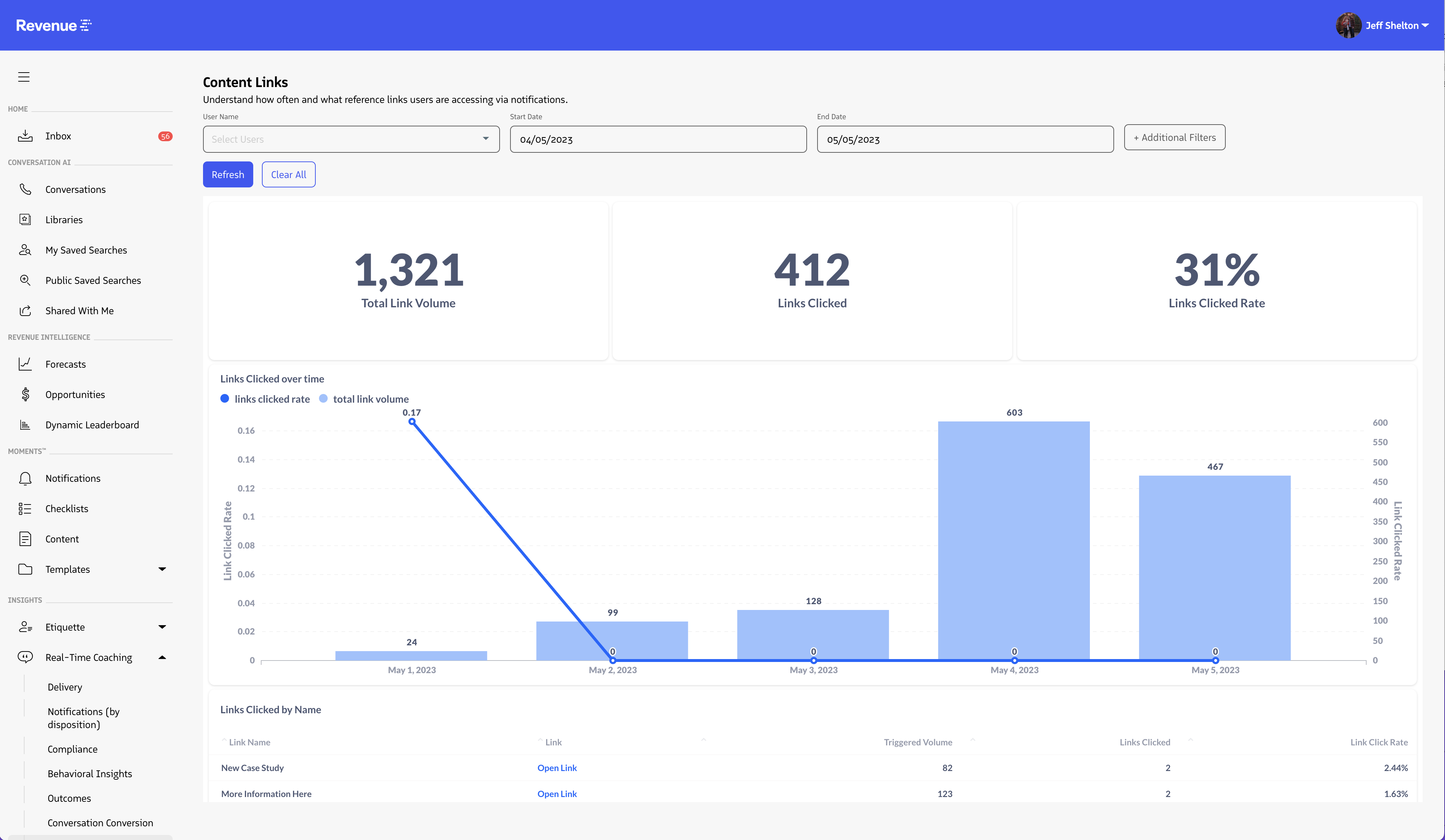 Statistic Cards
Total Link Volume
Links Clicked
Links Clicked Rate
Charts
Links Clicked over time
Links Clicked by Name