Overview
Moments™ checklists provide the ability to capture key relevant information based on the context of a conversation. But are reps following through with the checklist items that are provided to them? Managers can see if reps were in adherence to methodologies such as BANT or MEDDIC and track if they were able to gather information to push a conversation forward across any context.
What insights can I draw from the report?
You can leverage the Checklist Adherence dashboard to get insights into:
Know the volume of checklists being triggered - See how many checklists are presented to reps.
Track how often reps complete all of the items in a checklist - Undertand the percentage of time where a rep is able to complete all of the items prompted to them via the checklist.
See how many checklist items are completed on average - Know how many items they usually get through in a checklist to curate how much you are tasking them with acquiring.
Track the adherence of checklists by rep and over time - See trends in checklist adherence by individual checklist or by rep.
What is included in the report?
In the dashboard we provide a series of statistic cards to summarize checklist engagement data and detailed charts to walk you through individual slices of engagement.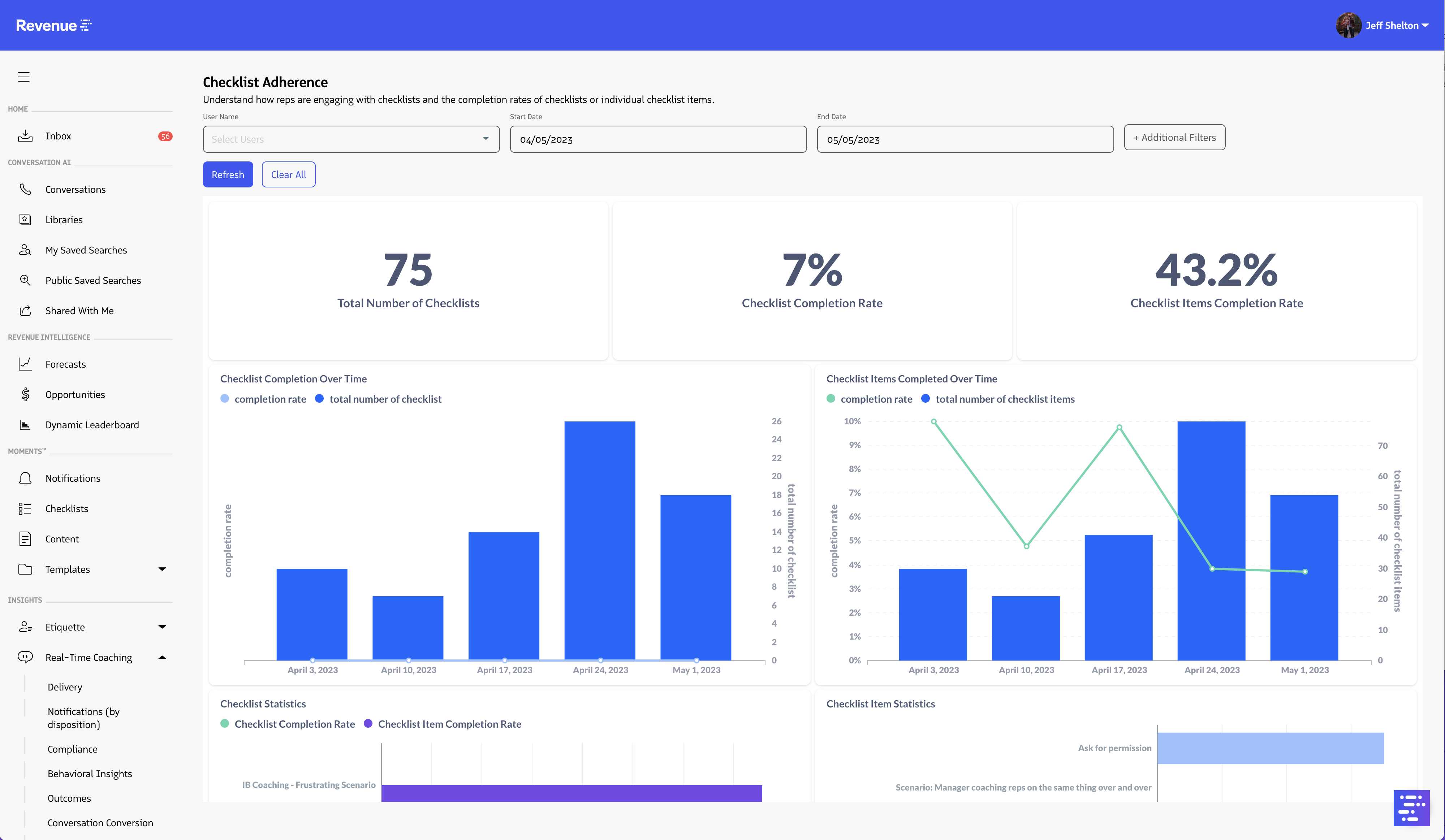 Statistic Cards
Total Number of Checklists
Checklist Completion Rate
Checklist Item Completion Rate
Charts
Checklist Completion Over Time
Checklist Items Completed Over Time
Checklist Statistics
Checklist Item Statistics
Checklist Completion vs. Incompletion Rate
Checklist Statistics Per Agent