Overview
As you are creating Moments™ notifications in your account to drive behavioral change and contextual conversations, it's critical to understand how often notifications are triggering.
What insights can I draw from the report?
You can leverage the Checklist Adherence dashboard to get insights into:
Understand notification relevance - If for example, you have 1000 conversations that a notification was relevant to but didn't trigger, what changes should you make to the targeting of that notification?
See what types of notifications are triggering and at what rate over time
See how often an individual notification is triggered and if you need to make changes to it's triggering criteria.
What is included in the report?
In the dashboard, we provide a series of statistic cards to summarize how often notifications of various types are triggered on relevant conversations and detailed charts to walk you through individual slices of engagement.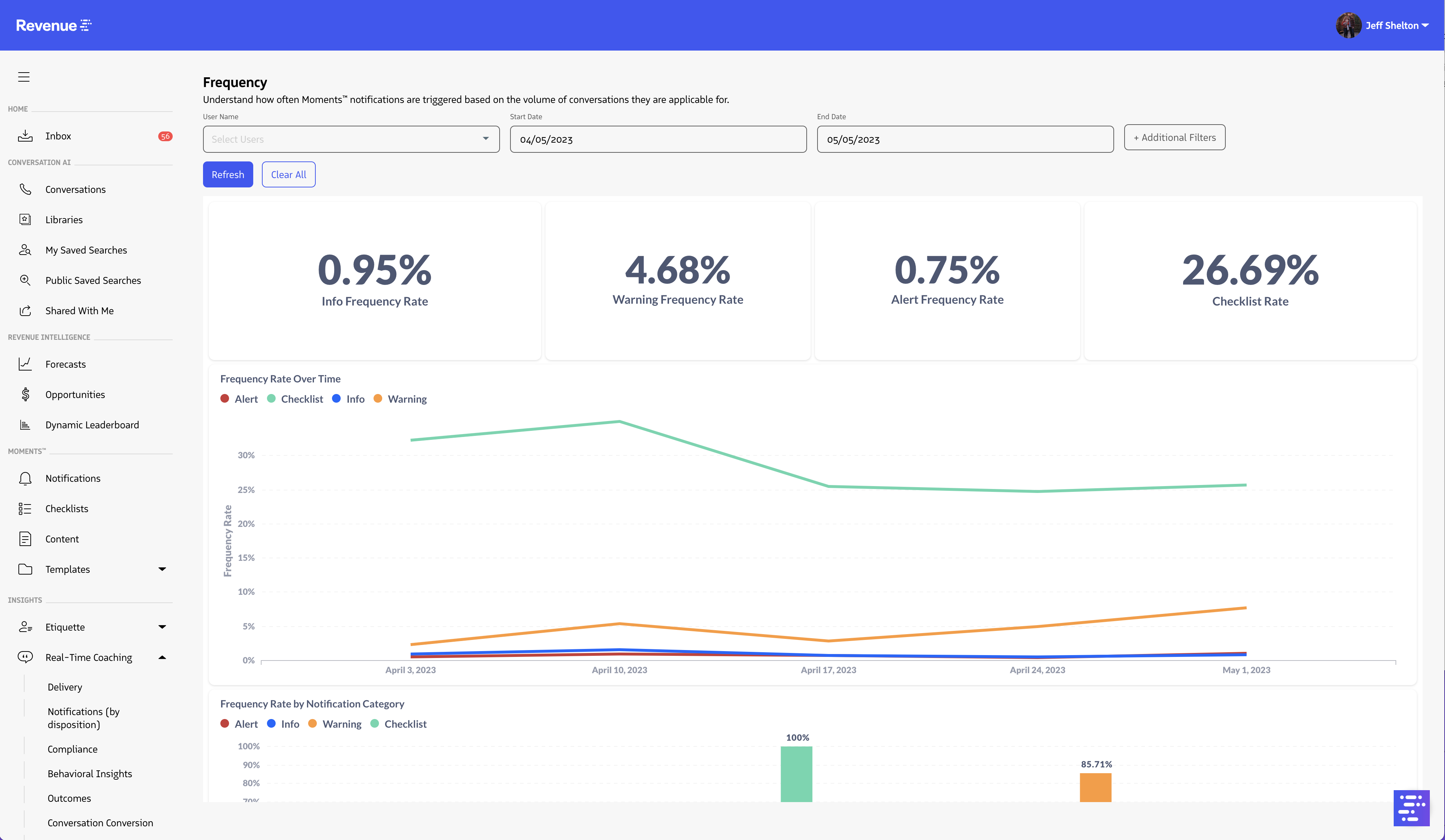 Statistic Cards
Info Frequency Rate
Warning Frequency Rate
Alert Frequency Rate
Checklist Rate
Charts
Frequency Rate Over Time
Frequency Rate by Notification Category
Frequency Rate by Notification