When troubleshooting Zoom recording access or transcription issues in Conversation AI, the Revenue.io Support team may request that you provide the Meeting UUID for your call recording. This UUID is a unique identifier assigned by Zoom to your Call Recording and allows Support to identify and troubleshoot issues pertaining to the recording.
Navigate to your recent Zoom recordings: https://zoom.us/recording
You can click Advance Search to constrain your results between dates

Click into the recording to pull up the meeting and recording details.
Check the URL to find your Meeting UUID and provide this to Support.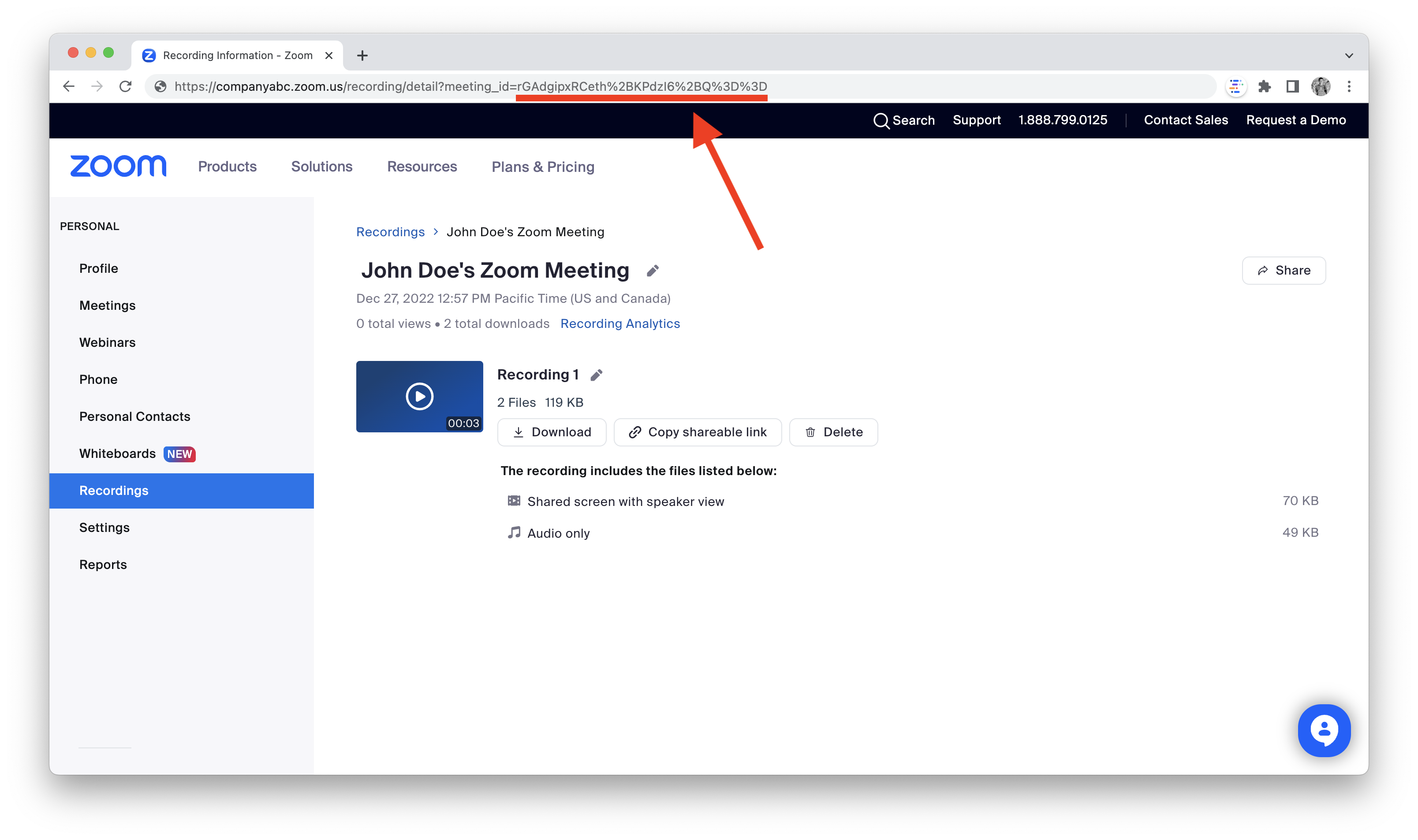 Meeting UUID